"Green Trauma" Spring/Summer 2016 by Richard James
Isolated and hostage to his flights of fancy, James juxtaposed the fantastical forms of his extraordinary art collection with his stunningly natural new-found surroundings to create what he called his Surrealist Xanadu.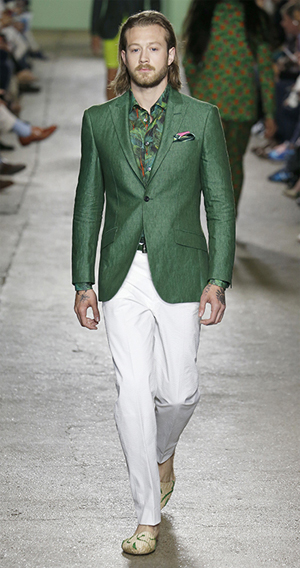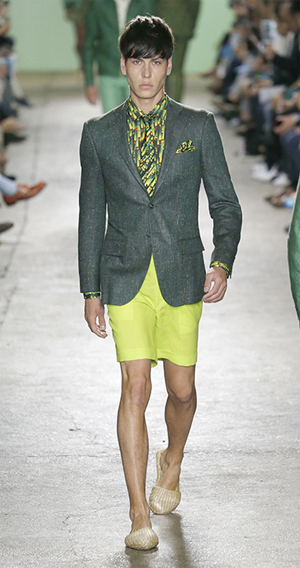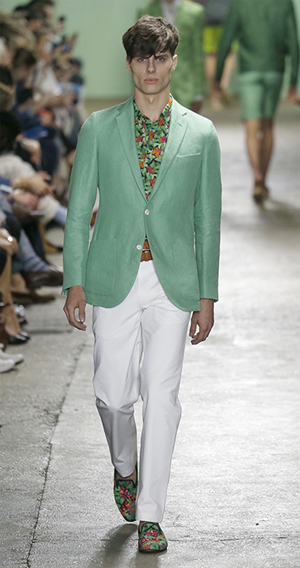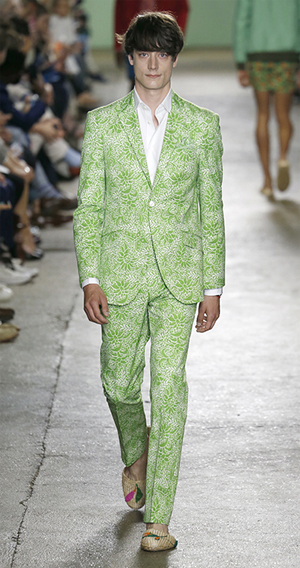 Centring on a series of spectacular, looming concrete sculptures and structures that included twisted, teetering towers, totem poles and skybound staircases to nowhere, the result was dizzyingly unrestrained and divine in its scale.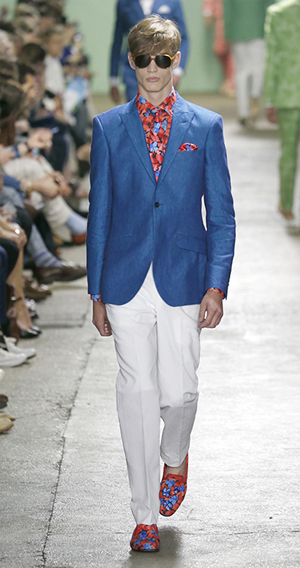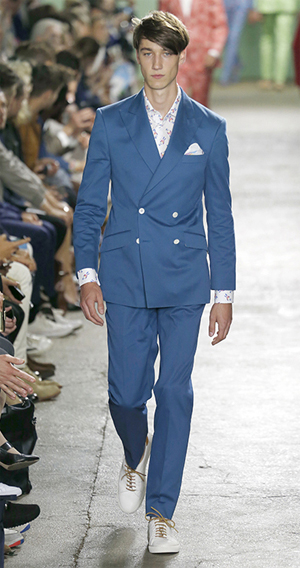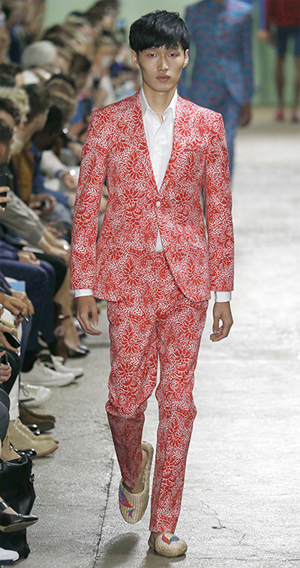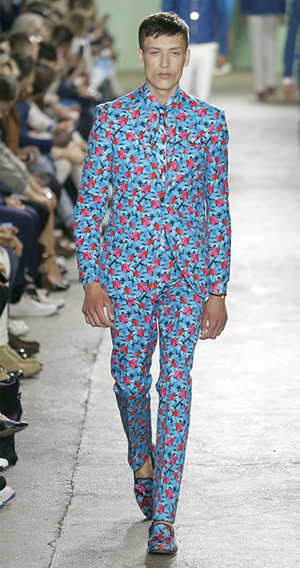 This is vibrant, colour drenched collection that mirrors Las Pozas in bending and bonding together the untamed beauty of nature and the more abstruse meanderings of the mind.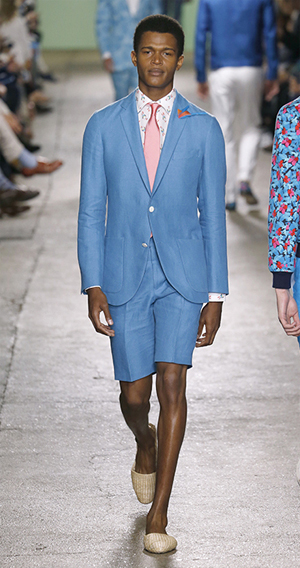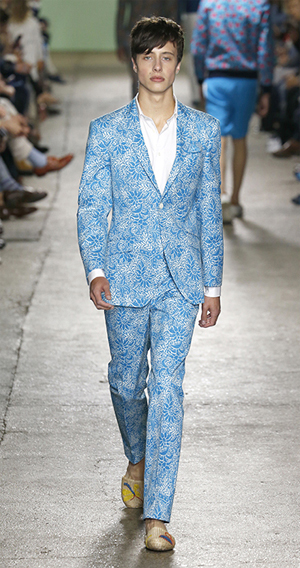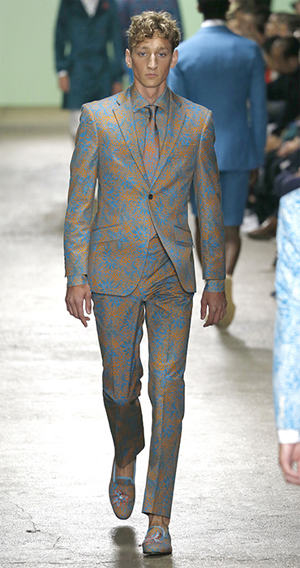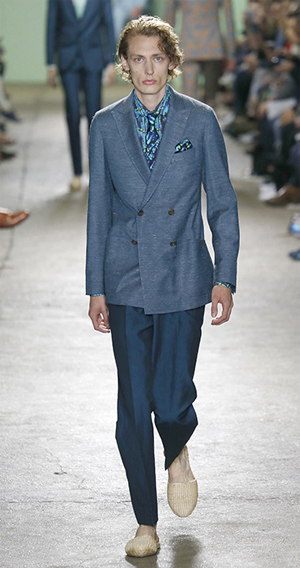 Cool Wool and breathable, tropical weight wool and mohair, wool and linen and wool and cotton blends give tailoring and casual wear a lightness and real depth of texture.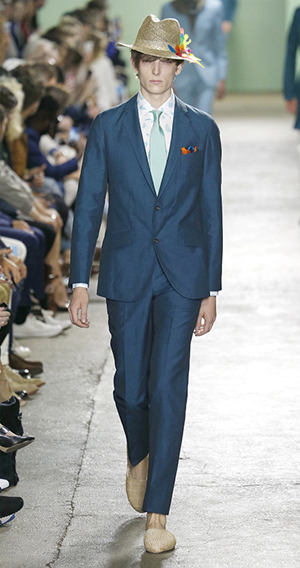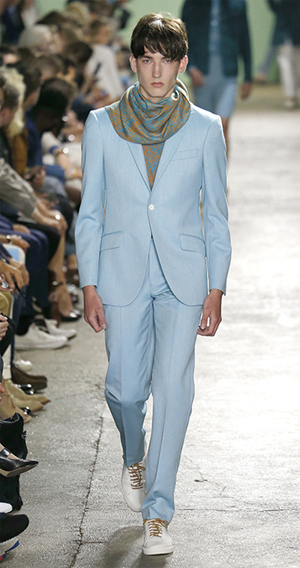 Prints are playful and plentiful and feature jungle flower camouflage, bamboo, hallucinatory spots, James's own concrete stairway to heaven and the vividly plumed parrots that perched on his shoulder as he traversed his domain.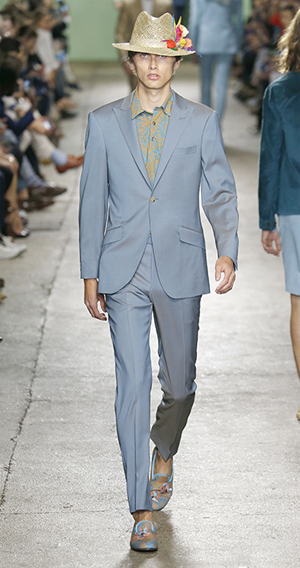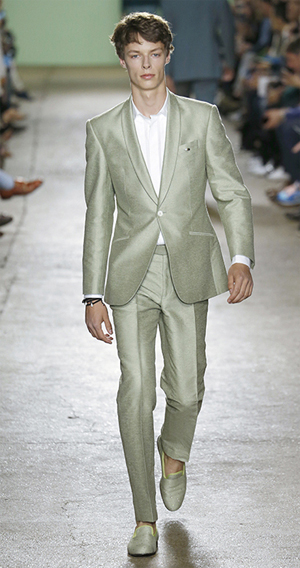 Base colours of petrol, emerald green and navy anchor fresh, piercing accents of blood red, turquoise and orange.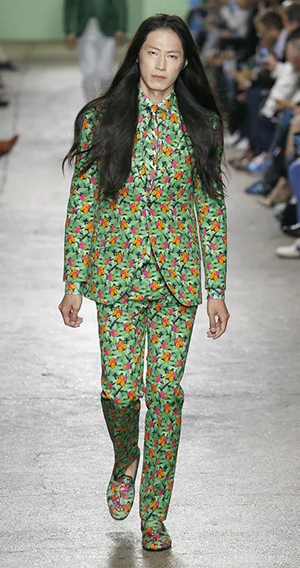 Information: www.richardjames.co.uk


Hits: 2767 | Leave a comment