Nishiyama silk fabrics - a completely organic product
Available in two thicknesses and ranging from casual to formal, Nishiyama Silk's distinctive stripes work beautifully for both men's and women's fashions, and pair easily with the company's wide range of solid hues. With every season, the company introduces several new options to their ever-evolving collection, and custom textiles can also be created upon request.
I visited the booth of Nishiyama at Premiere Vision Paris, Maison d'exceptions and was acquainted with their unique products.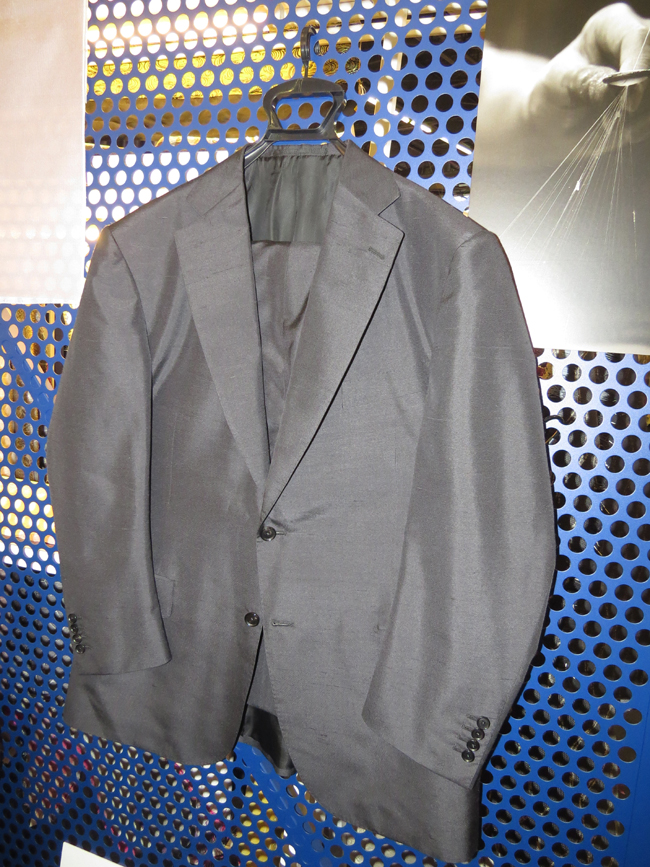 What makes Nishiyama silk so unusual are the doupion, or "double cocoons" inhabited by two silkworms. The thread produced by these cohabitants has many features: elasticity, lightness, warmth-retention, and moisture absorbency, though perhaps its most cherished trait is the variation of strand widths that give the finished cloth its distinctive texture, as well as considerable strength.
Locals say that if the silk catches on a nail, it's strong enough to pull the nail out, earning it the nickname kugi nuki tsumugi or 'nail-pulling silk.'
20 to 30 cocoons are required to produce one skein of silk, and over 4000 cocoons are used to make a single kimono.
Nishiyama uses predominantly natural dyes for its silk, including several hues made from the black lilies that grow only in the Hakusan region. Many locals believe that the colors of the silk dyed by this particular lily reveal the spirits of Mt. Hakusan.
Others say that every yard of Nishiyama silk embodies the hearts and souls of the local men and women responsible for its creation, so that any garment or fabric realized from this special silk carries with it the power of human kindness.
Nishiyama uses the nanotechnology water repellent finish AmberGuard to further protect its silk. A completely organic product, AmberGuard combines pine resin with a soluble water repellent to produce an eco-friendly material that creates a water-shedding effect, protecting the silk and reducing wrinkles.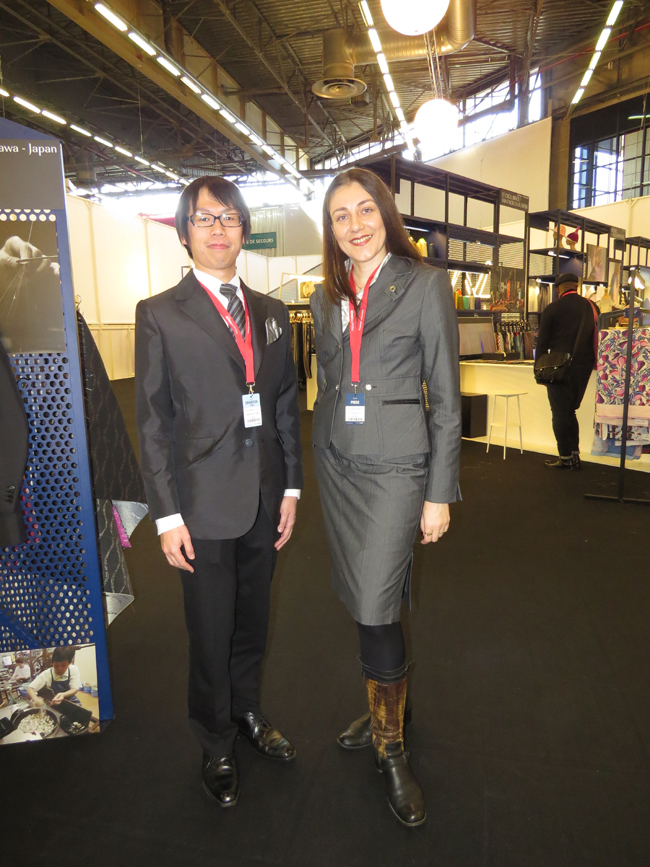 Japan is the only country still spinning silk by hand, in addition to which Nishiyama relies on both man-powered and automatic machines to handle different stages in the process.

A number of these have been adapted specifically for the European market, allowing Nishiyama to accommodate international requests.


Hits: 3744 | Leave a comment