Bespoke and Made-to-measure by Dunhill
Britain is the crucible of modern tailoring and Alfred Dunhill is proud to continue offering the ultimate in menswear, both through Bespoke and Made-to-Measure. Reflecting the origins of the brand in saddlery, customisation of leather pieces and the creation of unique Bespoke items uphold the heritage of the brand in a contemporary and luxurious way.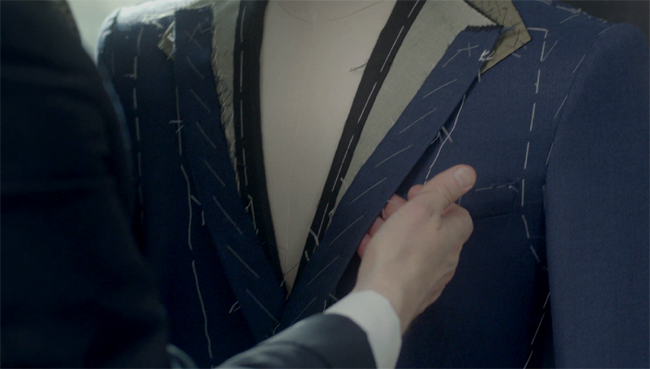 The truly Bespoke suit is at the heart of Alfred Dunhill's heritage and future vision. In our Home stores, the in-house tailor represents the best of the Savile Row tradition, translating it into a personal service for our clients. A Bespoke item is built through a deep collaboration between client and master tailor, resulting in a unique paper pattern created for only that individual. Every detail and decision is made to ensure a product of unparalleled quality and fit.
The Made-to-Measure service, available through over 90 dunhill stores across the globe represents a natural progression from our Ready-to-Wear offer for the customer in search a more personalised garment. With a choice of approximately 300 tailoring and 450 shirt fabrics, and aided through the process by the in-store specialist, the client will be involved in the creation of an item which reflects his personality and lifestyle.
From a bespoke suit to made to measure cufflinks, Alfred Dunhill's team is on hand to take care of the smallest details. Taking an uncompromising approach to quality and service, every requirement can be taken care of in store – from embossing to engraving, giftwrapping to ironing.
Alfred Dunhill's bespoke leather range is a hugely popular service, with a specialist working in house on everything from a made to measure wallet to a bespoke leather interior for you car. Treasured items can be imbued with great emotional value, so there is also a comprehensive repairs service on hand, and if repair is not possible then an identical item can be built from scratch. Other services include alterations, personal styling and delivery.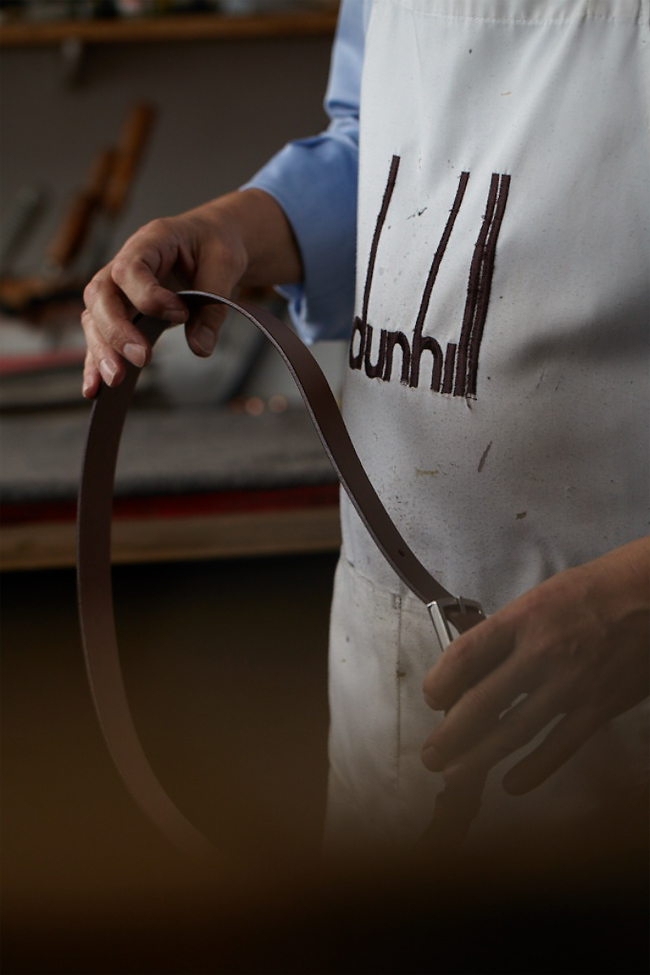 Alfred Dunhill prides itself on a sense of appropriateness for all occasions. Taking these traditional values of dress and decorum, the team will translate them, through Bespoke or Made-To-Measure, into fresh designs for the contemporary man, whether this is for a business suit, a casual weekend blazer, a sports jacket or a travel suit. Special events will often demand corresponding dress codes such Black Tie, White Tie or Morning Dress all of which can be accommodated through the Home Stores. One of the most significant moments in any man's life is his wedding day, and dunhill offers special consultations for the groom, best man and ushers.

Whether you are attending a formal evening dinner or a day at the races, Alfred Dunhill's experts will help to ensure your wardrobe is adaptable for every eventuality.

Photos and information: dunhill.com


Hits: 6005 | Leave a comment