M.J. Bale latest collection shows the versatility of Merino wool
Teaming up with The Woolmark Company for the third year in a row, the Australian-owned menswear brand and tailor M.J. Bale has launched a large selection of lightweight suits and tuxedos woven with lightweight Cool Wool fabrics.
There is no better example of the versatility of Merino wool than Cool Wool.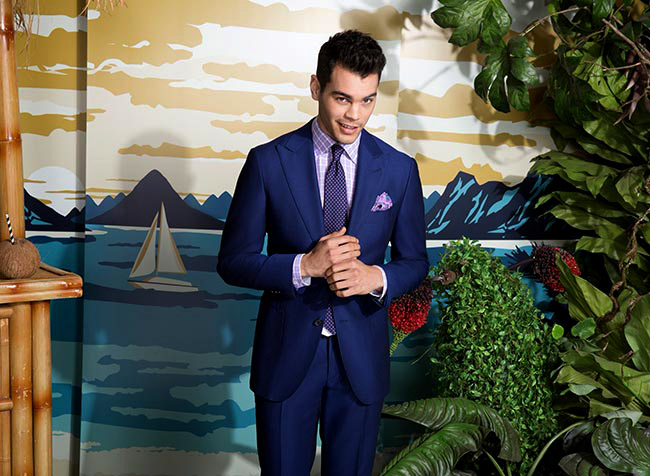 The worsted wool cloth has been specially woven by a prestigious group of weavers including Italy's Vitale Barberis Canonico. The suits feature all the hallmarks of Cool Wool suiting fabrics, including softness, fineness, elasticity, breathability, odour resistance and UV protection.
As a Woolmark licensee and a driver of innovation and style, M.J Bale is known for its signature deconstructed wool suits that veer on the classical side of masculine elegance.
'It gives us enormous pride to be working again with The Woolmark Company,' says M.J. Bale Founder and CEO Matt Jensen.
'Cool Wool fabric is undisputedly the world's most versatile and high-quality tailoring cloth available, and it's a designer's dream thanks to the softness and handle, not to mention the obvious benefits for the customer.'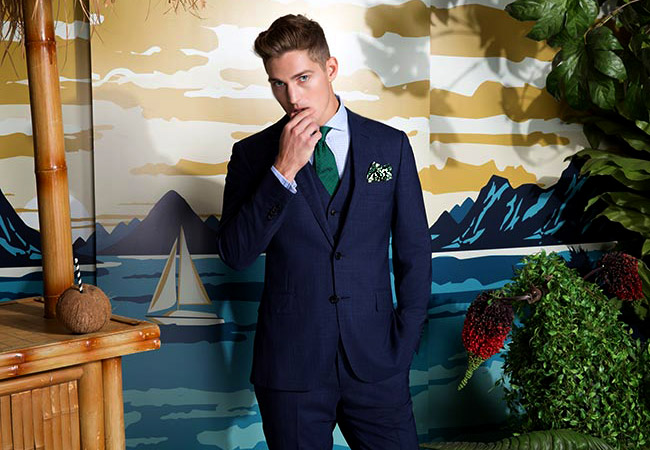 Innovative breeding methods by Australian woolgrowers, combined with modern textile processing, highlight the natural properties of Merino wool as a fibre for all seasons. Cool Wool is a collection of fine, lightweight fabrics suited to warmer seasons, changing environments and global travel.

'We're very humbled to be able to work alongside The Woolmark Company to promote the fine and hard work of Australian woolgrowers and do our bit to help promote the fibre. As a business owner with a view to quality garments, using Australian Merino wool is an imperative.'


Photos: www.woolmark.com


Hits: 9843 | Leave a comment