Romeo Beckham style
The Beckhams are known with their style - Victoria Beckham as a designer and David Beckham as a fashion icon.
So there is no surprise that Romeo Beckham is one of the most stylish kids in the fashion industry. He also known as a face of the fashion brand Burberry.
From early age, Romeo is with his parents when they went to fashion event:
Romeo looks great wearing a classic black suit with bow tie and Burberry checked scarf.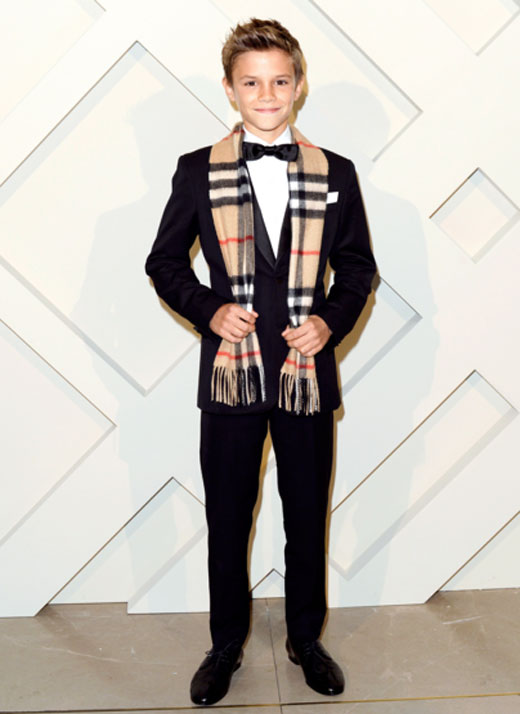 David Beckham's son looks very stylish in a blue suit and white shirt - really eye-catching.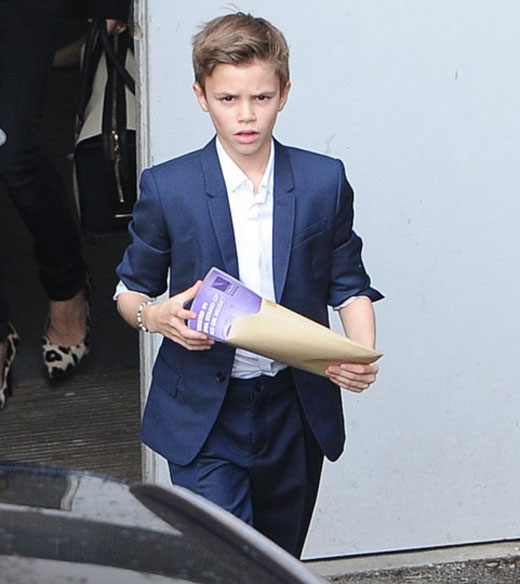 Romeo is dressed with a classic black suit with white shirt and trench - he knows how to be good looking on the Red Carpet.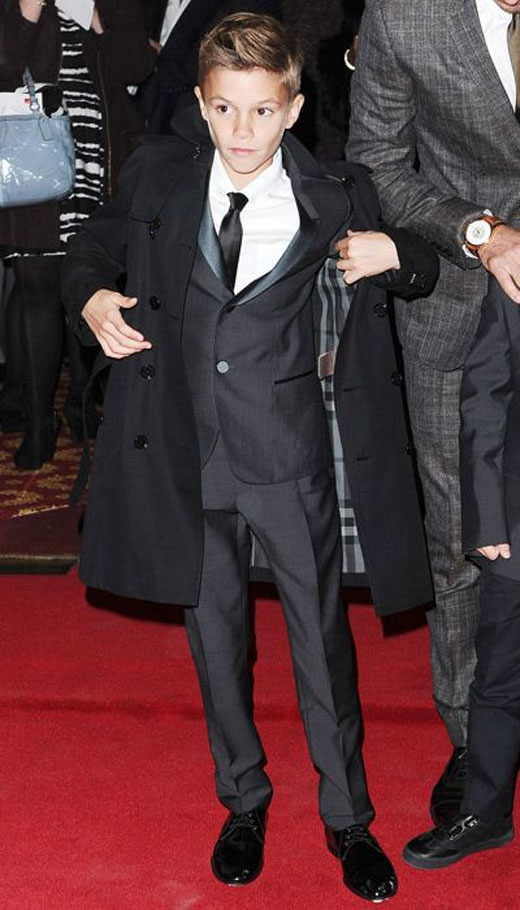 As we mentioned, Romeo is a face of Burberry, so he is just stunning during the last Christmas campaign - he is wearing blue suit combined with white shirt and black tie.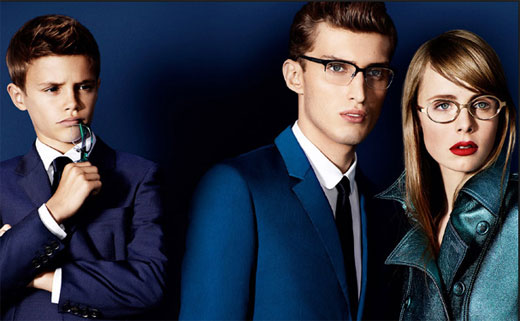 A similar outfit but the shirt is dark blue almost black and the tie is also darker than the suit.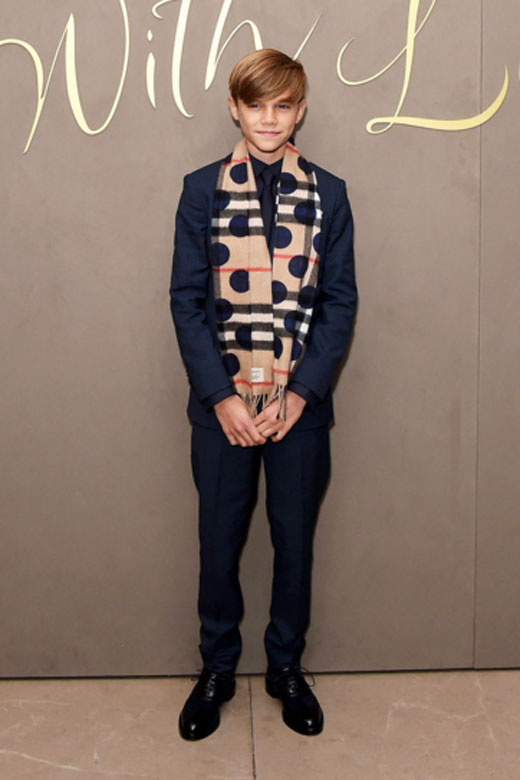 There is nothing better than a good looking kid who knows what to wear. It is a whole culture to know how to wear a suit.
Get ready ladies, Romeo Beckham will be a heart breaker.


Hits: 2 | Leave a comment