Cristiano Ronaldo Style
Cristiano Ronaldo is a Portuguese professional footballer who plays for Spanish club Real Madrid and the Portugal national team. He is a forward and serves as captain for Portugal. By the age of 22, Ronaldo had received Ballon d'Or and FIFA World Player of the Year nominations. The following year, in 2008, he won his first Ballon d'Or and FIFA World Player of the Year awards. He followed this up by winning the FIFA Ballon d'Or in 2013 and 2014. In September 2015, Ronaldo scored his 500th senior career goal for club and country.
In 2006, Ronaldo opened a fashion boutique under the name "CR7" (his initials and shirt number) on the island of Madeira, Portugal. Ronaldo expanded his business with a second clothes boutique in Lisbon in 2008. The stores include diamond-studded belts, jeans with leather pockets and patented buckled loafers. The store also sells slinky outfits for women.
In 2013, in partnership with Danish company JBS Textile Group and the New York fashion designer Richard Chai, Ronaldo co-designed a range of underwear. He later grew his CR7 fashion brand by launching a line of premium shirts and shoes. In June 2015, Ronaldo announced that he would be releasing his fragrance later in the summer.
We see that the football player is addicted to fashion, but he is also known for his stylish outfits when he arrives at a ceremony or awards.
So, we selected some of the most stylish choices that he has made over the years.
Ronaldo is one of the celebrities that is out of the frame, I mean he does not always wear a black suit with a white shirt - a cliche in the menswear.
We can see him dressed in grey or dark blue suits, with ties or bow ties in different colours even red tie, wearing a blue shirt or even a burgundy one.
See the selection of Ronaldo's outfits and find out the variery of men's suit: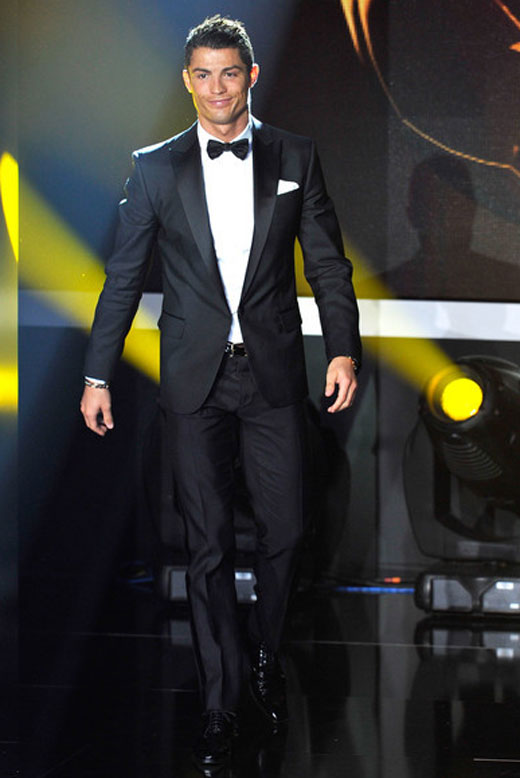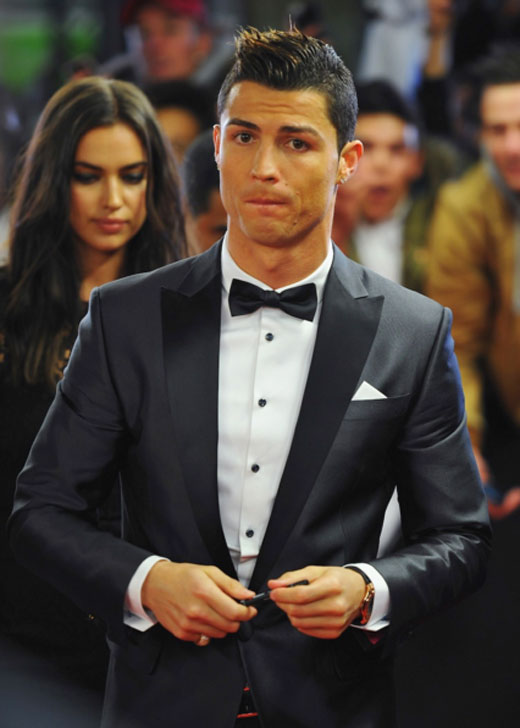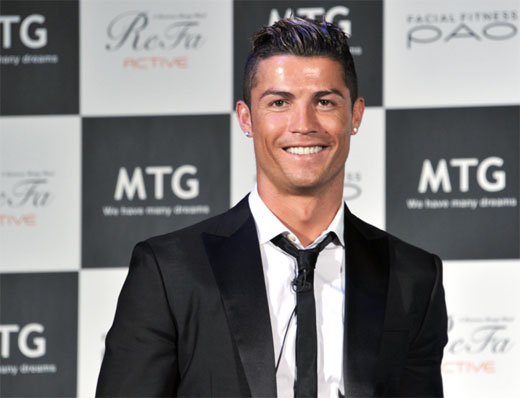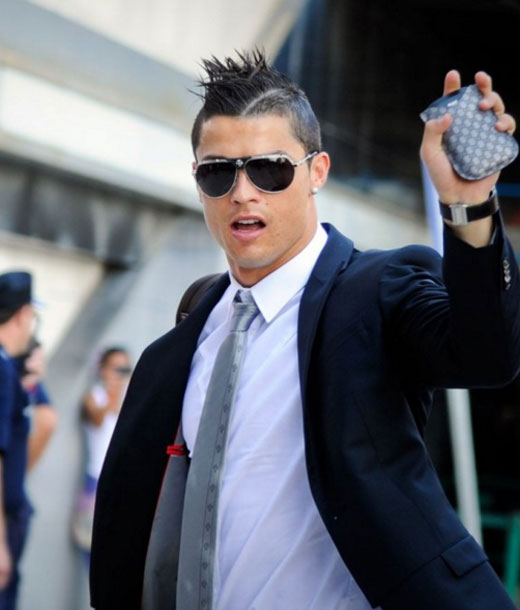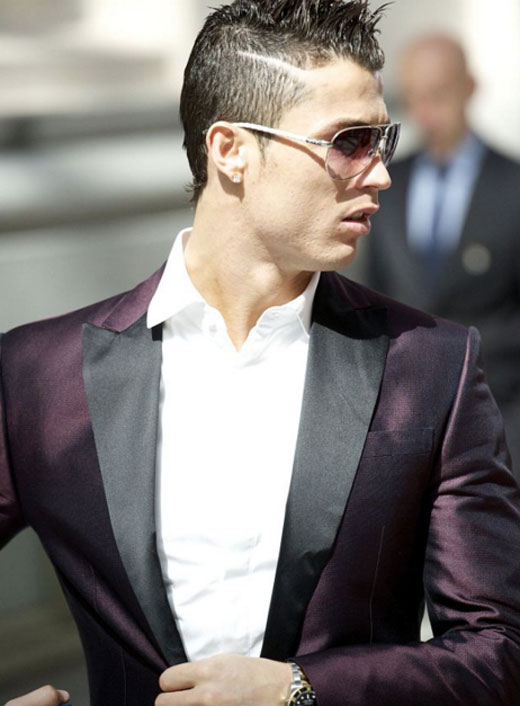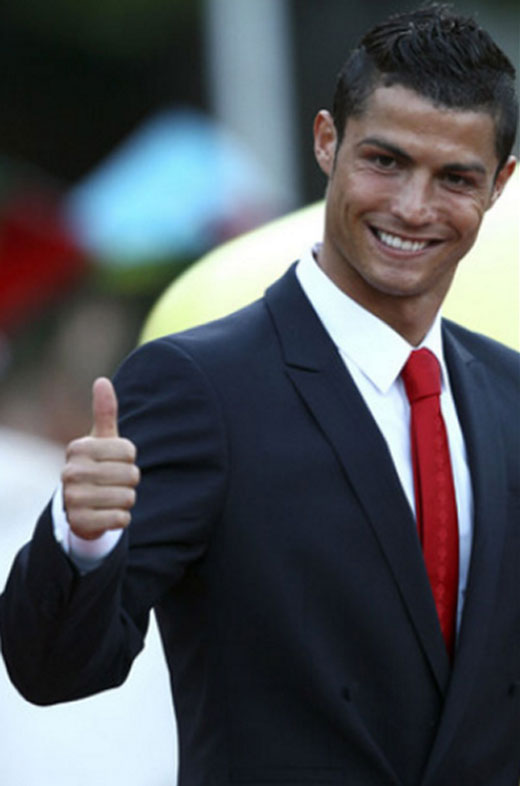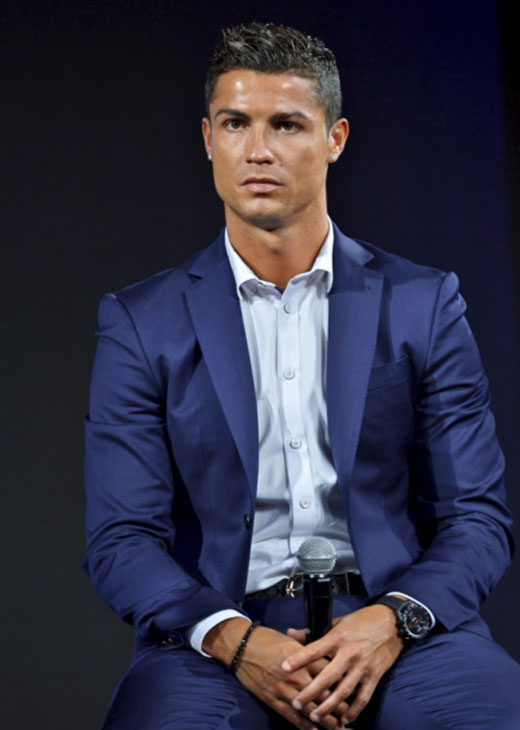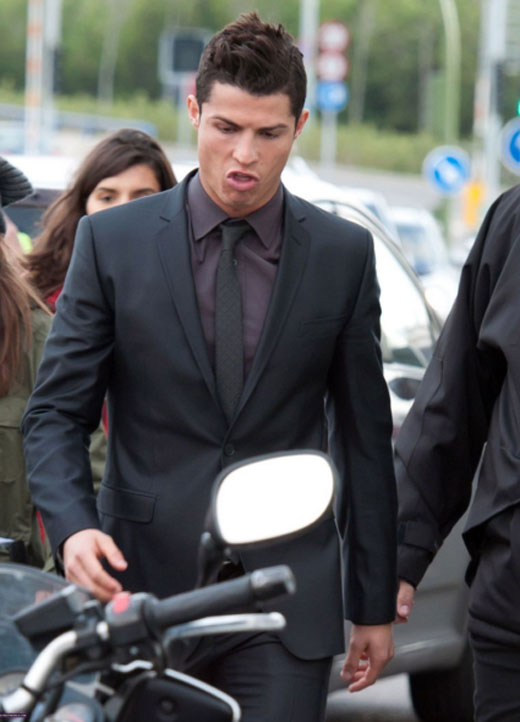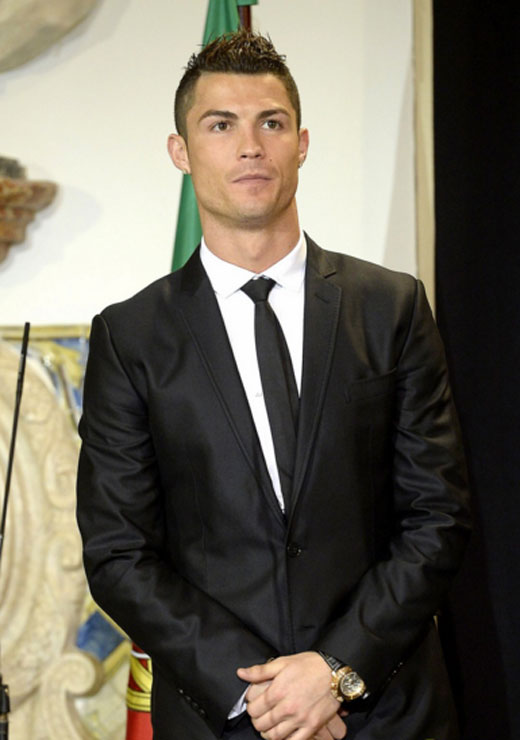 Hits: 37494 | Leave a comment