A Kaleidoscopic Summer by Canali Spring-Summer 2016
"I still remember the sense of wonder I felt when experiencing that simple magic of a kaleidoscope – countless pieces that would shift, rotate and converge, creating infinite images and juxtapositions though constant in their beauty as a whole." (Andrea Pompilio)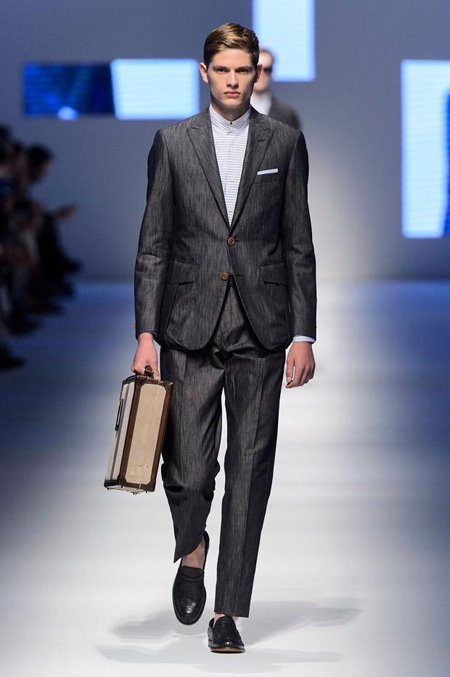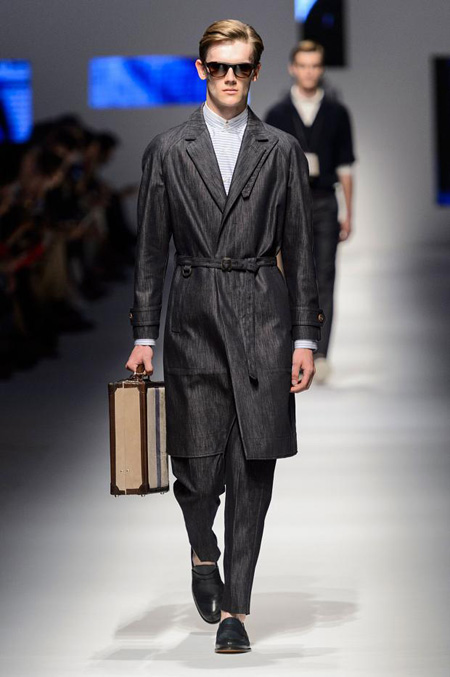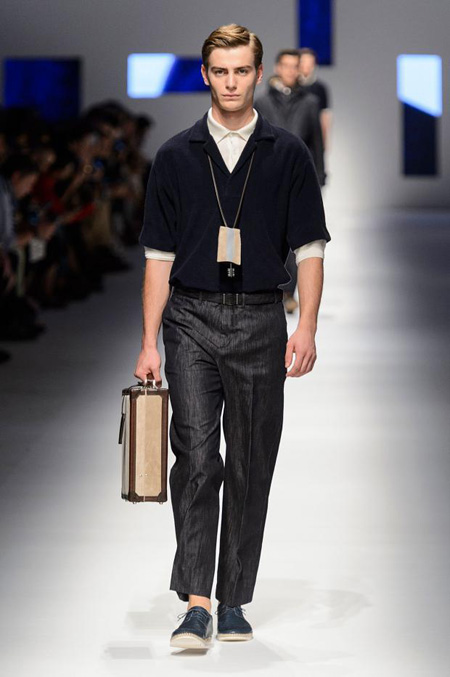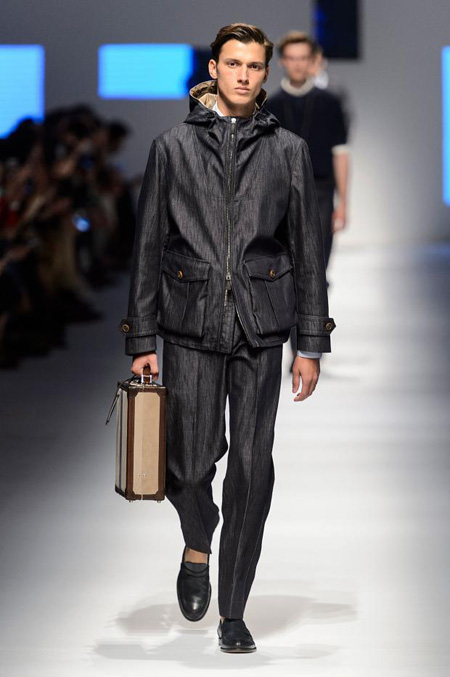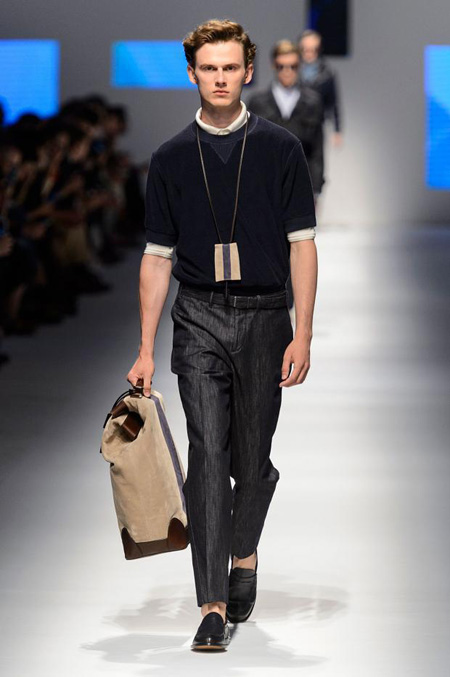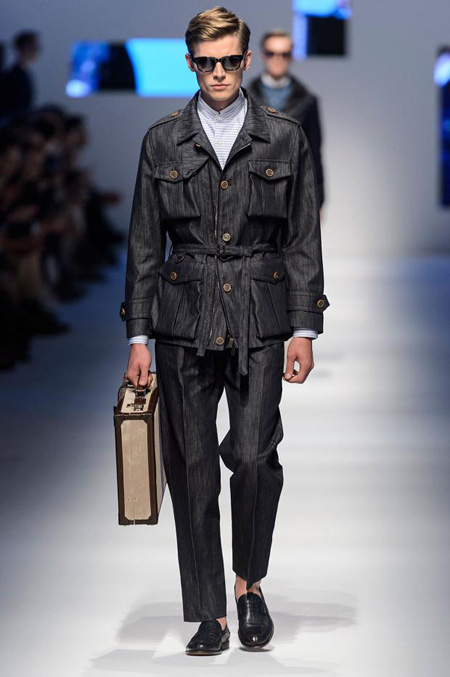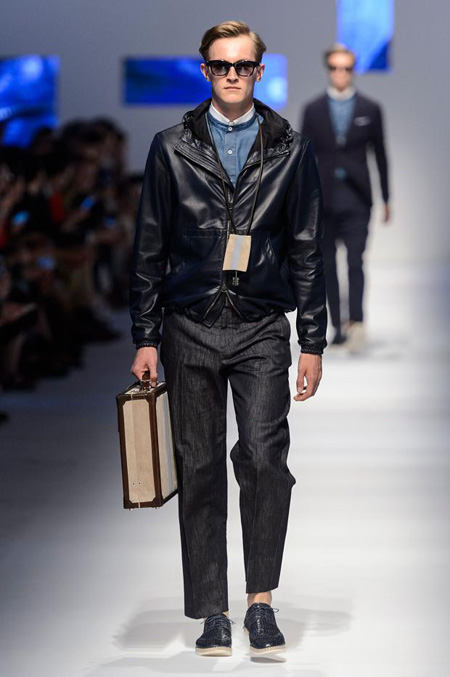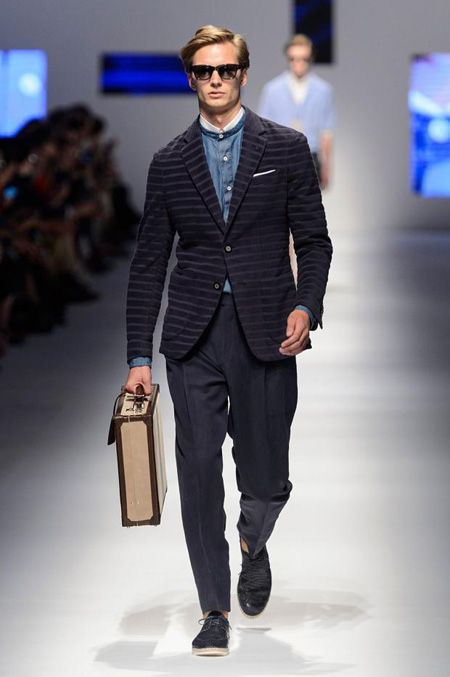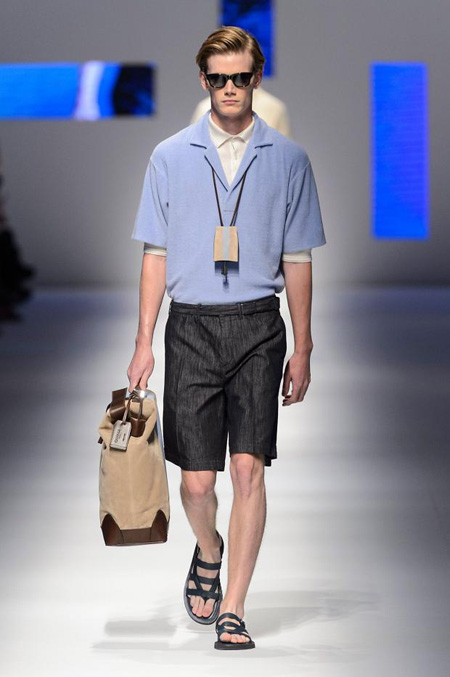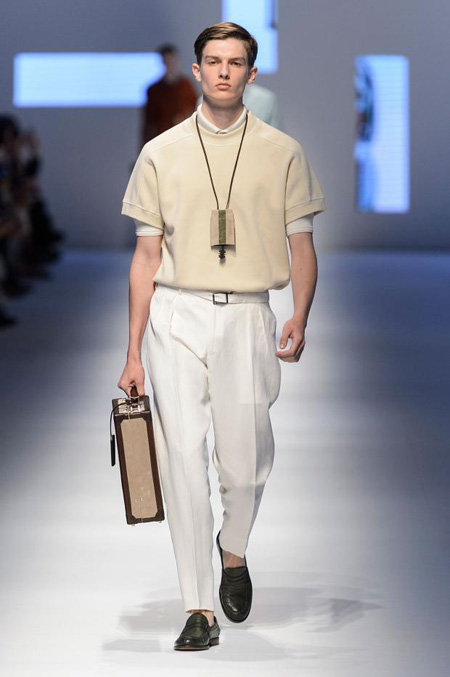 Looking through the kaleidoscope, the Canali man is suspended in the timeless atmosphere and everlasting elegance of a Mediterranean Summer. He exudes an air of distinguished nonchalance, reflected in a wardrobe of silhouettes that are loosely defined but pristine at the same time. The inspired hues follow a natural path across an earthy palette, from varying shades of blue to an ochre that transitions from caramel to burgundy, shifting back to a rich hunter green.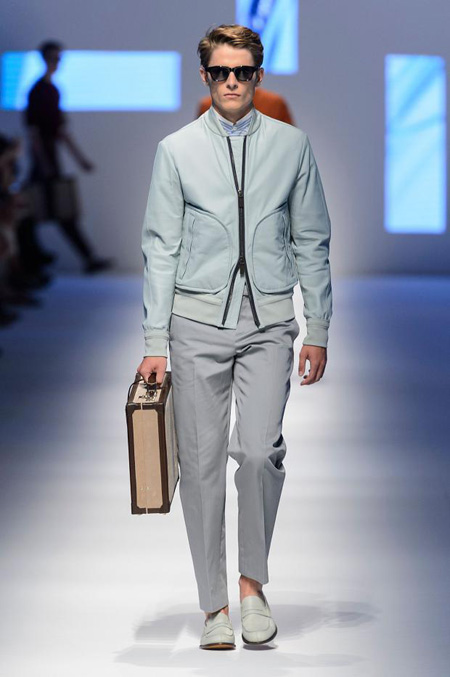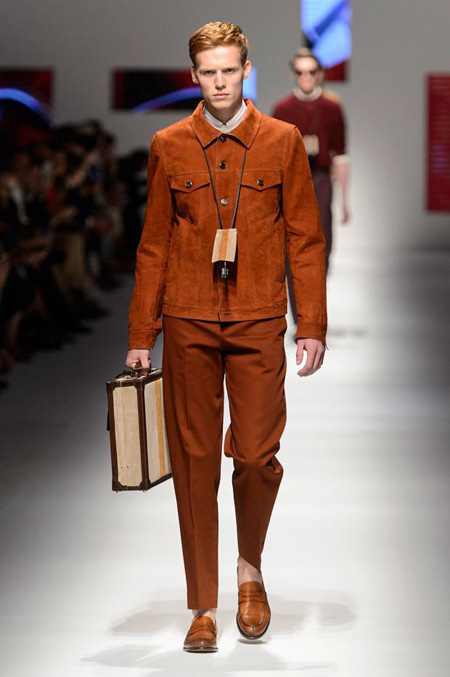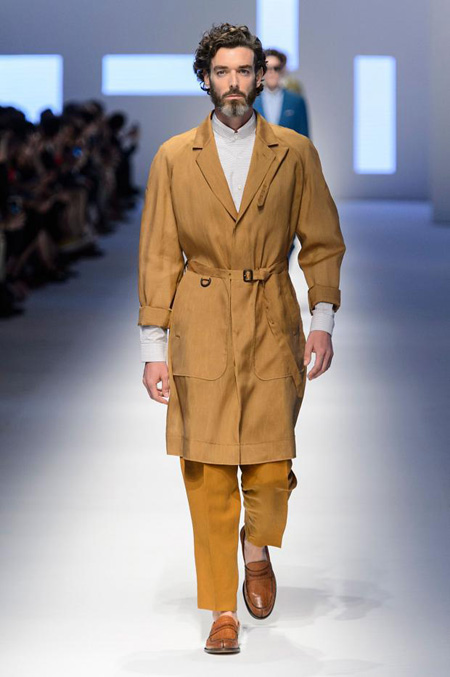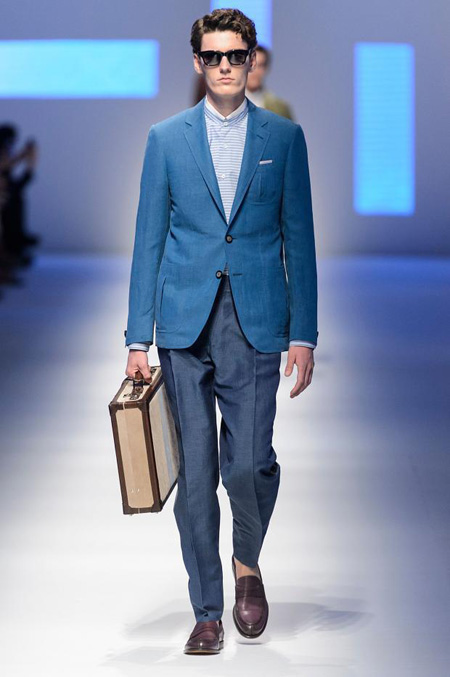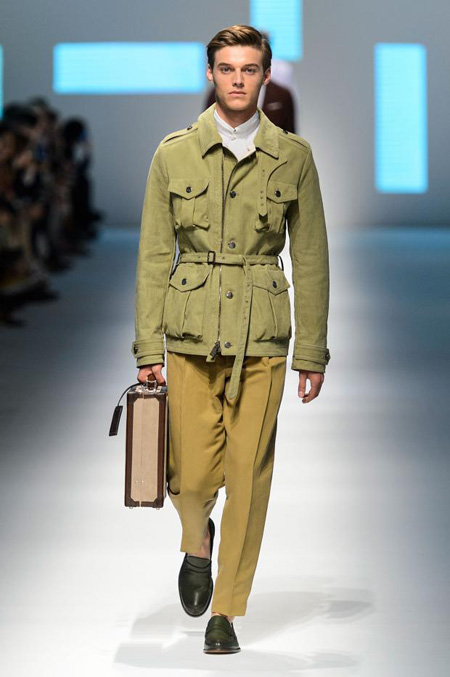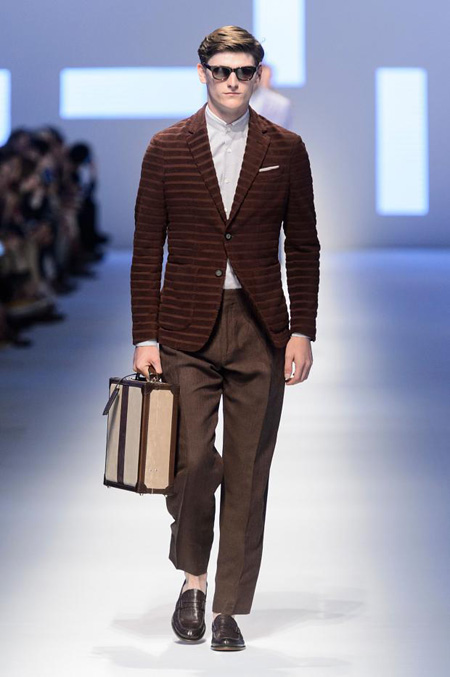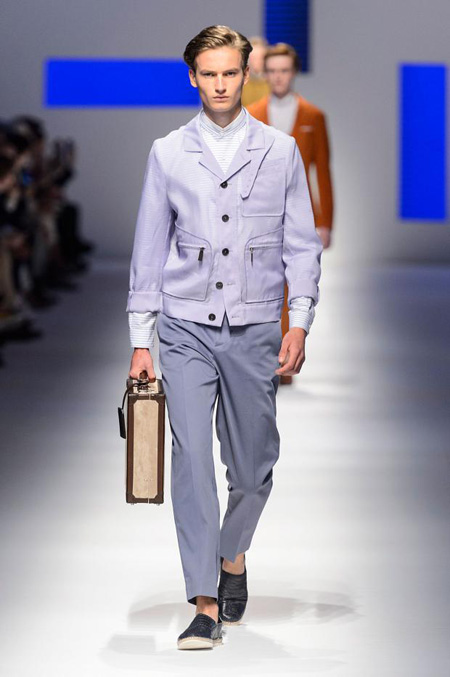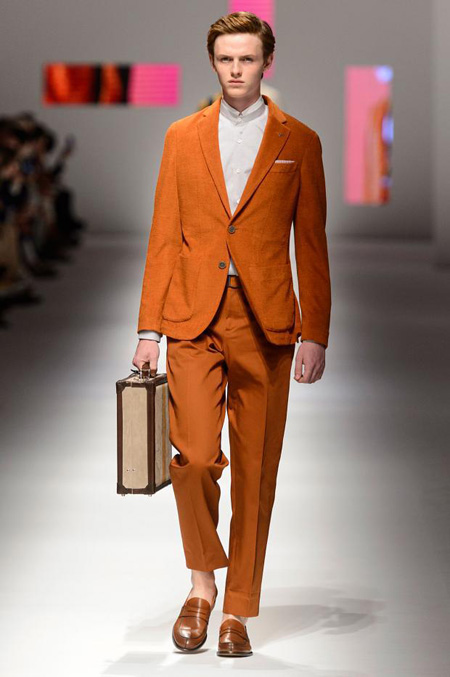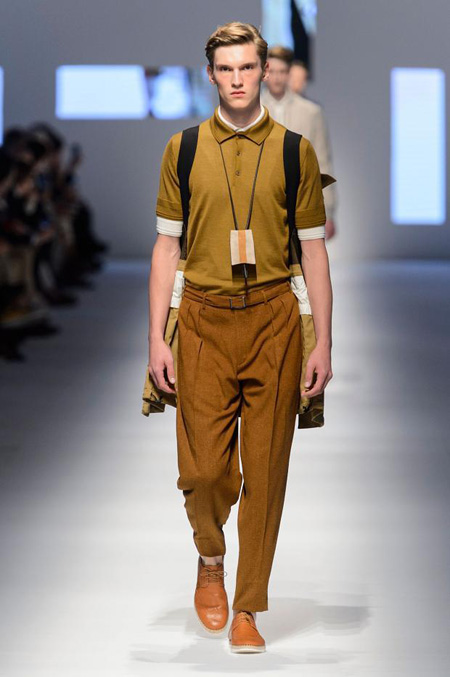 Luxury is woven into the fabrics in unexpected ways. This season, denim is made from a sophisticated wool-linen blend while a wool-linen-silk material with terry effect creates unique textural landscapes on a two-button jacket. Silk organza and kid leather, exceptionally soft in different ways, add a wonderful lightness to outerwear. Accessories are equally distinctive without distracting with dashes of color and mixtures of materials.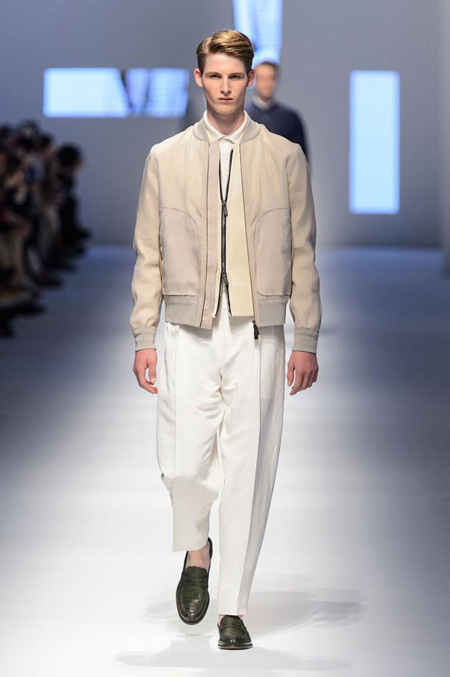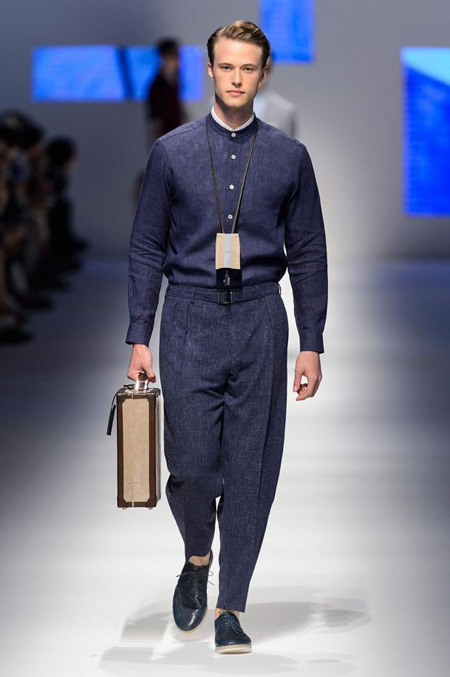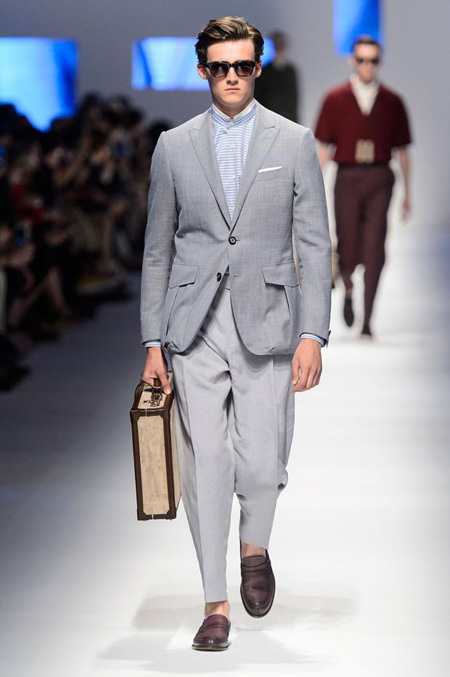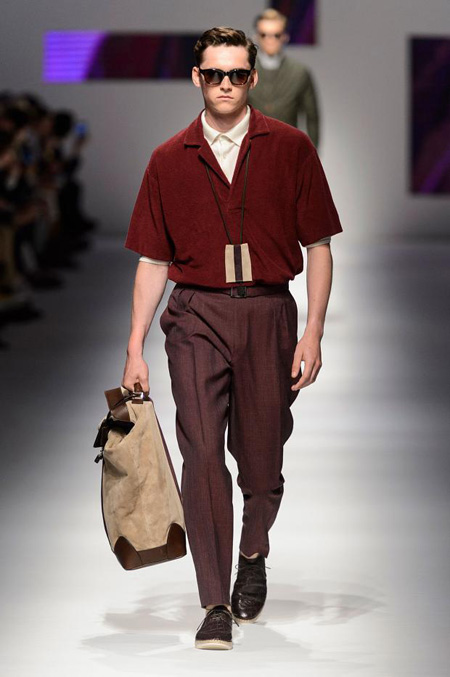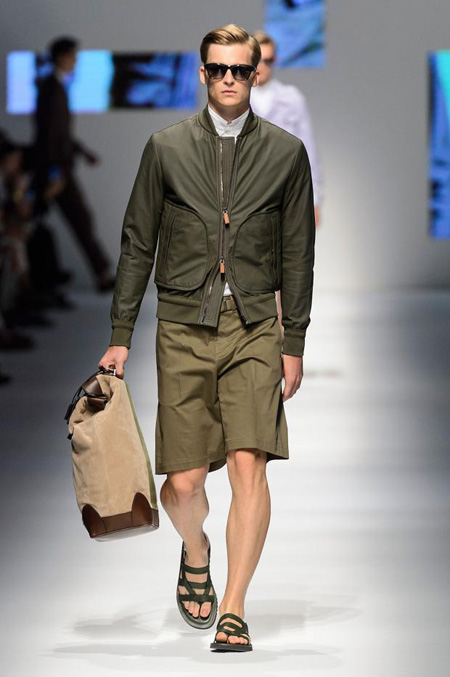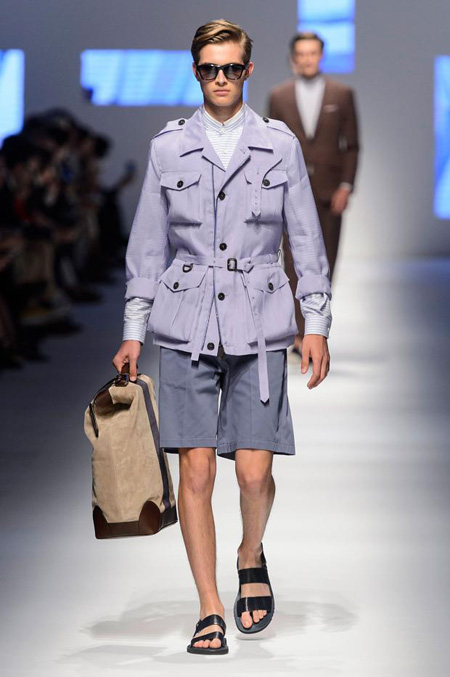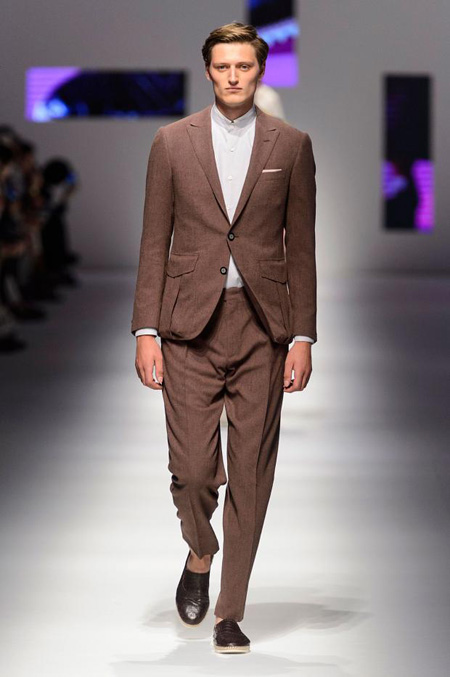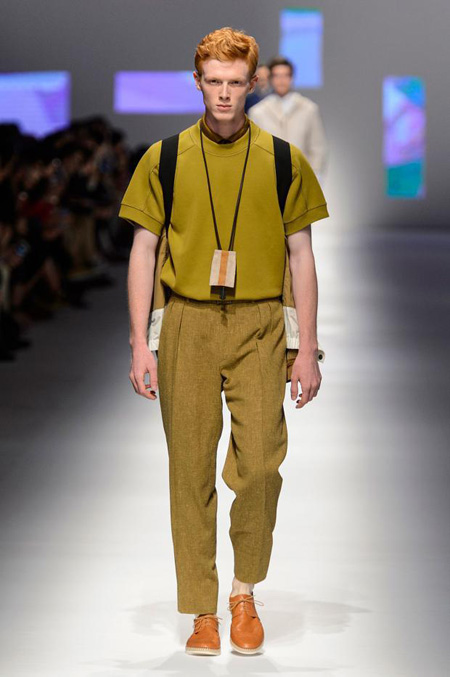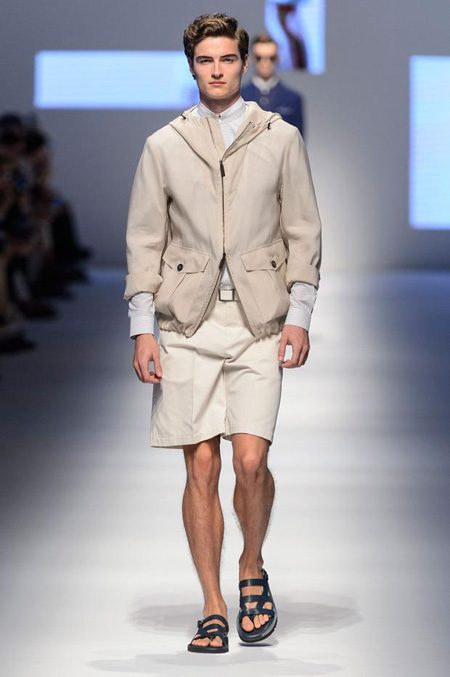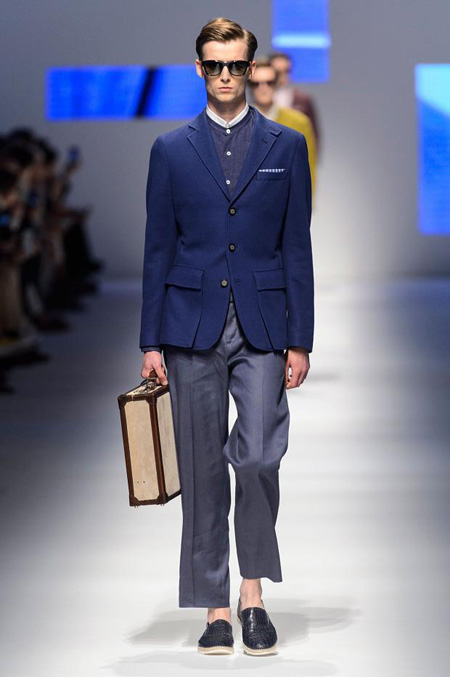 Each of these elements shifts and rotates throughout the collection and down the runway, intentionally fragmented, but when seen together, converges into a beautiful mosaic.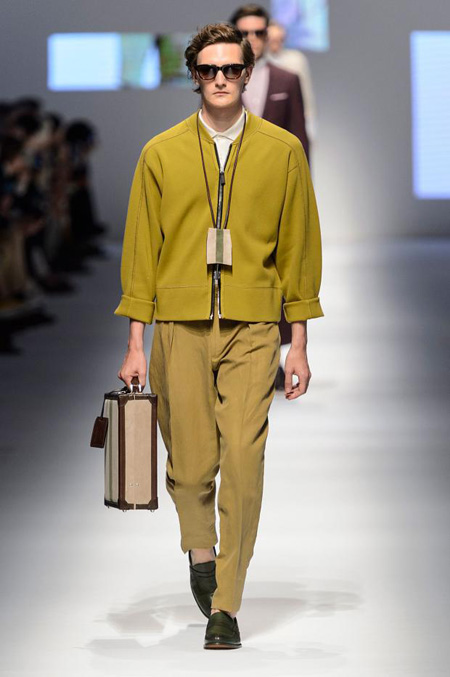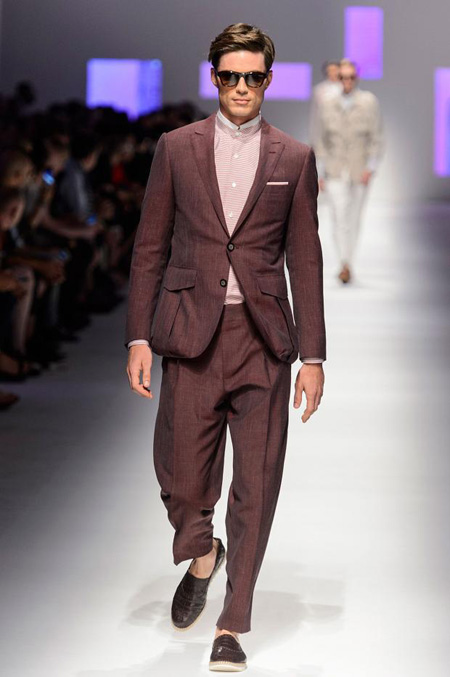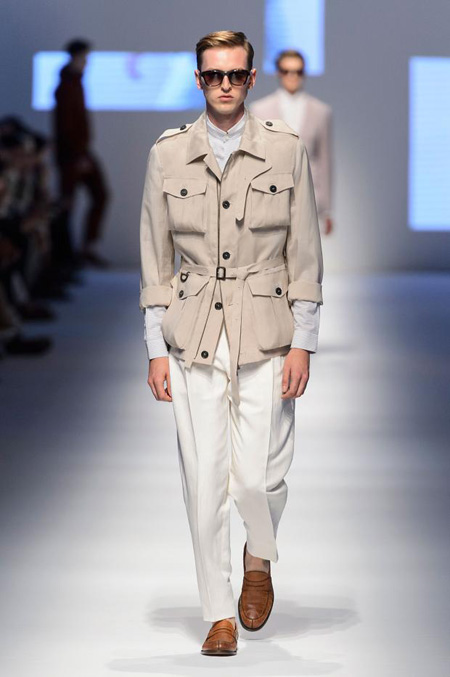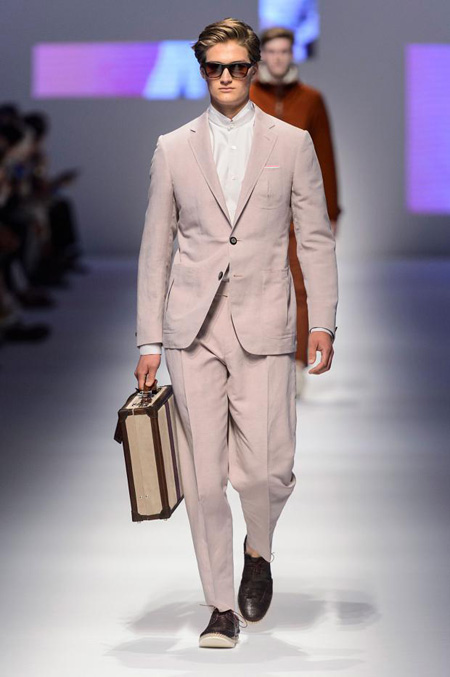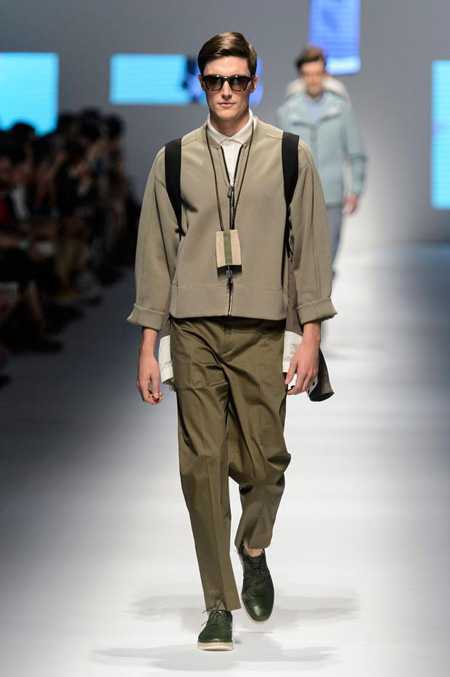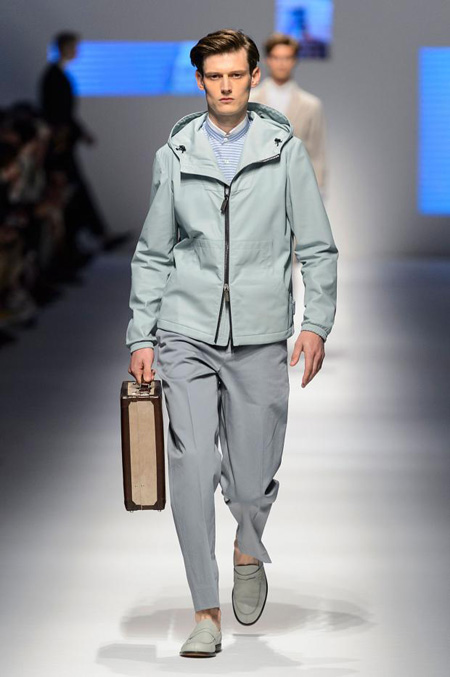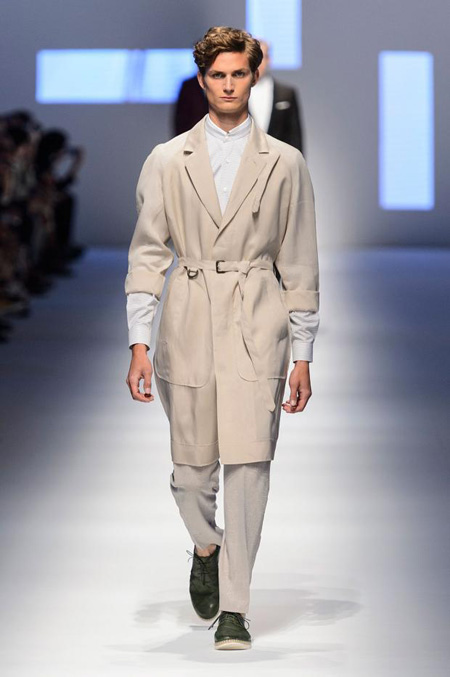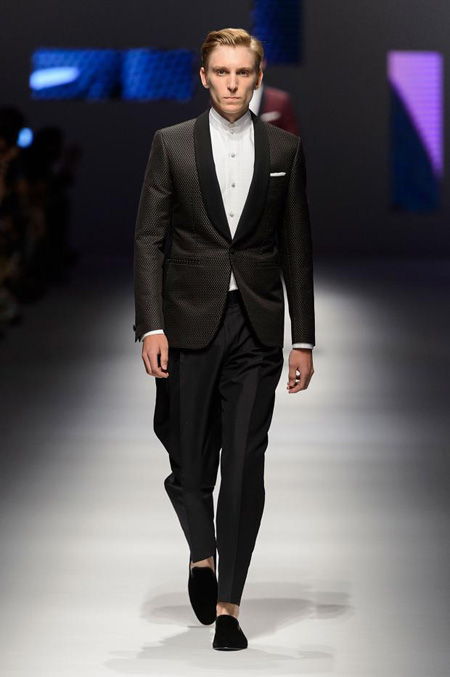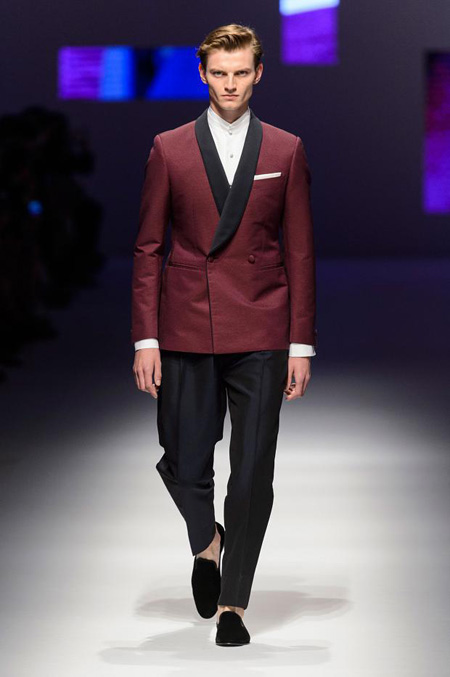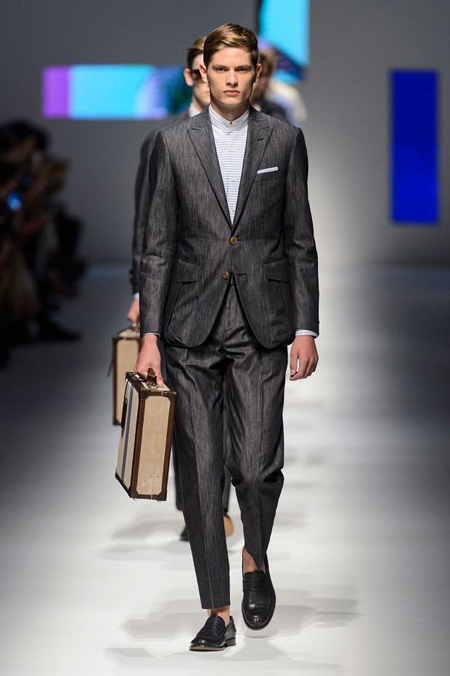 Photos: fashionising.com
Information: canali.com


Hits: 6753 | Leave a comment