Christian Dior Spring/Summer 2016 Menswear collection
This season, the journey of the man of flowers continues, emerging from his Winter world of evening formality and the Opera House, to the bright sunshine and colour of Summer. Taking his place in a contemporary, indoor 'jardin a la française' – filled with 2000 Fée des Neiges flowering white rosebushes, embedded in wooden parquet flooring – the Dior man becomes the contemporary embodiment of a new, haute bourgeois world; a figure who playfully subverts the rules of masculine dress while at the same time upholding their traditions.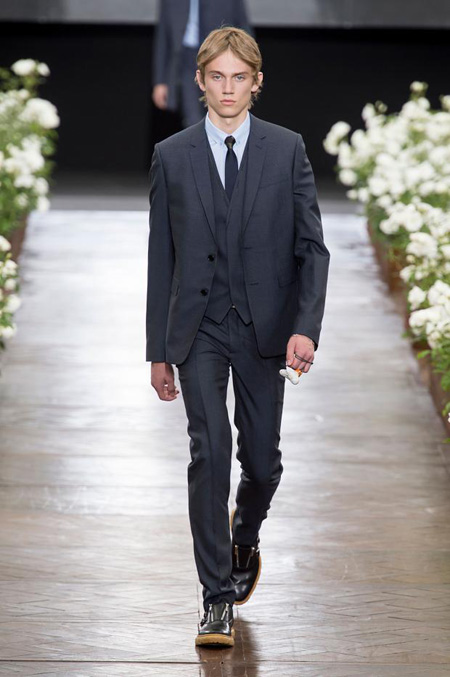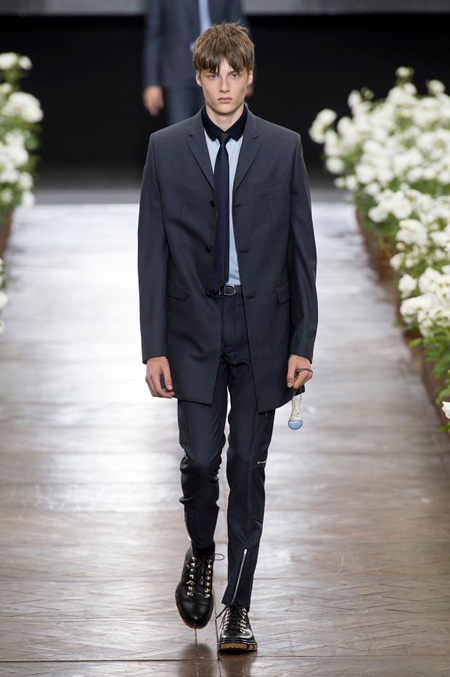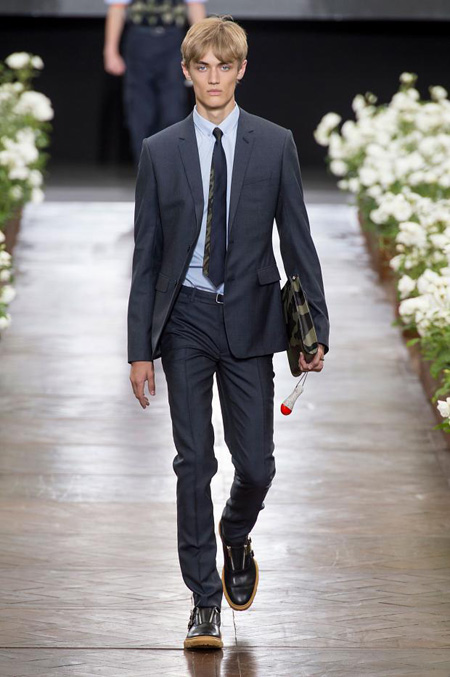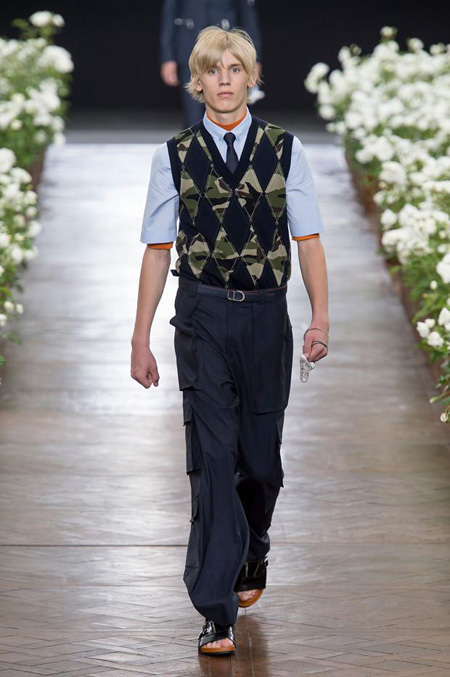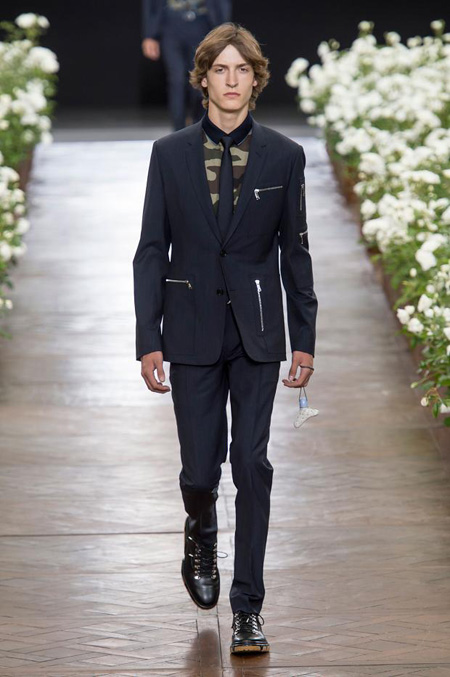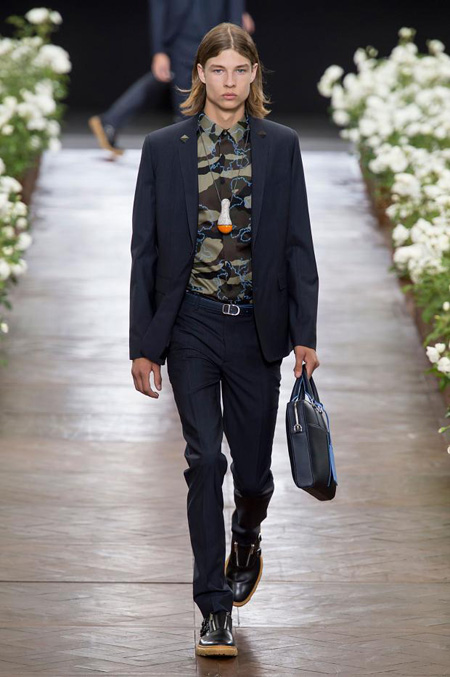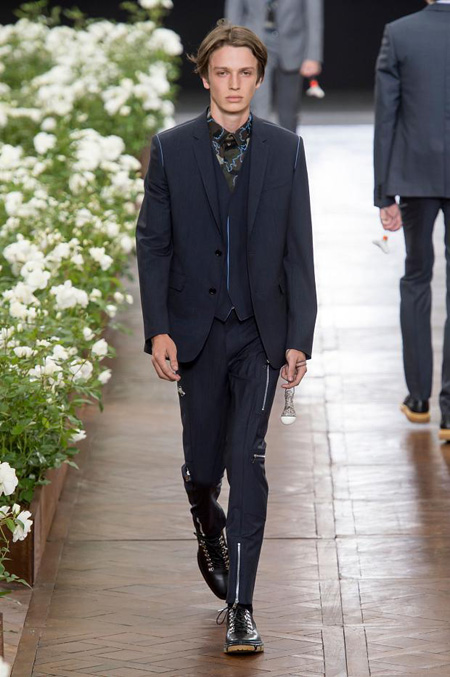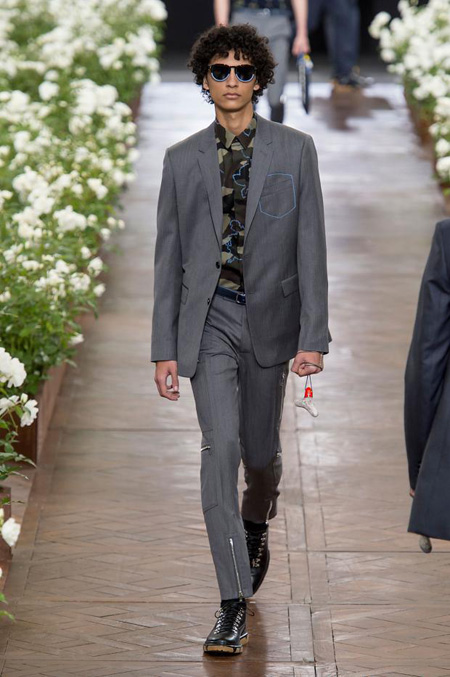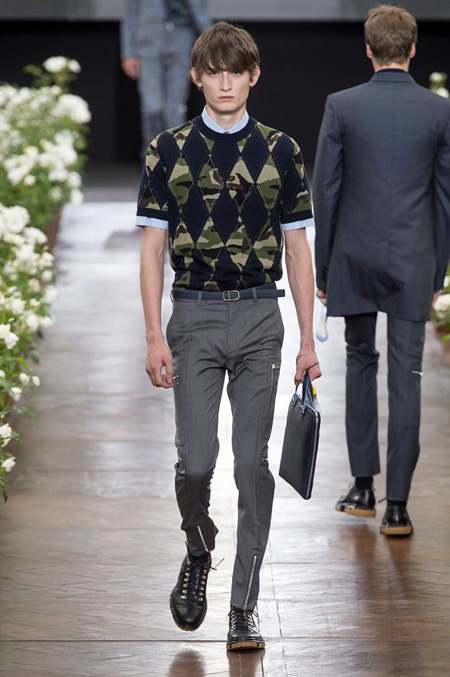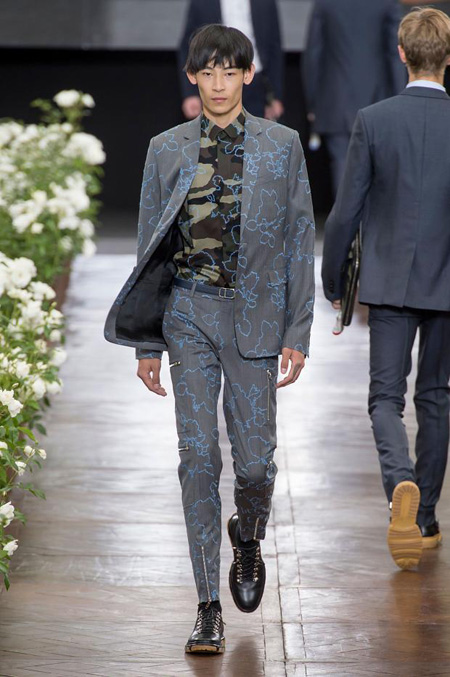 "In this collection, the dialogue with Christian Dior continues in a more abstract way," says Kris Van Assche, Creative Director of Dior Homme.
"There is an insistence on the 'Frenchness' of Dior, both the man and the house, and what that symbolises. At the same time, the collection could be seen as an exploration of sportswear; from its traditional roots to its contemporary incarnation."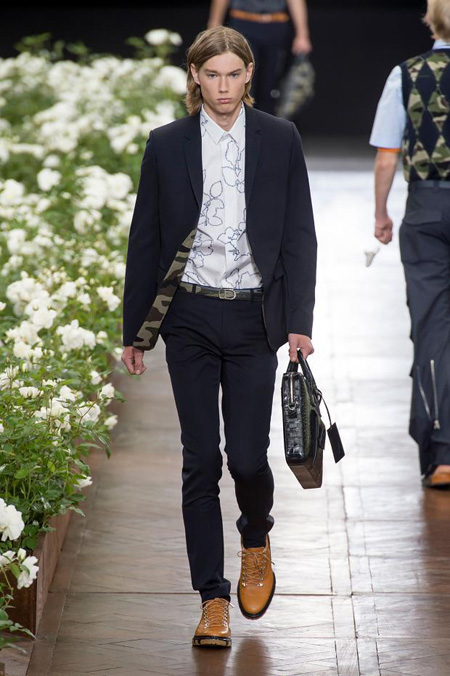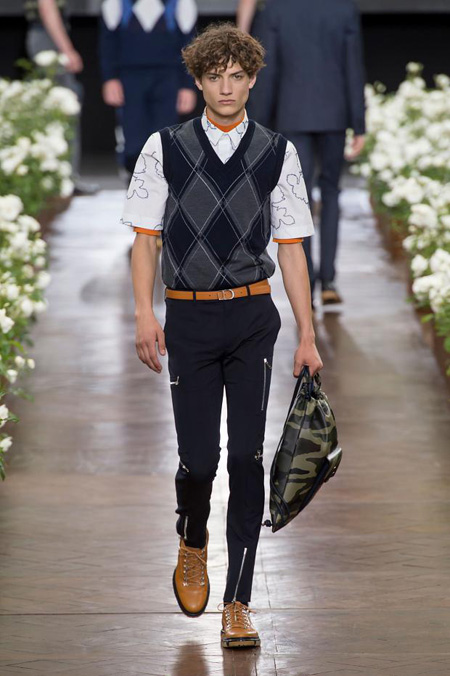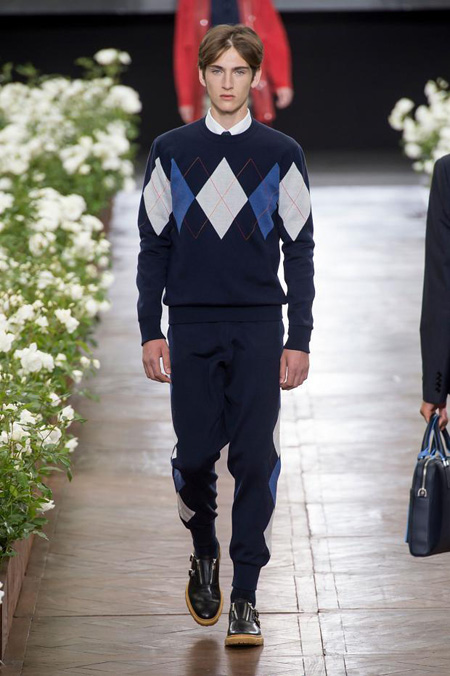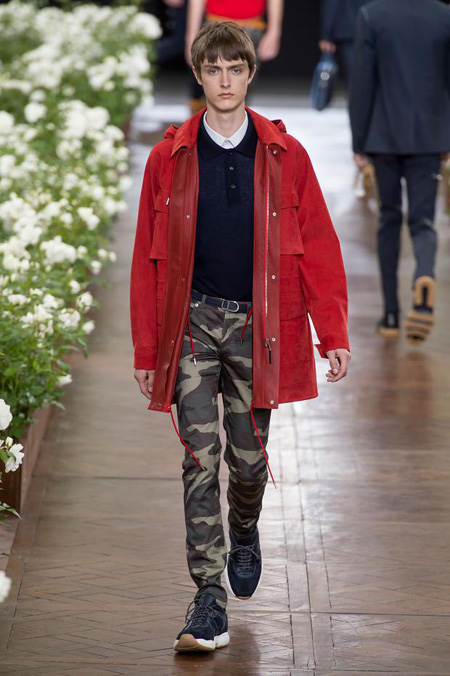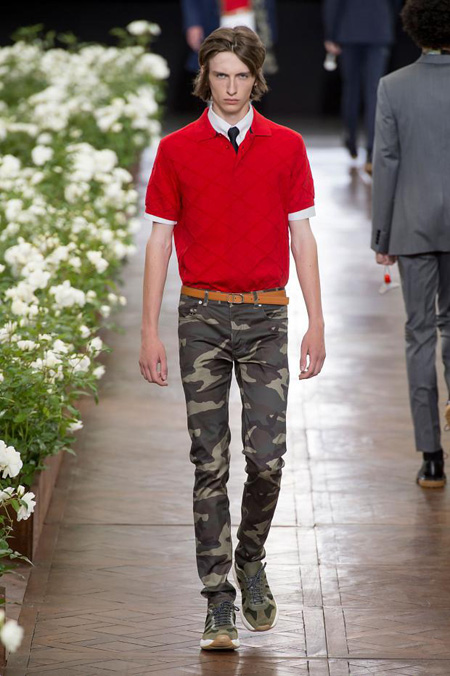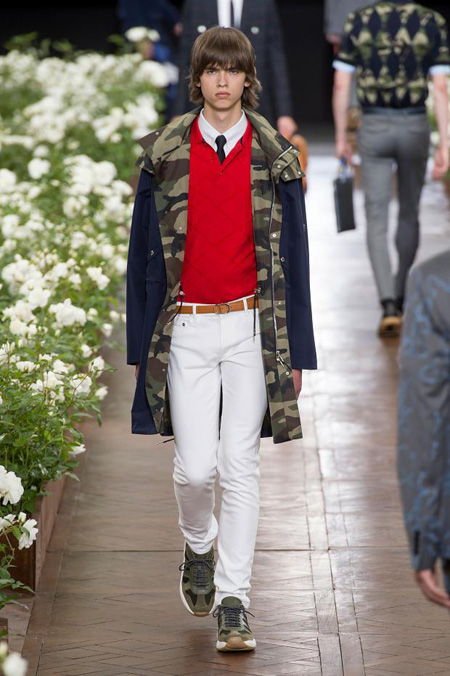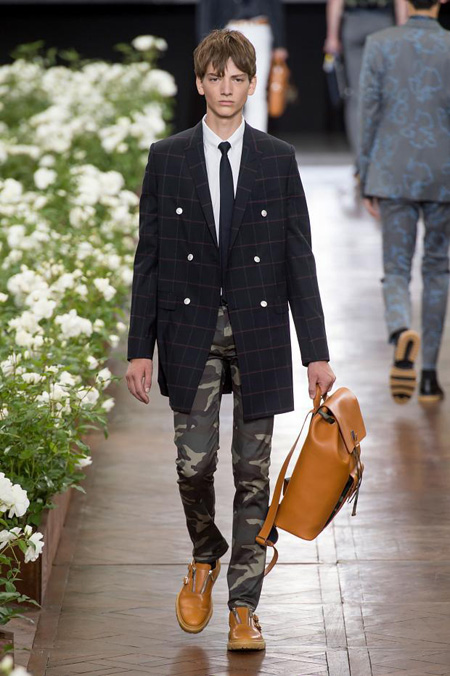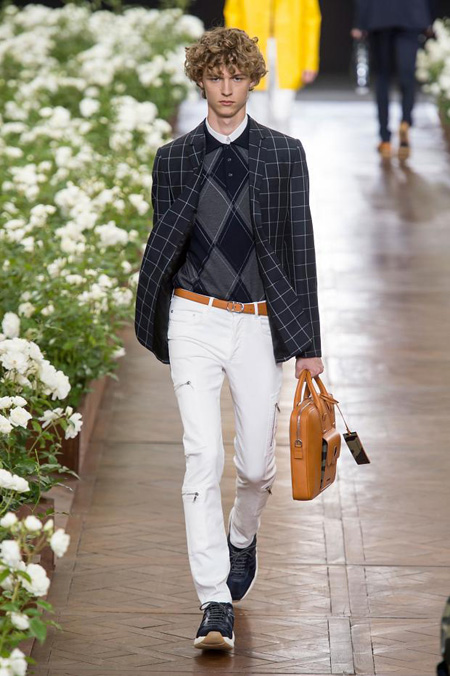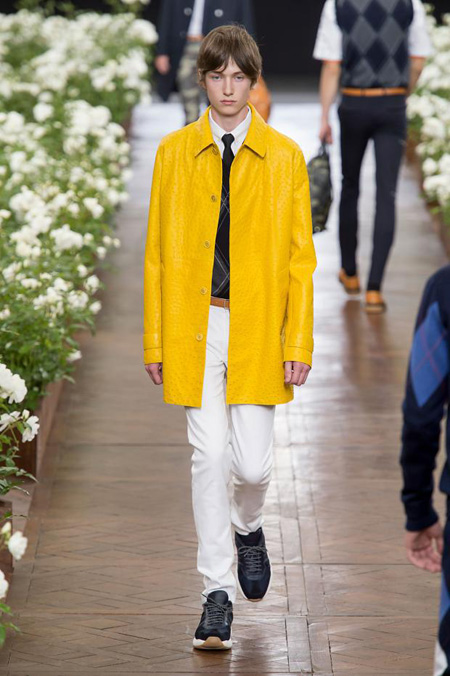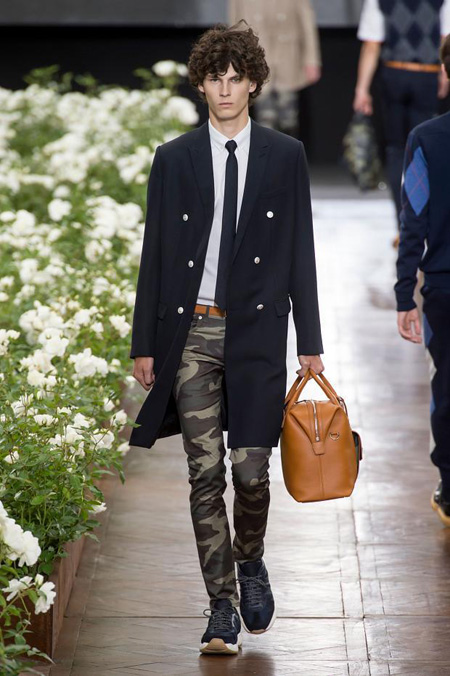 The approach to silhouette, colour and decoration of this masculine wardrobe is taken from various signs and symbols of contemporary dress, yet it is the military uniform and the stratified history of sportswear to which the collection owes the greatest debt. From the coloration of military uniforms – the orange interior of the MA1 bomber jacket to khaki camouflage patterning and naval blues – to the more gentlemanly Argyll knits and hunting checks of traditional sporting garments. This is a 'grand maison' approach to sportswear; where the contemporary and the traditional are playfully mixed and their codes subverted. Here, the street, the classic and the couture all become one, metamorphosing and subverting ideas associated to each.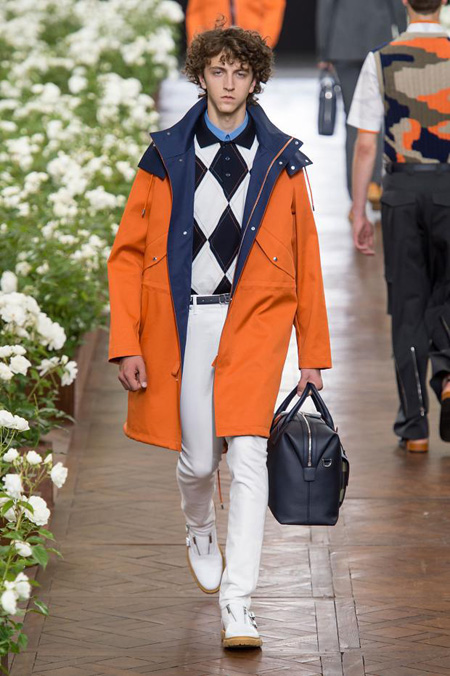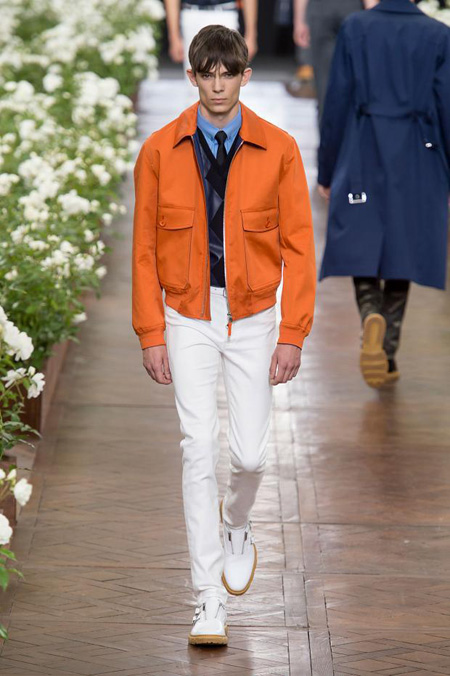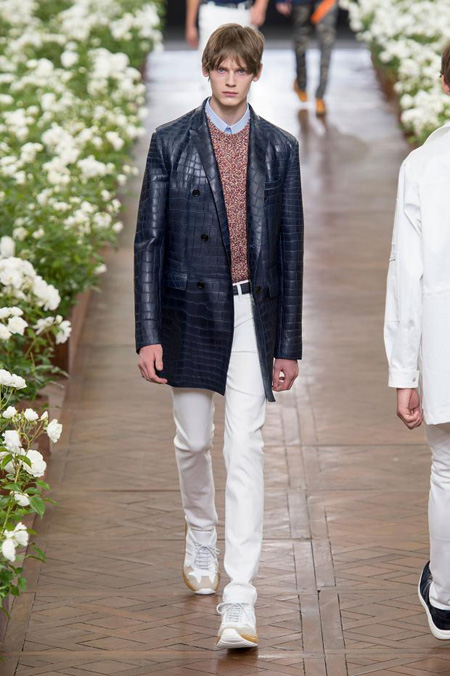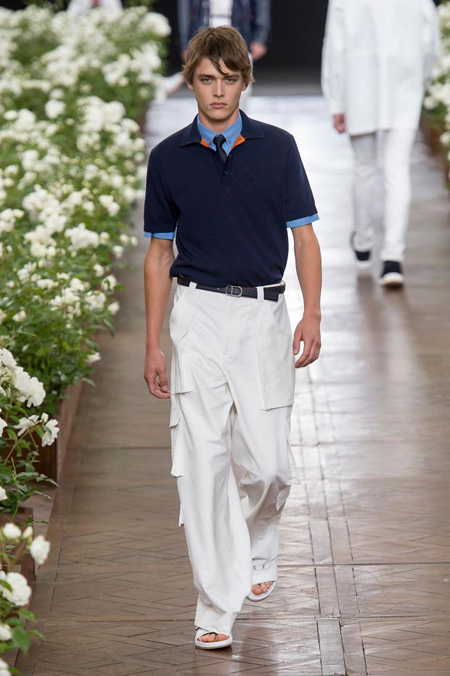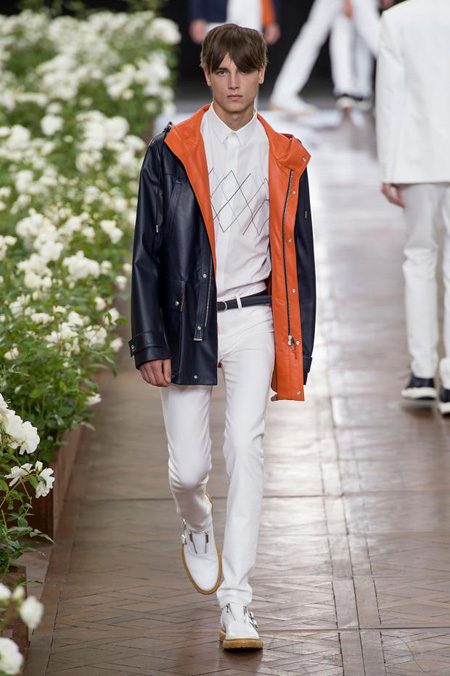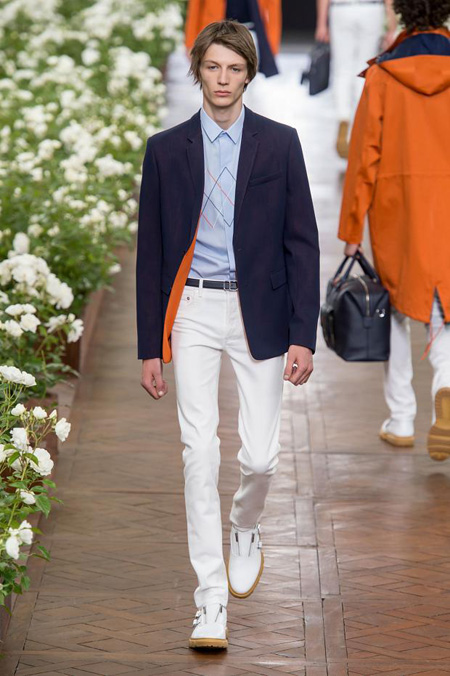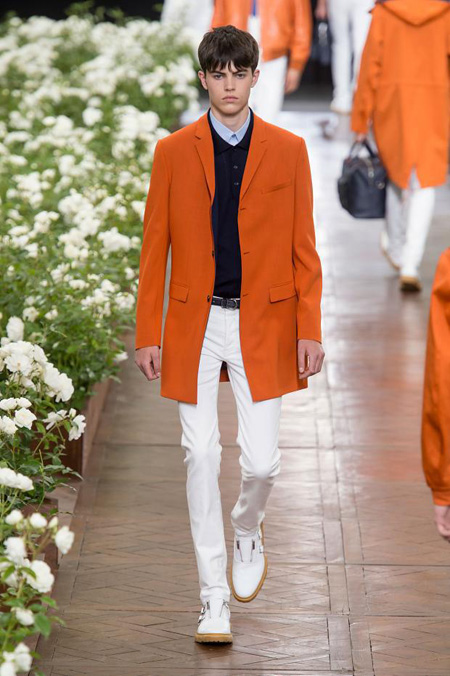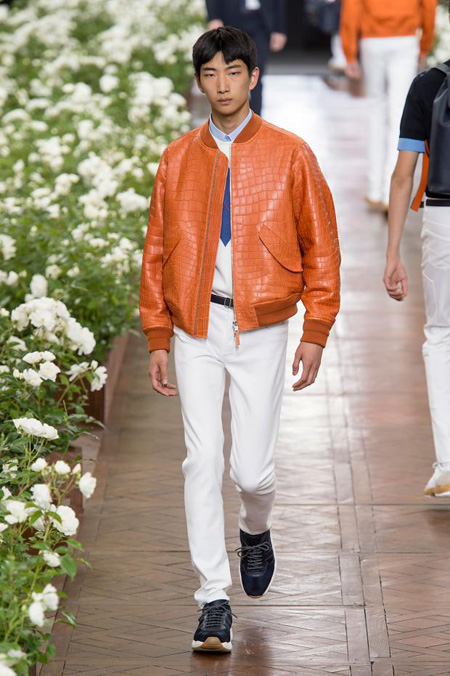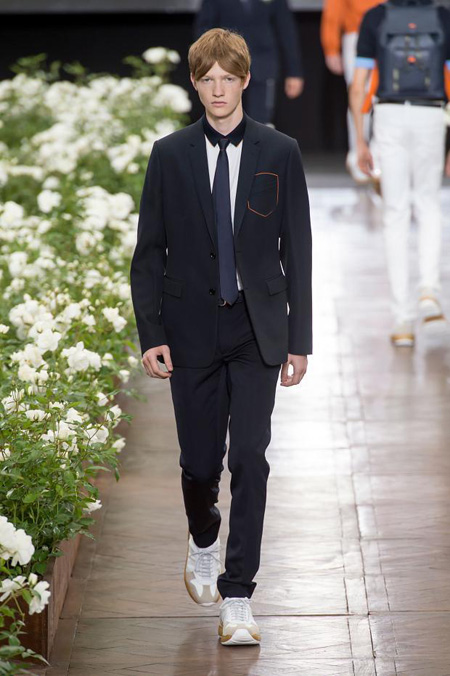 The work of the American ceramicist Kristin McKirdy, with its nod to the mid-century – and the creative peak of Mr Christian Dior – is adapted to jewellery. Here, the Dior lucky charm becomes a contemporary ceramic sculpture; an abstract talisman embodying the textures and colours of the collection, the bright, enamelled coatings becoming a code for key colours of the season.
"For me it is always about finding codes, menswear is full of them, and this is something I love," say Kris Van Assche.
"In this collection many of the codes are traditional, but it is the accumulation of those traditions that makes it both extreme and essentially about contemporary elegance."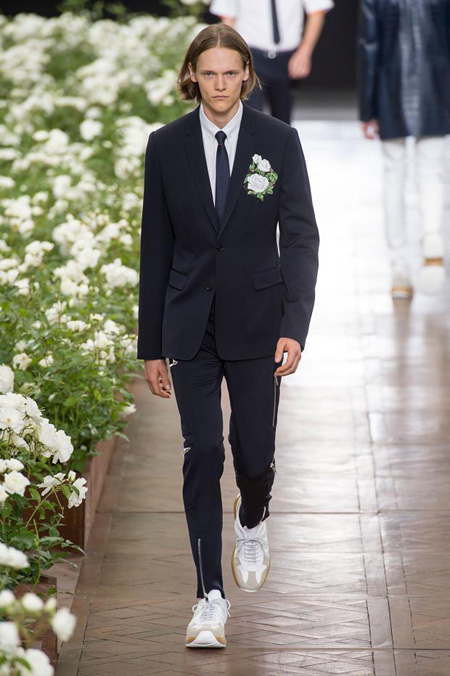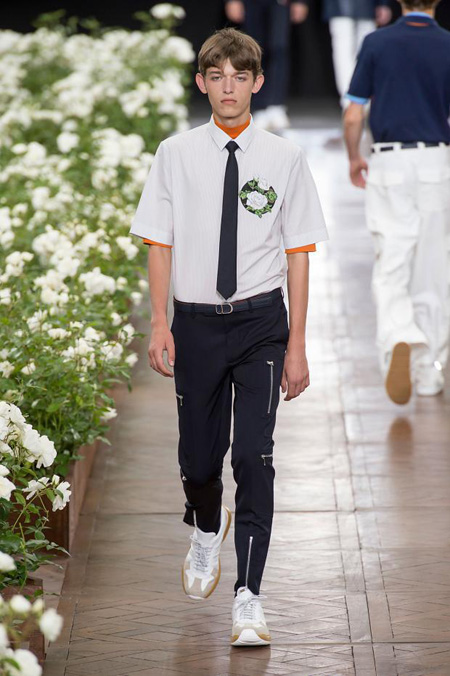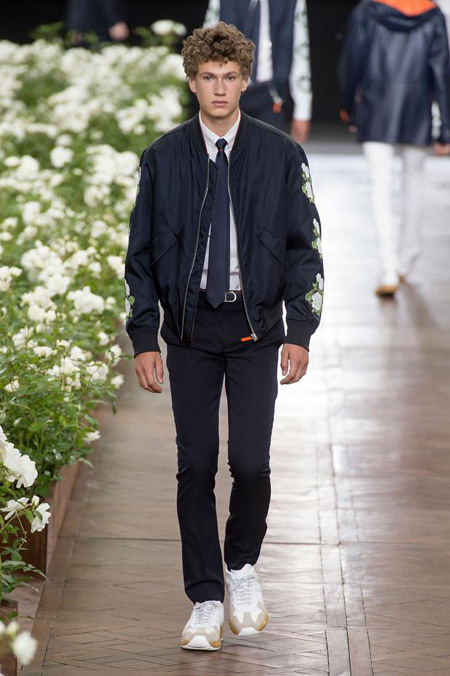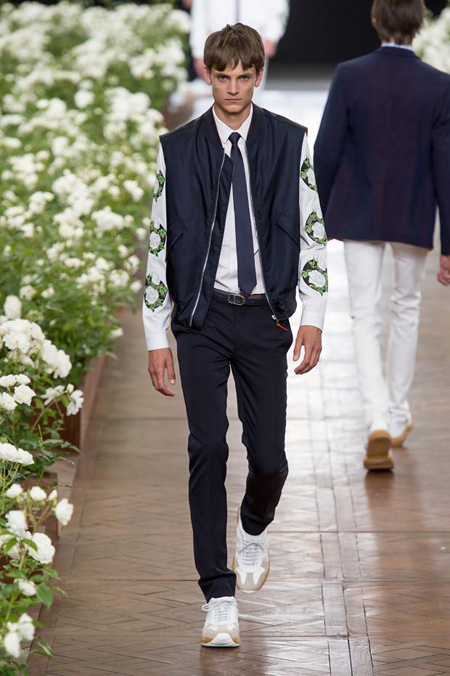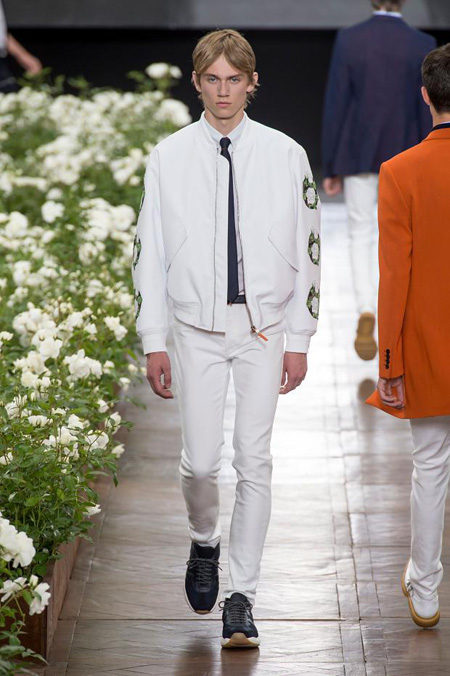 Photos: fashionising.com
Information: dior.com


Hits: 6590 | Leave a comment