Alexander McQueen Menswear Spring/Summer 2016 collection
Alexander McQueen's menswear collection this season explores the spirit of journeying and solitude. Drawn to what is unfathomable and remote, the sea acts as a powerful opposite to the land, and is a place where men can make themselves new. To create a strong sense of the world of water and naval adventure, McQueen has homed in on the image of sailors and wrestlers. The collection further explores the theme of adventure and tattoos as a male habit of mapping his body with identity.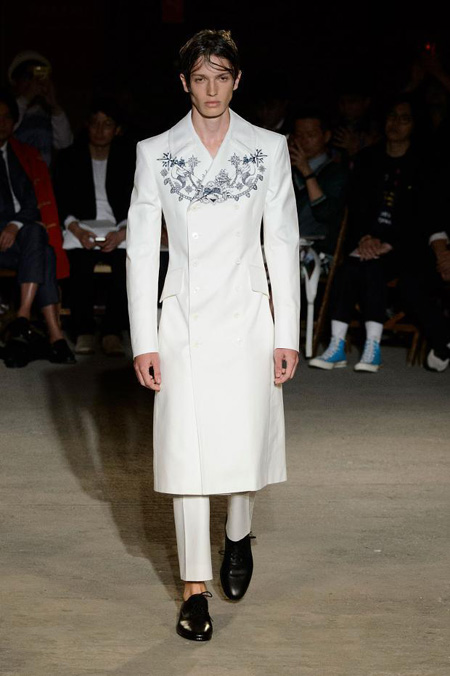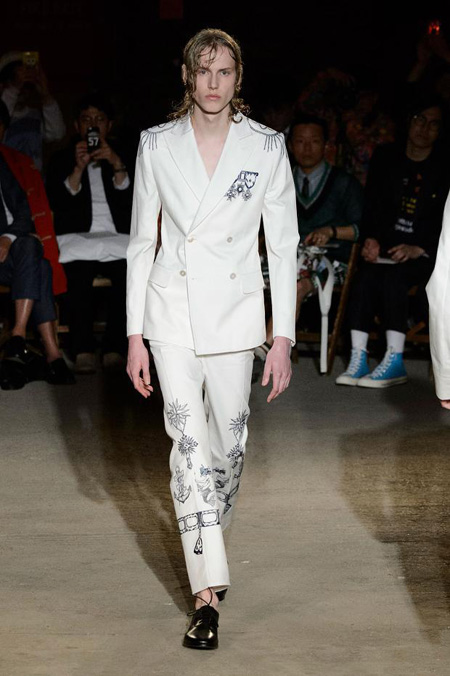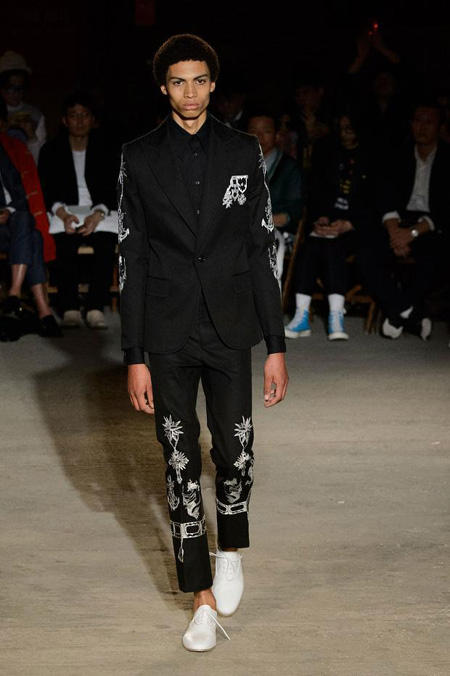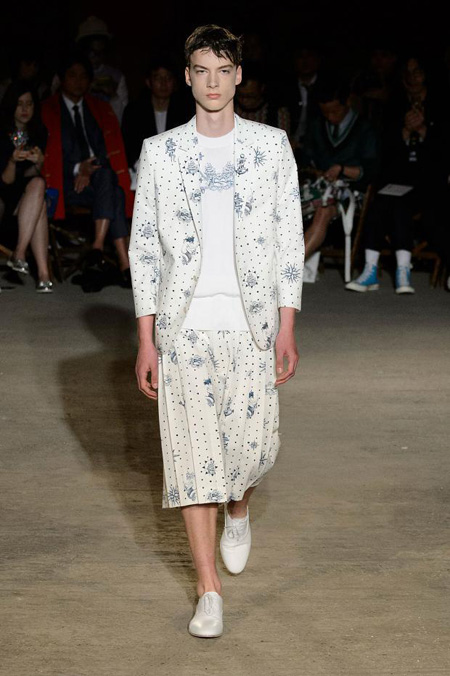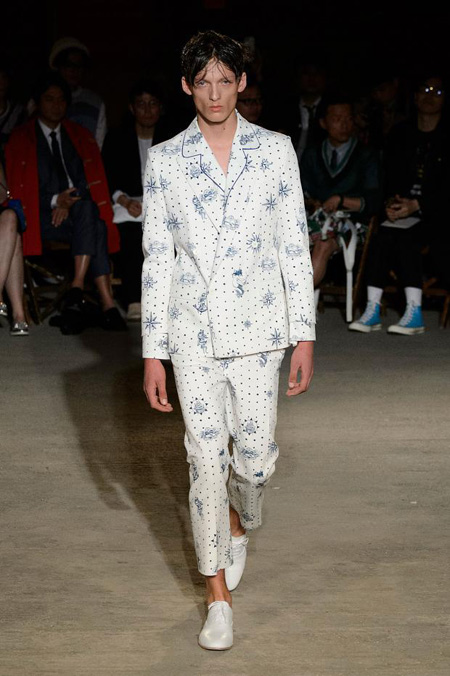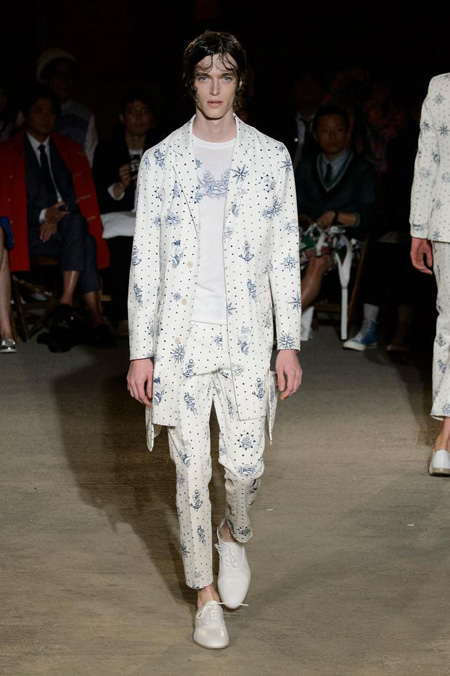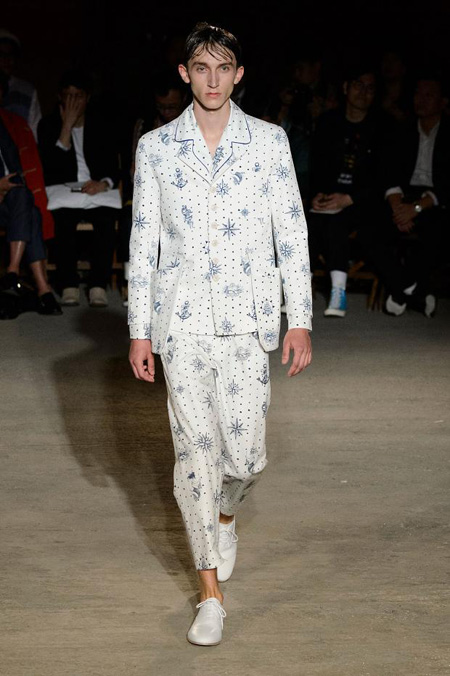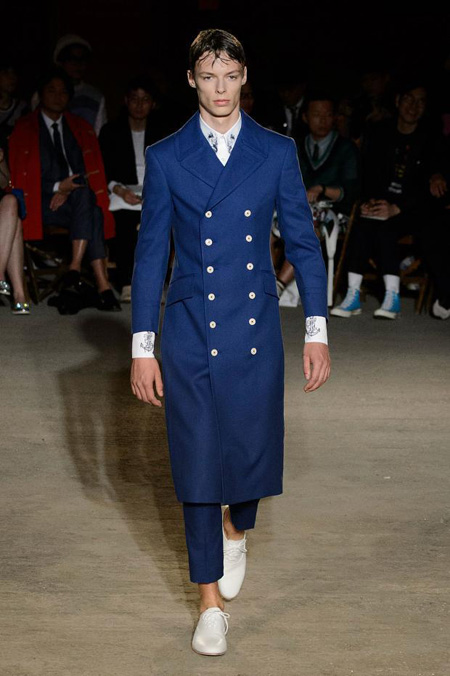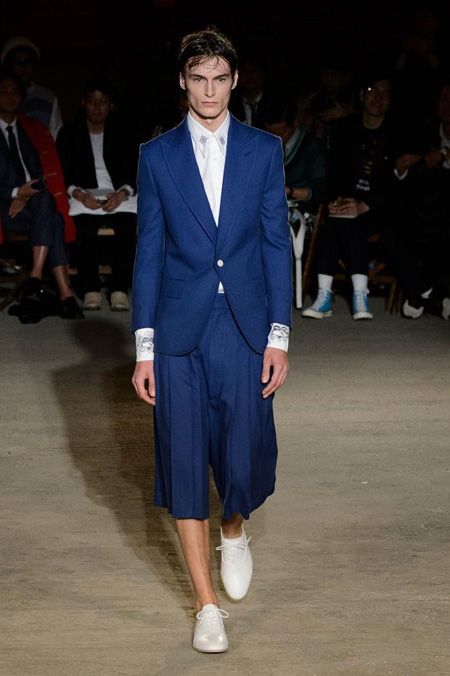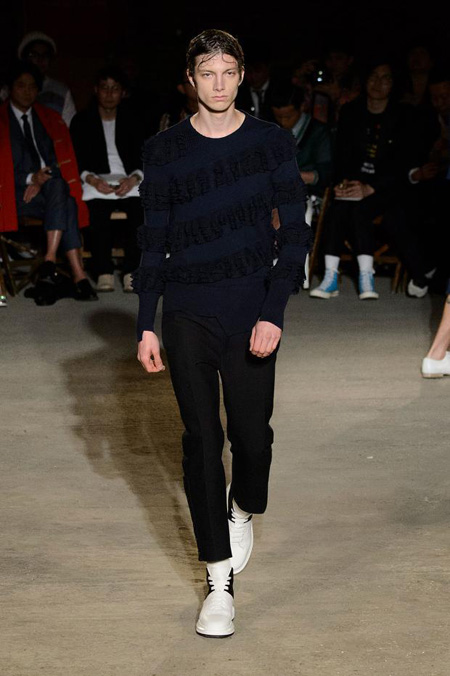 COLLECTION
Trousers are cropped at the ankle and offered either classic or in a kick back sailor style. The outerwear consists of oversize trench-coats and bombers. Single or double-breasted suit jackets as well as pea-coats have cropped sleeves to reveal the tattooed cuffs of a button down or a pyjama shirt. Wool barathea suit jackets have been given a raw edge canvased finishing along the lapels. Knitwear comes in distressed nautical stripes or bands of asymmetric ruffles. Shorts are triple pleated to give extra volume. There are also nautical inspired work-wear trousers and jackets with oversize patch pockets. Buttons are used as a design feature, visible on sleeves as well as trouser cuffs and large sail eyelets are used across a pea coat and a belt.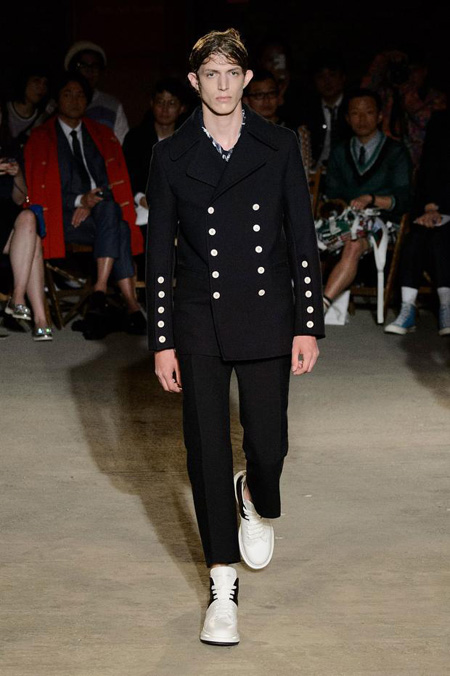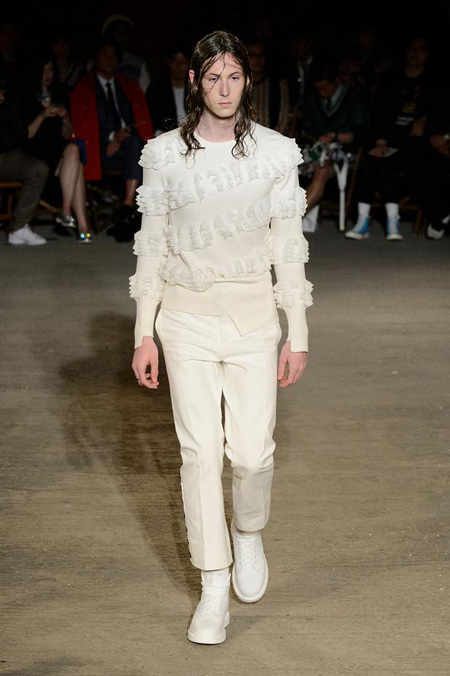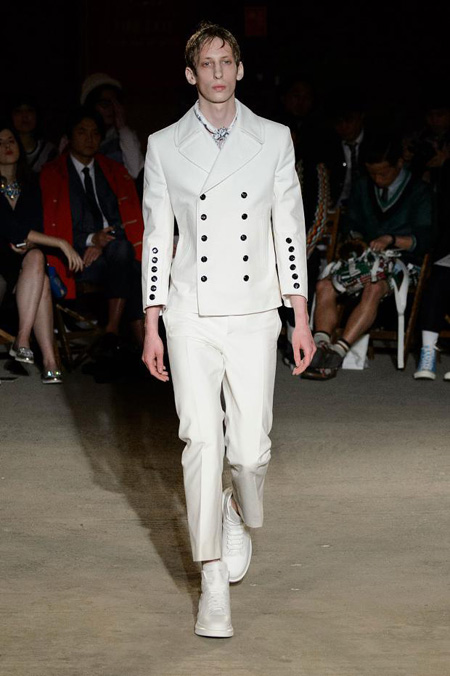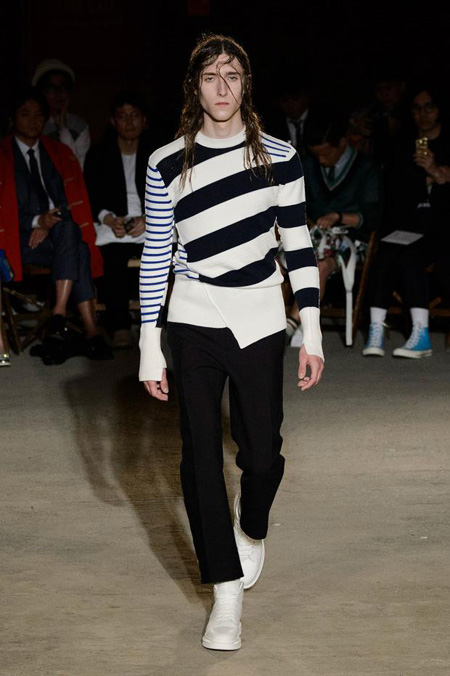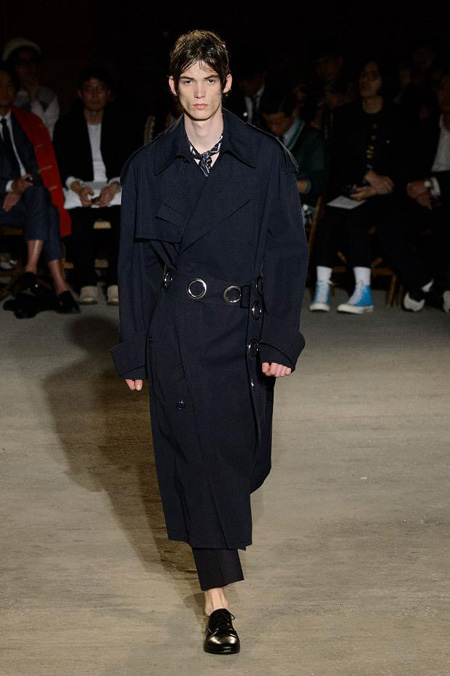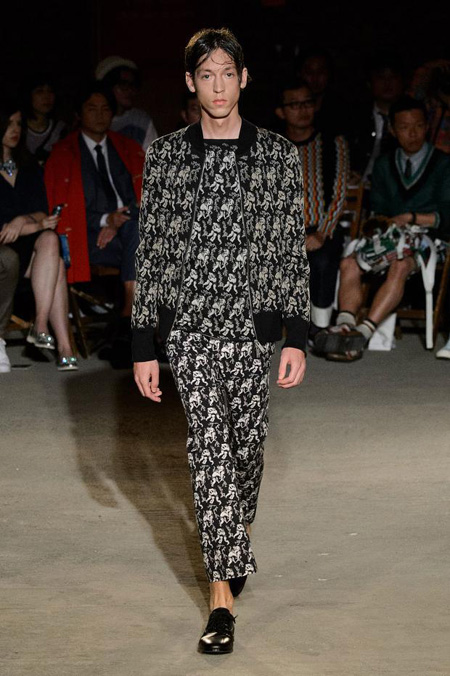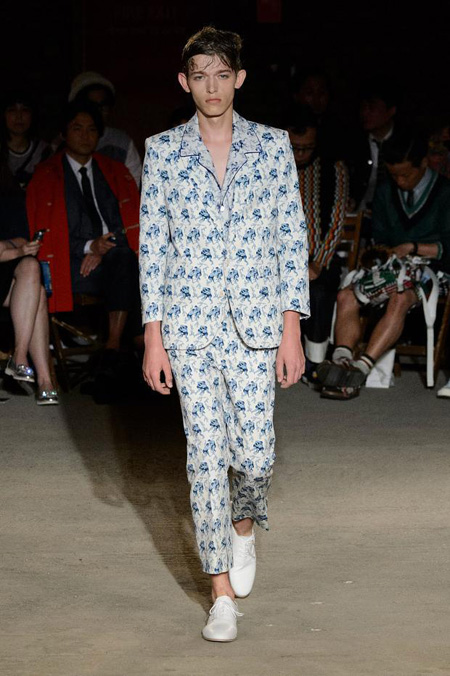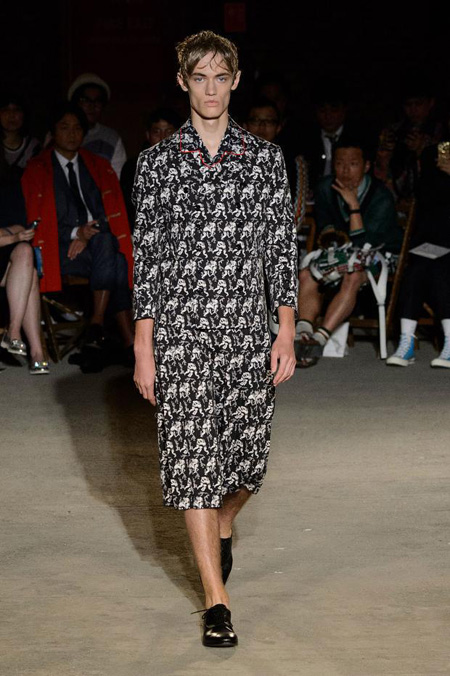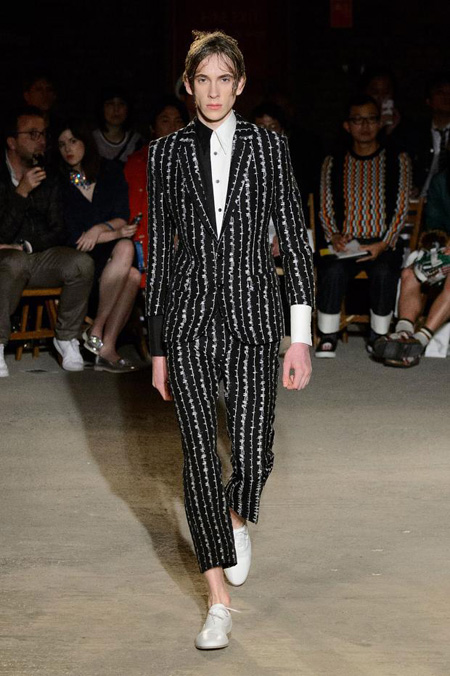 FABRICS, EMBROIDERIES AND PRINT
The collection features utilitarian fabrics that consist of cotton canvas, cotton gabardine, poplin, terry cloth and salt-washed denim. Tattoo motifs like anchors and mermaids are used as an allover print or embroidered across the chest or on cuffs and collars. There are fantastical prints and jacquards of wrestlers and sea monsters. Denims are made to look aged with an all-over mended stitching and a selection of suit jackets and coats are emblazoned with medal embroidery on the chest. There is also a fresh theme found in the existence of warships that use Dazzle Camouflage, popular during World War One, to confuse the enemy about speed and direction. Vorticist artists worked on painting the ships and some of the suiting in the collection are inspired by them.
COLOURS
Colours of the sea – white, blue, black and navy.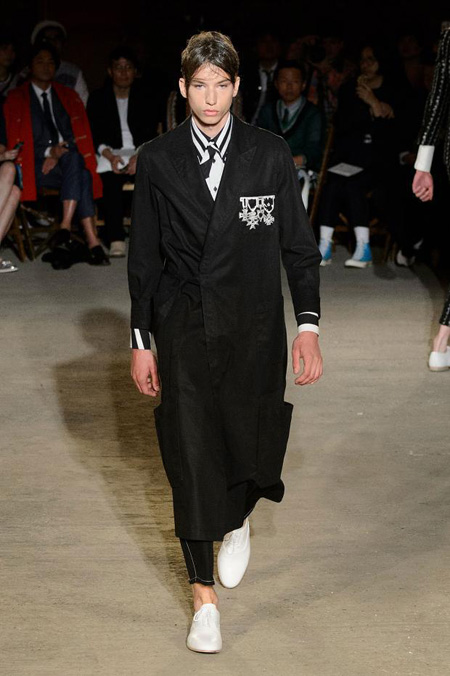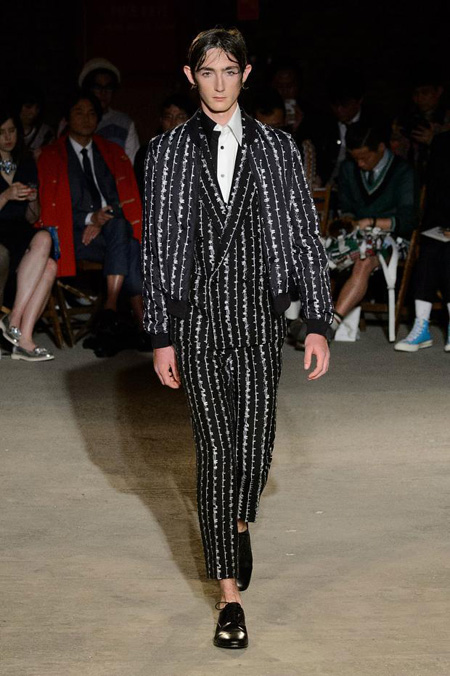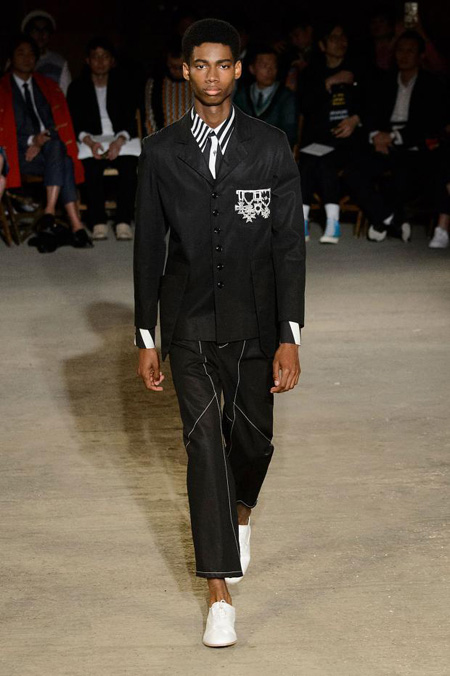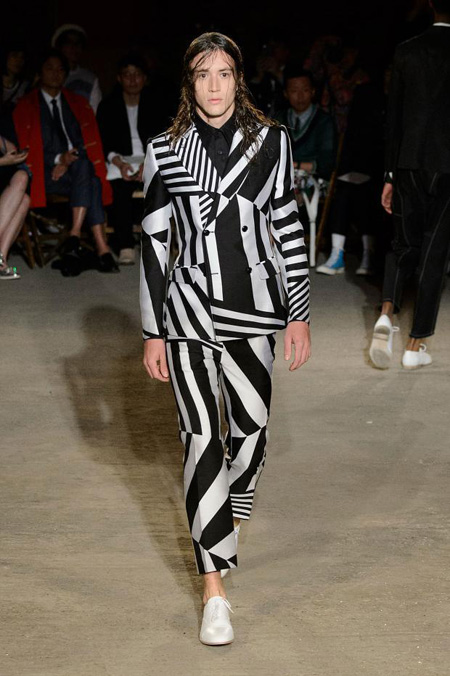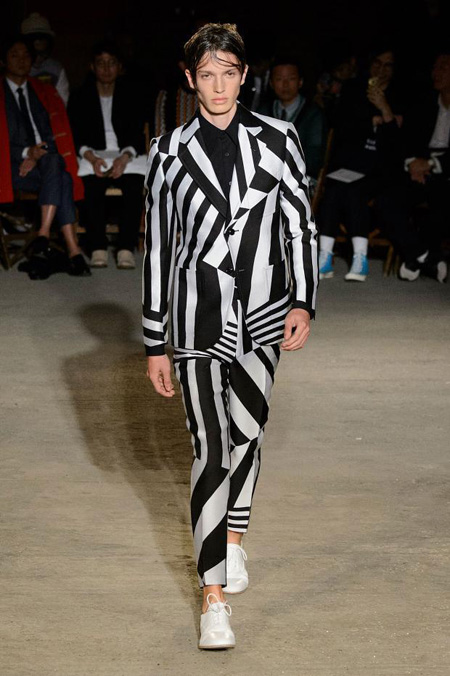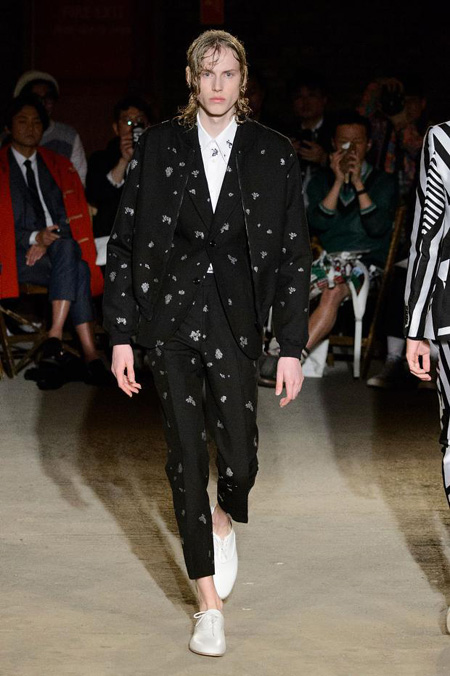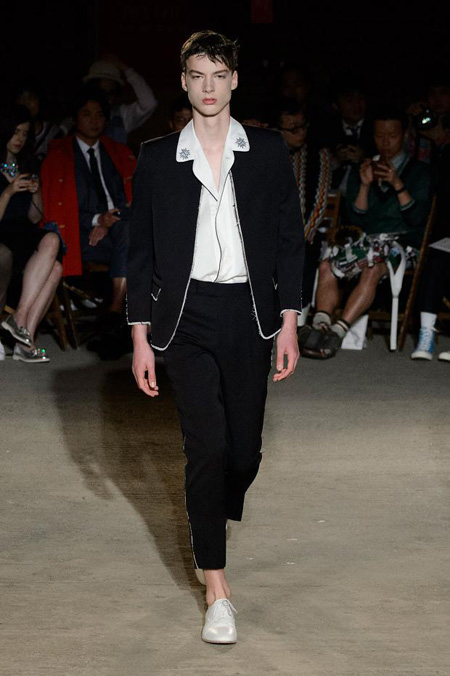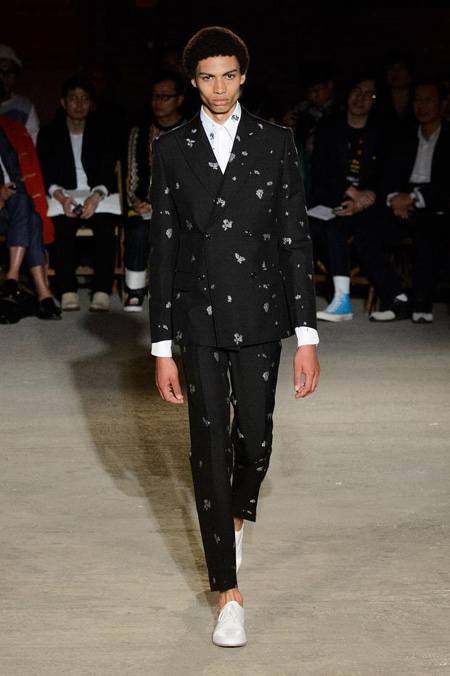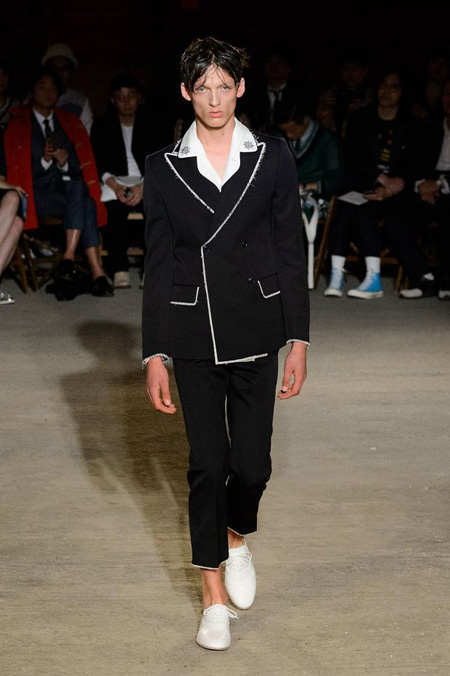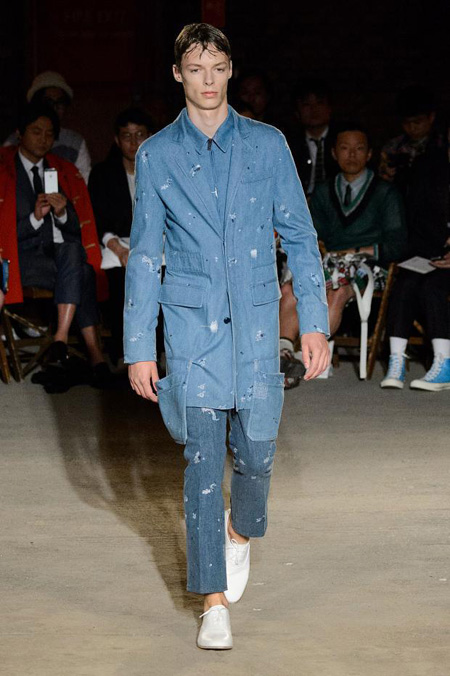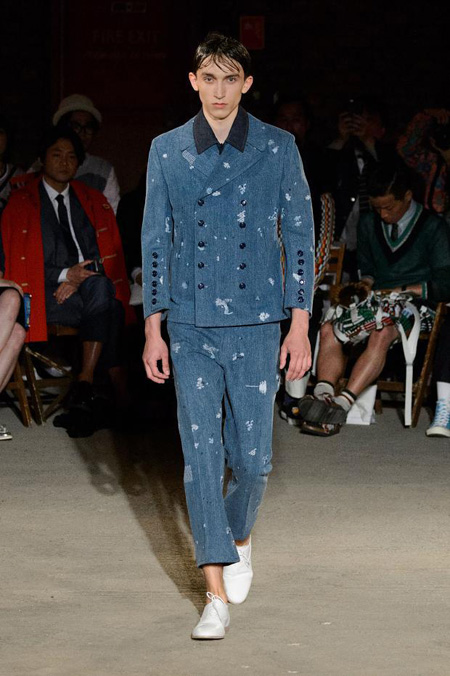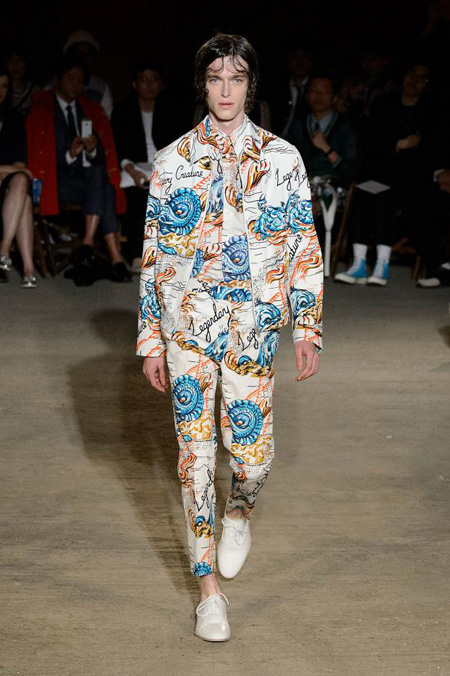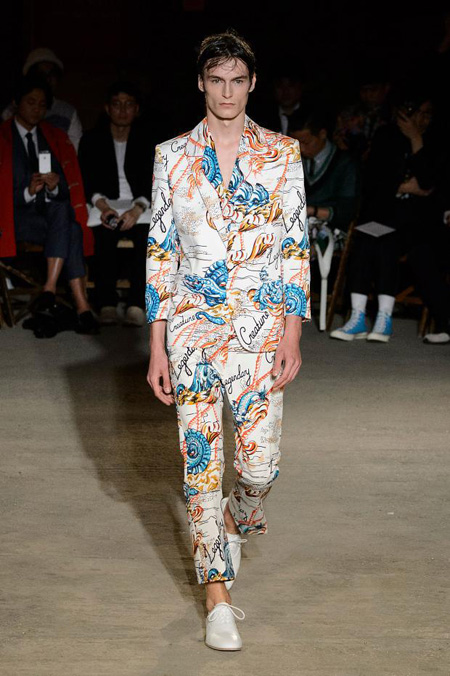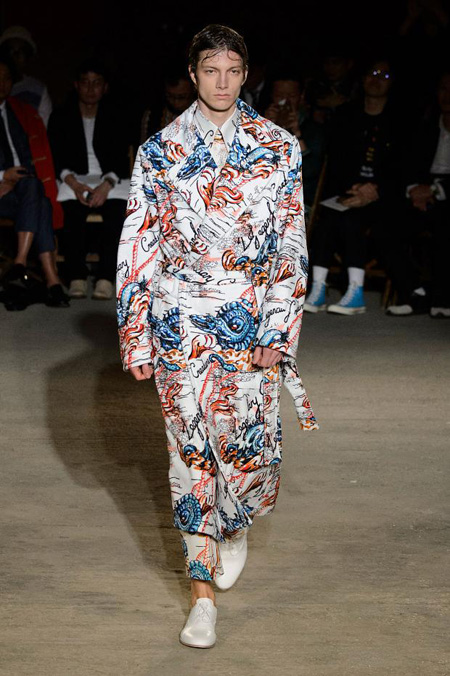 Photos: fashionising.com
Information: alexandermcqueen.com


Hits: 5709 | Leave a comment