Made-to-measure suits online from Tailor4less
If you want to buy a new suit or blazer, you should follow three simple rules:
- order a made-to-measure suit, not a ready to wear one - in this way you can expect a perfect fit
- select wool fabric as it is the best textile for all season men's suits
- try the online service of tailor4less
The third rule is of course not obligatory, but I will tell you why I recommend you their services.
Recently I ordered a blazer for my husband from tailor4less.com
The process to create a custom blazer on the site is very straightforward and offers an excellent customer experience.
I started by selecting the style of the blazer, the fit, the type of lapels, pockets and vents. Then I had to select the fabric and it is also optional to change the lining. There are some other options as well that you can change, like type of buttons, neck lining, etc. You can see the web site interface on the screenshots.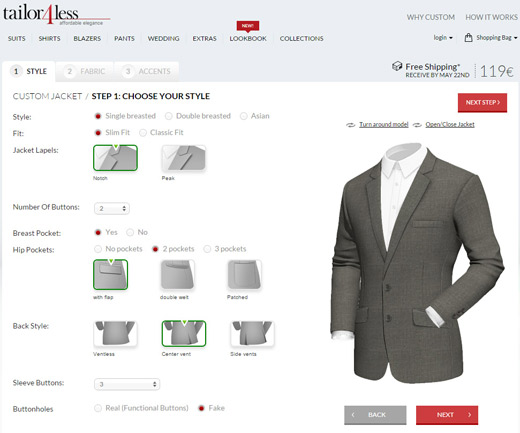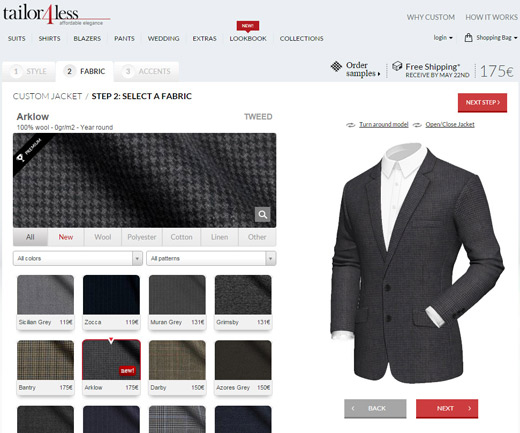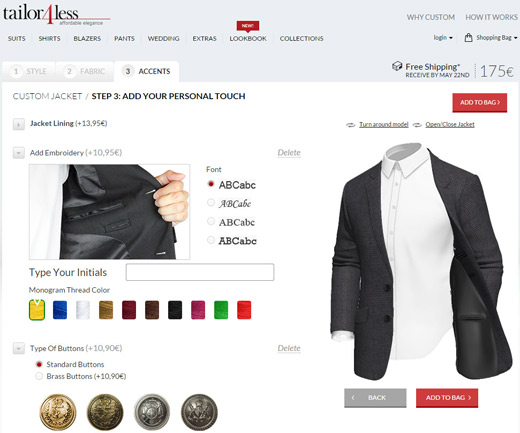 When you are ready with the customization of the model of the blazer, you need to add your measurements. This part is also well done and it is very well explained how to take your measurements. First you have to input height and weight and select your body type. Height can be added in cm or inches and weight - in kg or lb.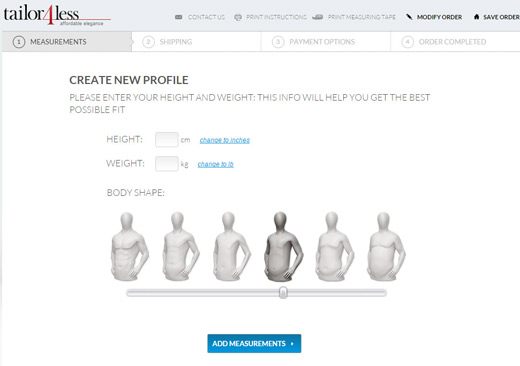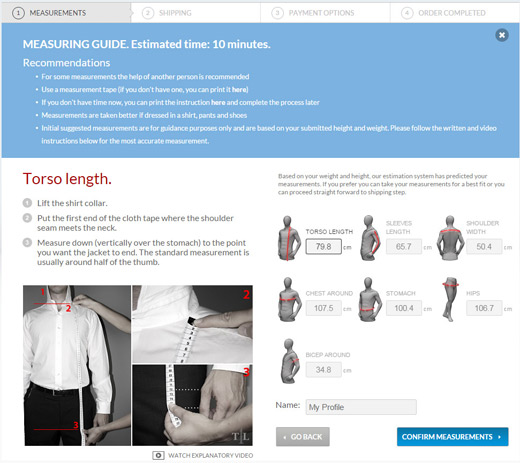 Based on the weight and height the site's estimation system predicts the measurements. But for best fit you should spend some time with the sewing meter. There are photos that explain how to measure your chest around, sleeves length, shoulder width, etc.
What was very interesting is that after my order I got an email from tailor4less site assistant to ask me to double check two of the measurements and one of them needed a correction. So, they really pay attention to everything.
In less than 3 weeks after the order was made we received the blazer with DHL. It has an embroidery of my husband's initials inside.
Everything was the way it was ordered. And the blazer fits like a glove...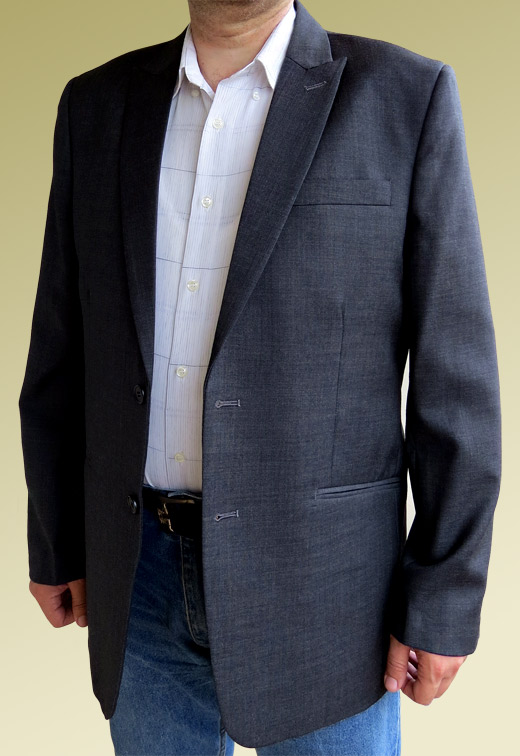 Hits: 11452 | Leave a comment