Fashion trends Fall/Winter 2015-2016 in textile and accessories at Milano Unica
You can't get a real impression about an event if you don't visit it. However I will try to present you the atmosphere and everything interesting happening at Milano Unica this year in several articles, so that you get a real impression of the trade fair and plan your visit for the next editions - on October 20–23 in Shanghai and on February 4-6, 2015 in Milan.
First of all, if you wonder which are the global top brands for fabrics and accessories, this is one of the places to find most of them. My advice is to put on your most comfortable shoes, because you will walk a lot. No kidding, there is a lot to see at the 19th edition of Milano Unica. The fair is huge and even though I am there almost 2 full days, I could not see everything. The Italian Textiles Trade Show is running until tomorrow, September 11 at Fieramilanocity, so hurry up. It is showcasing the Fall/Winter 2015-2016 textile collections and accessories with the participation of 410 exhibitors, of which 74 from other European countries.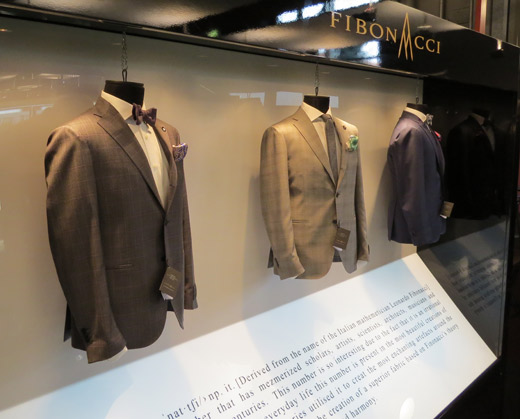 A special area is dedicated to 29 exhibitors selected by the Japanese organizers. In this space, Italian and European products are enriched by the finest examples of Japanese production: collections of complementary fabrics featuring the latest innovations in techno-sportswear.
Denim Italiano is a 'vertical factory' set up to showcase various 'denim-suitable' garments and accessories: items from a wardrobe specifically created for the project by a group of the 30 best makers - textile mills, clothing and accessory manufacturers, embroidery shops and laundries - that represent the great Italian denim chain.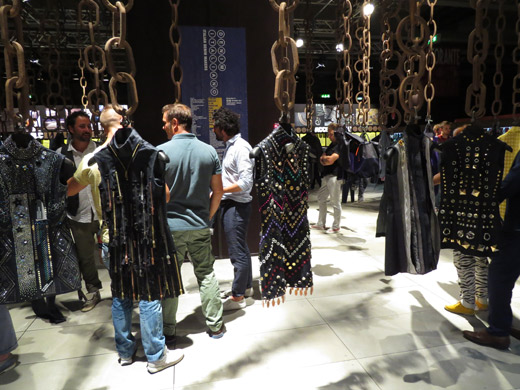 'At the international level we see greater attention being paid to the intrinsic quality of Italian textiles. The recent important acquisitions and also the new business models provide evidence of the fact that globally Made in Italy apparel and textile products are considered distinctive and a hallmark. Europe and Italy, both because they have implemented particularly stringent regulations aimed at protecting the quality of the environment and the products and also because they are in the forefront in the adoption of innovative production processes, have an unparalleled competitive advantage in this field, which needs to be safeguarded and enhanced, with the European institutions leading the way. There are businesses in our industry which have not just survived, but have grown increasingly successful in the world, acting as a point of reference for many others', said Silvio Albini, President of Milano Unica.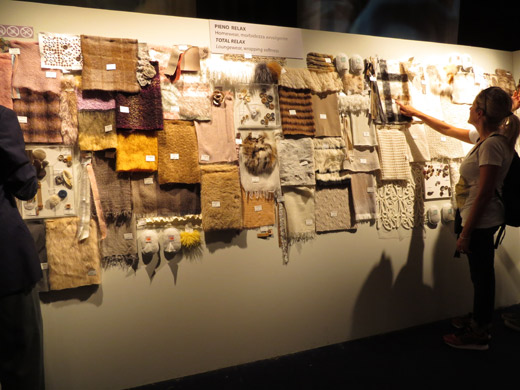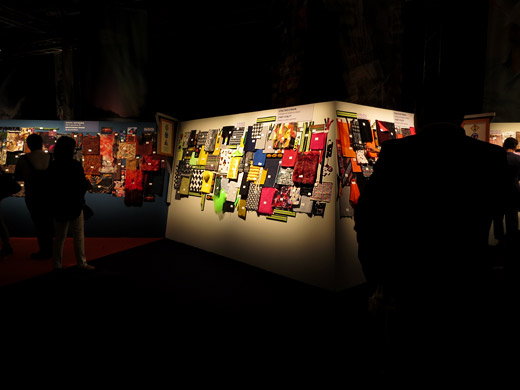 In our next publication I am going to give you a closer look to the fashion trends in the fabrics and accessories for F/W 2015-2016 and present you the top companies that I met, among which the menswear fabric brands Cerutti, Dormeuil, Vitale Barberis Canonico and many others. I will also present you the Wool Lab Autumn Winter 2015/16 by Woolmark company. You will be able to see some unique photos of fashion accessories, which amazed me also with the creativity in the design of their booths.

The international textile fair Milano Unica is the best place for fashion business until tomorrow. Don't miss it !


Author: Silvia Kabaivanova, reporting from the fashion capital Milano


Hits: 12209 | Leave a comment