Davide Rotondi: We are very close to all fashion brands, small and big
While writing about quality men's suits we decided also to reveal one of the secrets to quality men's suits - the jacket underpressing and offpressing.
We asked Davide Rotondi - the Representative of Rotondi Group SRL - to tell us more about their products in order to help young fashion designers and brands to learn more about the garment pressing.
Rotondi Group SRL is a company based in the outskirts of Milan, which produces hi-tech pressing equipment for men's and ladie's jackets, trousers, jeans and shirts.
Two advanced production plants of almost 7,000 square meters give an integrated manufacturing cycle from design to completion using the latest automatic cutters and robots.

- Your company has 50 years of experience. Do you think fashion business has changed a lot for that time?
- FASHION business has changed a lot, thousands of changes. Our society has totally changed so fashion is changing together. Production lots are much smaller since we're more narcissist so we like to dress different with our own style. Fabrics are much lighter to fit all seasons. Production time is much faster, ZARA has been a great teacher changing products in their shops every 3 weeks. Customers are more quality oriented but with strong market competition in price so factories must produce better quality with lower prices in order to be more efficient.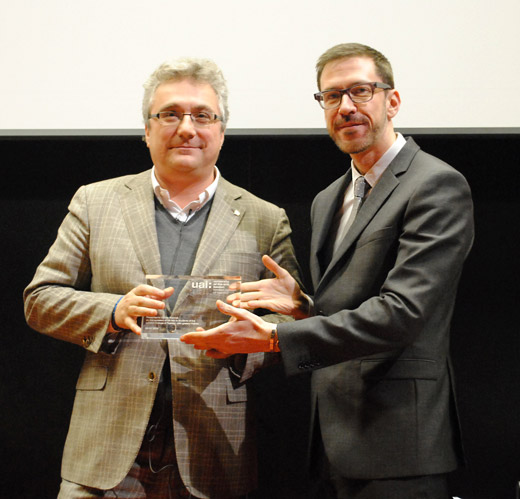 - Do you sell your equipment only to large factories or to small ateliers as well?
- We sell our equipment to small ateliers to very large factories.

- How many competitors do you have worldwide?
- We've roughly 10 competitors, some small, few big.

- What makes you different from your competitors?
- We like to say that our equipment is built with ITALIAN FASHION IN MIND. Italian factories are without any doubt the best ones in quality and we still have a local garment manufacturing industry - probably the only country in Western EU. We try to learn from them how to build a machine, which can press difficult or new fabrics, new design garments, etc.

- Do you present your equipment on trade fairs and exhibitions and on which?
- We do aprox 20 exhibitions per year, mostly in the new business developing countries.

- For which types of garments do you offer pressing equipment?
- Our range is complete, starting from menswear, ladies' wear, jeans, knitwear and shirt.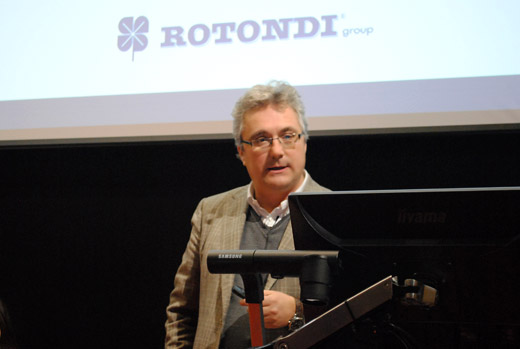 - How many different presses are needed for quality men's jackets underpressing and offpressing?
- It depends the quality level, unfortunately a jacket is not a jacket just because it has 1 collar and 2 sleeves. A medium quality jacket usually has a fast offpressing and a poor underpressing. A high quality jacket must be of real high quality, therefore with a complex undepressing and a well done offpressing. In terms of numbers, 20-25 presses for underpressing and 10-15 presses for offpressing.

- Do you think that men have become more demanding for quality garments?
- We are living in a long and deep crisis time so everybody would like to wear high quality garments but the times are difficult and people are reducing their expenses in garments a lot.

- Does your company support in any way young fashion designers and brands?
- Yes, we are very close to all fashion brands, small and big, so we've a continuous collaboration with 'old' or new fashion designers.

- Which fashion industry magazines and web sites do you read?
- Few magazine from Italy, Germany, Russia and Japan.


Photos from a conference at UAL (University of the Arts London),
Davide Rotondi personal archive


Hits: 9197 | Leave a comment