ZOOM - Euro-Mediterranean and Indian Ocean fashion sourcing
The 11th ZOOM fair takes place under the Première Vision Pluriel banner from 18 to 20 February 2014 at Paris - Nord Villepinte, Hall 2.

The show's integration within the group is now complete under the management of PV Manufacturing. Fashion professionals attending Expofil, Première Vision, Indigo, Modamont and le Cuir à Paris will also visit ZOOM to see its diverse range of high quality manufacturing solutions for their collections. ZOOM brings together manufacturing contractors, some highly specialised, who are continually developing new initiatives, techniques and solutions for men's, women's and children's apparel, leather & textile accessories, and household linen.

Mediterranean region (Eastern Europe, Turkey, North Africa), as well as a few highly responsive countries that have customs agreements with the European Union (Mauritius, for example), are all experienced in meeting top fashion brands' need for high quality products delivered to schedule.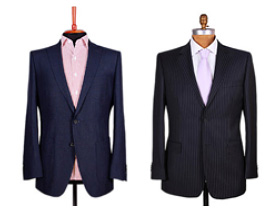 In February 2014, ZOOM hosts 129 exhibitors offering a wide range of services, with expanding offers from its flagship countries Morocco, Romania and Portugal, and a more modest contingency from Tunisia. Visitors will also find a more extensive Lithuanian offer, specialist solutions from Bulgaria and Turkey, while Hungary makes its debut at the show. France's exhibitors, though fewer in number, are particularly well geared to the needs of international
markets.

You can meet there the director of the Men's Fashion Cluster at booth 2D26. He is glad to present at the exhibition the Men's Style project to menswear fashion designers.


Hits: 4949 | Leave a comment