CLOTH project is organising a new ClusterXchange in France in October 2023
A new ClusterXchange (CXC) event will take place in France, from the 10th to the 13th of October during Pollutec fair in Lyon.
With a programme organised around the Pollutec fair, the clusterxchange will focus on sustainability and networking with international companies and clusters.
Pollutec Lyon fair is the reference meeting place for environmental professionals since 1978. It is also a platform for environmental solutions for industries, cities and territories, and a springboard for innovations and international development. With 11 exhibition areas, all sectors are covered by this international environmental show.  
Conferences will be held about water, energy, waste, fundings or innovation and more specific conferences on the textile industry will also take place such as: social change and environmental impact of textile industry, tailoring European economic sector (clothing, construction, agriculture, transport) to tomorrow's climate needs and textile recycling.
In addition to these conferences, companies stand visits, tailor made B2B meetings and interclustering meetings will be organised throughout the exchange to dynamize the emergence of partnerships between international companies.
The ClusterXchange mobility scheme programme aims to facilitate the exchanges of experiences and best practices among SMEs and clusters. This programme is open to different types of organizations: SMEs, clusters and scaling-up support organizations. European companies that are cluster members will be able to access a 450 €uro (lump sum) from the European CLOTH project.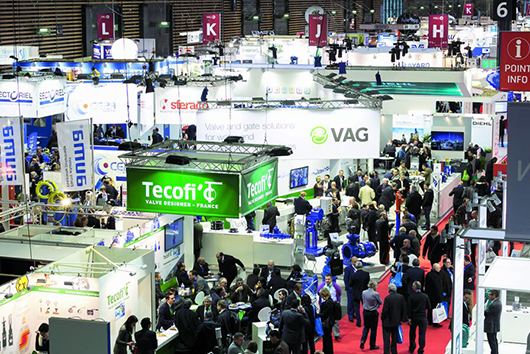 About CLOTH

CLOTH project – CLuster Alliance fOr the Transition to green and digital fasHion – is a new alliance aiming to create a favorable ecosystem of relevant stakeholders, from a cross-sectoral perspective, promoting a greener, smarter and more competitive and innovative European Fashion industry.

The CLOTH project is an integrated cross-sectoral partnership with 5 partners from 5 European countries (Spain, Bulgaria, Romania, Denmark and France) working on different value chains: Fashion and Textile, circular economy, creative industry and Digital.

The CLOTH project is funded by the European Innovation Council and SMEs Executive Agency (EISMEA), under the powers delegated by the European Commission, COSME programme, call COS-CLUSTER-2020-3-03 / COS-CLUSTER-2020-3-03-1 (European Cluster Excellence Programme with ClusterXchange scheme connecting ecosystems and cities).

For more information, visit our website: https://clothproject.eu/

To apply for the ClusterXchange visit you may contact Lucie Mathieu at lucie.mathieu@ea-ecoentreprises.com


Hits: 766 | Leave a comment