How to make Europe more sustainable and resilient
Today, the European DIGITAL SME Alliance organised its General Assembly setting out a new vision for Innovation Made in Europe. The event highlighted the crucial role of ICT small and medium enterprises (SMEs) in advancing Europe's digital and green transitions and tackling strategic challenges, such as resilience and the energy crisis.
During the event, four innovative SMEs and startups were announced as the best digital solutions by Hubert Gambs SME Envoy and Deputy Director-General at DG GROW, the European Commission. The companies were selected among those that took part in the Get Digital: Go Green & Be Resilient, a joint initiative by the European Commission DG GROW, DIGITAL SME, the Enterprise Europe Network, and the European Innovation Council and SMEs Executive Agency (EISMEA) to accelerate the uptake of innovative solutions that help the industry become increasingly energy independent and supply chain resilient.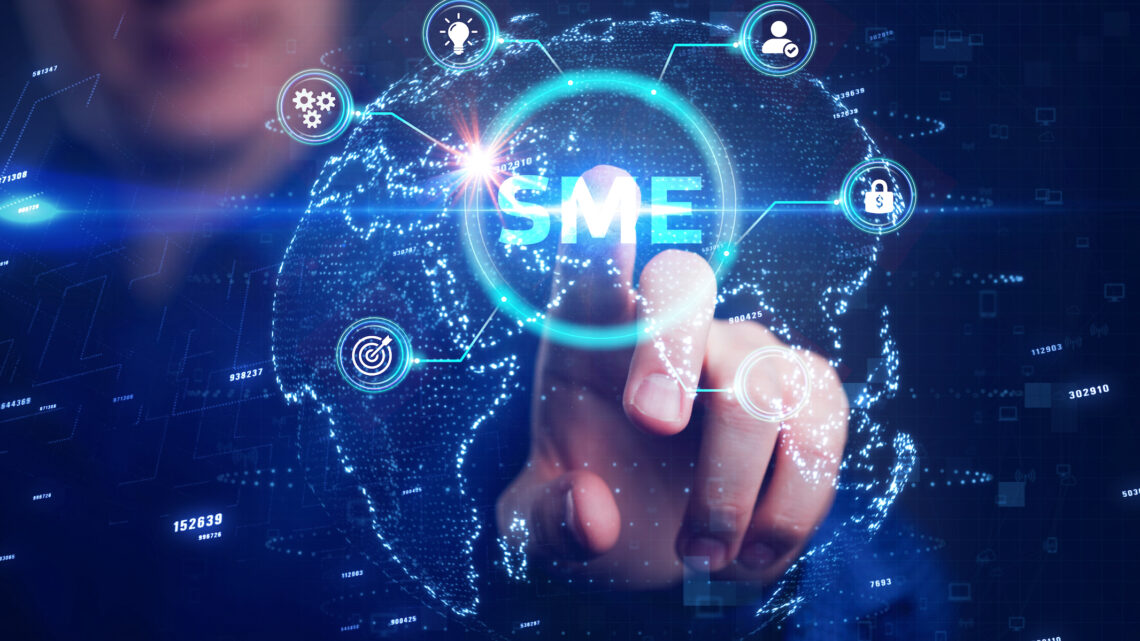 The four winning companies took the stage to present their digital solutions to tackle supply chain disruptions, to fight climate change and to improve efficiency and productivity of industrial sectors. The awards went to The Climate Choice for developing a software platform to collect climate-focused data from selected suppliers, to Eturnity for digitalising SMEs operating in the climate-tech sector via a renewable software cloud-based solution, to PoINT for promoting cost-effective and low-emission data storage solutions and to Dropslab for providing an Augmented Reality platform for the industrial and building sector.

The winning companies were selected by an independent jury made up of Sergio Balassone from EIT Digital, Minerva Elias Franquesa from the European Investment Fund, Anthony Viellevoije from StartGreen Capital, Francesco Matteucci from EISMEA, and Jan Palasinski who works with the European Innovation Council. The experts shortlisted 10 companies before selecting the ultimate winners. All 10 shortlisted companies will each benefit from a one-year free membership to the Digital Innovators Club provided by DIGITAL SME.

On behalf of the European Commission DG GROW, Deputy Director-General Gambs highlighted that "Digital solutions are not only useful to be competitive and provide better value to European customers. They are also key to making our economy greener and European businesses more resilient to future shocks."

More SMEs and scale-up companies had the chance to showcase their tech solutions to help achieve key EU and global public policy objectives. Nextcloud, Vedrai, Back Market and Linagora's digital applications are effective at reducing food waste, providing digitally sovereign cloud services and harnessing AI for SMEs. Such solutions developed and deployed by digital small and mid-sized innovators contribute to making the European digital economy more sustainable, resilient and digitally sovereign.

The event featured the European Green and Digital Coalition (EGDC), an initiative in collaboration with the European Commission's DG CNECT bringing together companies, especially SMEs, committed to shaping the green and digital transformation of the EU. The EGDC is led by ICT companies that are committed to maximising the sustainability effects of digitalisation. These innovative companies are contributing to the development of methodologies and tools to measure the net environmental impact of green digital technologies by joining forces with NGOs and relevant expert organizations.

"Circular economy cannot happen without sustainable SMEs in all industrial ecosystems. Incentives could be designed to reward the use of green digital solutions that have a positive effect on climate" said Ilias Iakovidis, Adviser for Digital Aspects of Green Transformation at DG CNECT.

Dr Oliver Grün, President of the European DIGITAL SME Alliance, stressed that "the initiatives and success stories presented during the event demonstrate that collaborations between the digital SMEs and European policy makers play a pivotal role in advancing innovation in Europe".

Leveraging on the unique position of digital SMEs as enablers in the industrial ecosystems can be a key lever to tackle the grand challenges of the 21st century, including the pressing issues of climate change, energy crisis and supply chain resilience. Building upon the successful experiences of Get Digital and the EGDC, the DIGITAL SME General Assembly demonstrated that a reinforced collaboration between the European Commission and digital SMEs is the way forward.


Hits: 7534 | Leave a comment