Wolven at the forefront of sustainability
Wolven: a community-based sustainable active and swimwear brand focused on creating multifunctional activewear made with OEKO-TEX certified Recycled P.E.T. fabric (RPET). Wolven is unrelenting in its mission to create high quality products that connect us to our environment. In 2021 alone, Wolven removed 38,264 pounds of trash from the ocean.
Here are just a few of the ways Wolven pushes the boundaries of ethically made sustainable fashion:
- Every order removes one pound of ocean-bound waste.
- At least 1% of annual sales are donated to environmental efforts each year.
- The Wolven Pre-Loved Circular resale program allows consumers to buy and sell their pre-loved Wolven sets to help counterbalance the 85% of discarded clothing that ends up in landfills or burned.
- Wolven invests in projects like landfill methane capture to offset its own annual carbon emissions.
- Additional projects include a Wind Energy Project and the Electric Vehicle Charger Project.
Be Global Fashion Network made an interview with CEO/founder Kiran Jade to discuss the importance of keeping Wolven at the forefront of sustainability that rivals the biggest brands.
Please, tell our readers more about yourself. What is your experience in the fashion business?
Growing up with a Hindu father and Muslim mother, inclusivity and South Asian culture was ingrained in me from a young age. Spending summers with my family in Pakistan, I fell in love with Eastern textiles - taking weekend classes at G-Street fabric is where I learned to sew my own clothes.
I founded Wolven to bring that Eastern aesthetic to Western activewear. I've witnessed firsthand the unethical conditions and waste the fashion industry creates, and wanted to create a brand that is extremely mindful of its impact on the planet, while also creating a vibrant, diverse community and celebrating people's differences. Other than being a full-time CEO, I am also a painter, spend my free time horse-back riding, and am pretty obsessed with all things astrology oriented. 
What makes your brand different from other sustainable brands?
The goal with Wolven is ultimately to challenge the status quo of boring, generic clothing and the harmful impacts of the fast fashion industry. We believe a sustainable wardrobe can be full of color and prints. Multifunctional pieces, like our Reversible Four-Way Top, are also at the core of our designs and sustainability mission. 
How do you convey your message about sustainability to consumers?
Much like how we view our clothes as a form of art, we love to communicate sustainability through creativity. Our 2022 Impact Report is one of my favorite examples of how we combine artistic design with activism. This year we also launched our Trash Talk blog series which highlights different sustainability topics in a way that makes environmentalism accessible and fun to learn about. 
Are ethical fashion and sustainability more important today? Do you think that industry professionals and consumers are becoming more demanding on these issues?
Absolutely. With the impacts of climate change becoming more apparent in our everyday lives, and with big fashion brands consistently being exposed for unethical and unsustainable practices, I believe consumers are more driven than ever to find small, sustainable businesses they can support and share with their friends.
Do you support any sustainable fashion initiatives?
Yes, we support the Fabric Act which promotes fair wages and workplace protections for the over 95,000 garment workers in the U.S. We also support global workplace protections, and our factory in China is certified through the Workplace Conditions Assessment.

We are a proud 1% for the Planet partner, and donate 1% of our revenue each year to different environmental and social justice organizations. Giveback initiatives are something we are very interested in doing more of in the future. 
Do you think that the model of two seasons a year is dying and new fashion trends emerge every week?
Unfortunately, yes. The fast fashion industry is notorious for pushing trends and overconsumption. With so many brands dropping products nonstop, it feels like you always need to compete with what's new and fresh. For us, we stand by our sustainability mission first, meaning we may launch less than our competitors. Instead, we aim to create core pieces that will last a lifetime. 
Who sets the fashion trends nowadays - fashion designers, brands, fabric producers or bloggers and influencers?
While social media and influencers have a massive impact on what people are buying these days — I believe good design will always come first. As a designer, I am focused on creating clothes that are made from sustainable fabrics without exploitation that also make you look good and stand out. When you create a product that is both beautiful and innovative, it makes it that much easier for influencers to share with their own communities.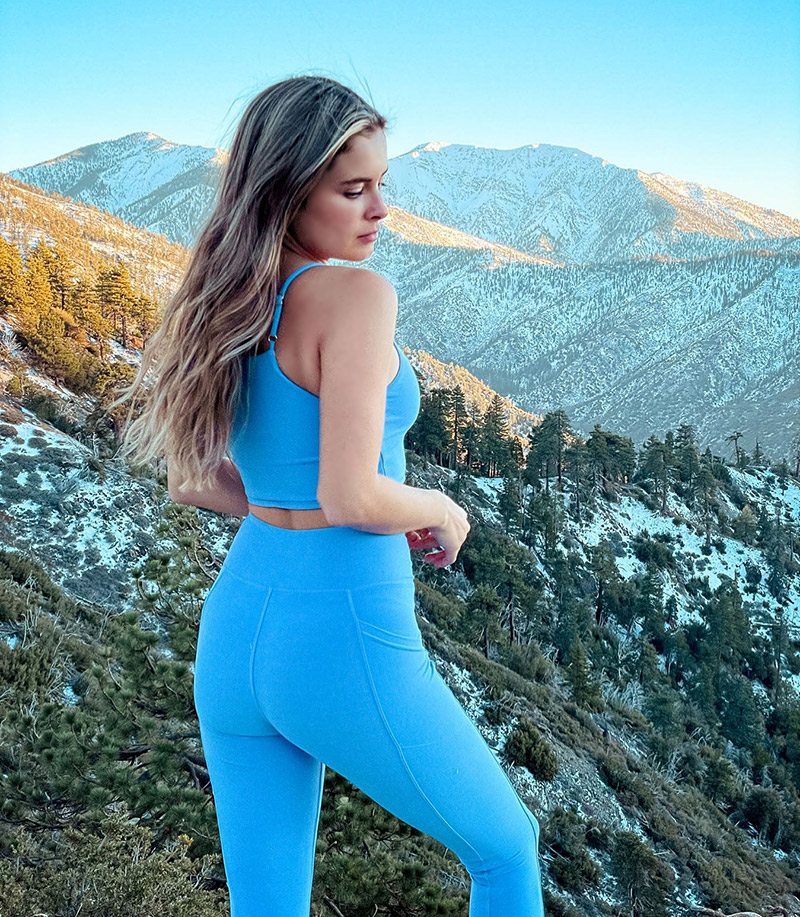 How can slow fashion brands adapt to the industry changes and the competition from fast fashion companies without compromising quality, sustainability and ethical issues?

It's important for La href="https://nixita.eu/"slow fashion brands to be at the forefront of industry changes. Promoting circularity, transparency, fair wages, and innovative sustainable fabrics as the newest "trends" consumers should stand behind. It's hard to change people's mindsets, so we just have to get creative about marketing these values and setting the new status quo — one way we do that is by promoting the benefits of multifunctional pieces and capsule wardrobes. 

What do you think is the future of fashion? How can fashion transform to be more sustainable? Isn't it more expensive to produce sustainable clothes?

When it comes to sustainable fashion, the cost of inaction is also high. From combating climate pollution to making sure garment workers are paid living wages. I do believe that accessibility is incredibly important when it comes to sustainable fashion - which is why I believe circular fashion can be a great solution. Our own Wolven Pre-Loved program allows consumers to buy and sell gently worn Wolven pieces at a discounted price. It also gives our community the chance to shop vintage prints that may have been discontinued, or brand direct styles.

Photos © Wolven


Hits: 5484 | Leave a comment