How to Look Like an Absolute Baller
With the proper accessories and guidance, anyone can look like a baller. A bit of class and elegance is all it takes to take on that sort of a look. Let us get you started if you too want to look like an absolute baller. We are going to skip all the fancy cars and lifestyle details for this article and focus just on your appearance.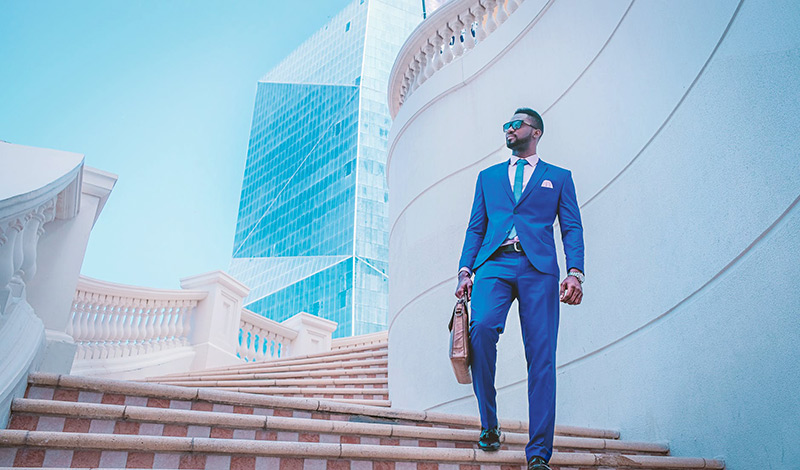 Dress Sharp
Anyone can pull off a fancy look. It takes very little effort to do so. However, not everyone can dress sharp, especially in formal attire. And that is where you have to work on for that baller look.
A sharp and formal look calls for a stylish and classy suit. You can get yours from stores like Macy's, Nordstrom, Hugo Boss, and so on. You can expect suit set prices to be anything from 120 dollars, all the way up to a thousand dollars. 
Prices will continue to climb as you go through more expensive brands. Ideally, you should have a budget of at least $500-$800. That is more than enough to find you the perfect suit. Add another $30-$50, and you can also find yourself a nice tie to go along your suit. 
As for styling options, you would be better off with a slim or classic fit for your suit. They are stylish, but also comparatively cheaper. Other styling options include the peak lapel, unstructured blazer, and patch pocket blazer. In case you want to take it up a notch, go for a double-breasted suit.
Tell the Time in Style
The baller look is incomplete without a nice watch. While gold-plated watches with expensive diamonds or stones are always interesting to look at, try to avoid them. They are quite flashy, but you want something a bit more subtle while being elegant at the same time.
Watches from luxury brands like Omega, Hublot, Rolex, and TAG Heuer will cost you a minimum of $2,000-$5,000. You can go all the way up to a few thousand dollars to even a million if you have the money. However, let us not go that far. For a comparatively lower price range, you can opt for brands like Fossil, Seiko, Casio, Guess, etc. Watches from these brands will cost you as low as a hundred dollars. Spending around $500-$700, you can find a good quality watch that is also stylish and elegant.
Nothing Wrong with a Bit of Jewelry
A diamond ring will be the perfect addition to complement your baller look. You could opt for plain diamonds as well as colored ones, depending on your choice. Nothing can go wrong when it comes to diamond rings or ornaments, so you do not have to worry about their cut, style, or appearance.
Compared to some of the other clothing products and accessories on this list, diamonds are not that expensive. Leibish, a leading supplier of colored and colorless diamonds, can get you started with your choice of diamonds for as low as $600. Leibish diamonds are some of the finest on the market. Not only do you get to choose a stone of your preferred cut and style, but there are plenty of colored options to explore as well.
Once you choose a diamond, you can then decide whether you want to put it on a ring, or maybe a bracelet. Leibish has you covered in that department as well. Apart from choosing just the stone, you can directly buy rings, bracelets, or necklaces with diamonds fitted on them. 
Use Leather Goods Wherever Possible
Start with a leather wallet, and then a leather bag for your office documents or laptop. Later on, you can look into other items that will look great with a bit of leather. Real leather can be quite expensive at times. You should look at spending around $300-$500 when it comes to purchasing leather goods. Do not, however, be surprised if the prices go beyond that range.

While buying, you should be on the lookout for fake leather goods. The best way to avoid them is by buying your desired products from authentic brands and stores only.

Once you ensure all these details, you can finally pull off that baller look. And not only will you look like an absolute baller, but you will feel like one as well if you manage to do it right.


Hits: 11206 | Leave a comment