Men's Boots - A Guide to Choose Correctly
The most serious matter for men regarding fashion is choosing the right kind of shoes. Gone are the days when shoes were only worn for their functional properties. Today they also need to look awesome and complement the outfit. Men's boots are one of the trendy shoes that are suitable for winters. It can be difficult to decide on how to wear them according to your outfit. So here are some tips on how to wear boots.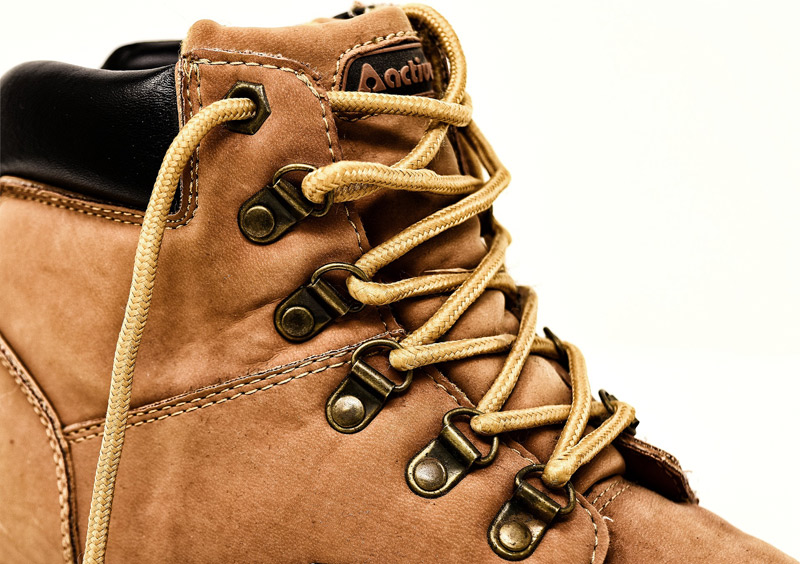 How to choose boots?
Boots keep your foot warm and provide ankle support. This makes them a popular choice for men during the cold weather.  And why not? They are easy to wear, comfortable, warm, and most importantly, stylish. So why not buy mens boots online? But before that, it is important to know which boots are suitable for the occasion and your outfit.
How do you know the formality of boots?
Whether you're aiming for a casual or formal look, understanding the formality of boots is essential for achieving a stylish and suitable appearance, and a reliable guide can help you find the best men's boots that align with your specific fashion preferences and needs. So what kind of boots is formal, you may ask?
Boot's quality and material affect its formality. Premium leather looks formal, while suede is more casual. Similarly, the design of the boot also determines its outlook. Sleek and streamlined designs like that of Chelsea boots look formal, while thick soles and embellishments like that in brogue boots make the boot more casual. Moreover, the dark-colored boots are more formal as compared to light-colored ones.
Formal boots
It is quite difficult to pair boots with a suit. The best way to pair boots with your suit is to choose the most polished, sleek, and streamlined boot design. Classic boots made from leather and high-quality workmanship look formal and stylish. Chelsea boots have a thin sole with elastic side panels. Having no embellishment, these boots are made of smooth leather and dark colors. You are thus making them the ideal option.
Business casual wear boots
You can show some personal style in your workplace by going for boots that are versatile, like Beatle boots, which look like Chelsea boots but with zippers are a good option. Similarly, derby or Blucher boots are a popular style with their tall lacing and open throat, which you can wear at the office. They look good with jeans as well as pants. Other brogue boots can also be worn with three-piece suits.
Casual wear boots
Boots are versatile and can also go with your casual look. Lighter tones like tan, white, brown go well with jeans and give you a cool casual look. Boots that have thick soles and different textures like suede boots can be easily incorporated into your casual wardrobe. Desert boots, chukka boots, and other sports style boots are best for casual wear.

So now that you know which boot is best where you can easily wear boots all winter. Make your outfits stylish and trendy with men's boots.


Hits: 5909 | Leave a comment