h+h cologne is planning a purely digital event for 2021
First registrations for the digital format "h+h cologne @home" are already received as the physical event is not possible due to the pandemic situation. Preparations for the new digital event platform are already in full swing.

Take something existing, change and enhance it and turn it into something totally new: h+h cologne has picked up on this creative basic idea and will be treading new, creative paths next year by staging the international trade fair for creative handicraft & hobby supplies as a purely digital trade fair. Since a promising, international physical event is still not possible in March due to the pandemic situation, Koelnmesse is planning an online version of the international trade fair for creative handicraft & hobby supplies via its digital event platform. Under the title "h+h cologne @home", the handicraft industry is to be given the opportunity to demonstrate its creative diversity online from 26 to 28 March 2021. The next physical edition of h+h cologne will then be staged in Cologne from 18 to 20 March 2022.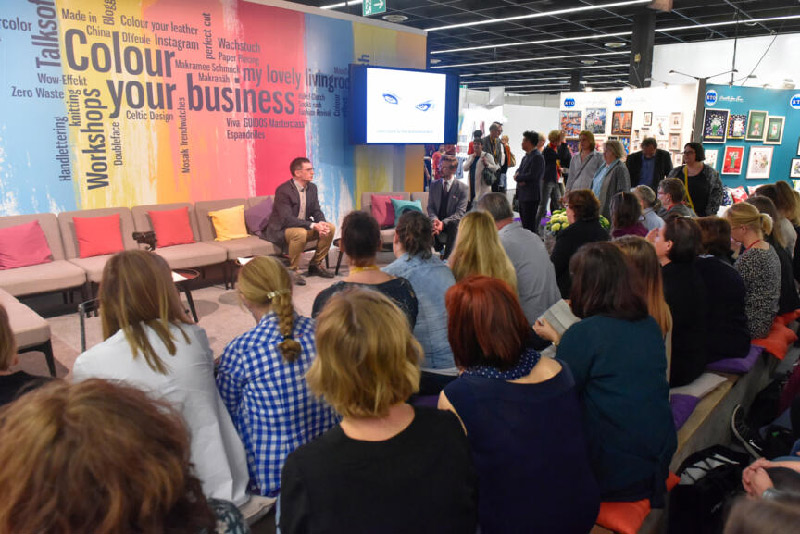 Up until a few days ago, Koelnmesse, the Initiative Handarbeit e.V. and important companies from the industry were still optimistic that they would be able to successfully stage h+h cologne 2021 at the Cologne location. Ultimately, however, the developments of the pandemic with ever-increasing infection figures and great uncertainty regarding longer-term travel restrictions have reduced the chances of staging a successful trade fair on-site. The trade fair that was postponed until March 2021 is thus being cancelled completely and is to be staged online instead.

Into the future with a well devised digital concept
"Of course, we deeply regret having to take the decision not to stage an event on-site. However, we have intensively used the past months to offer our customers a new and extensive, digital marketplace in the scope of h+h cologne @home, which will enable us to successfully carry h+h cologne into the future," stated Catja Caspary, Vice President of Koelnmesse.

The platform enables the industry to optimally present itself online
Hedi Ehlen, Executive Director of the Initiative Handarbeit, also regrets the current developments, is however impressed by the planned, digital trade fair format: "We would have welcomed being able to stage a physical version of h+h cologne, however with regards to the current COVID-19 developments, we support the decision not to conduct the event as a physical trade fair. Which is why we are all the more glad about the digital solution. It is a thoroughly future-looking concept and offers our industry an ideal basis for establishing contacts, generating business and optimally presenting one's company online to the international trade.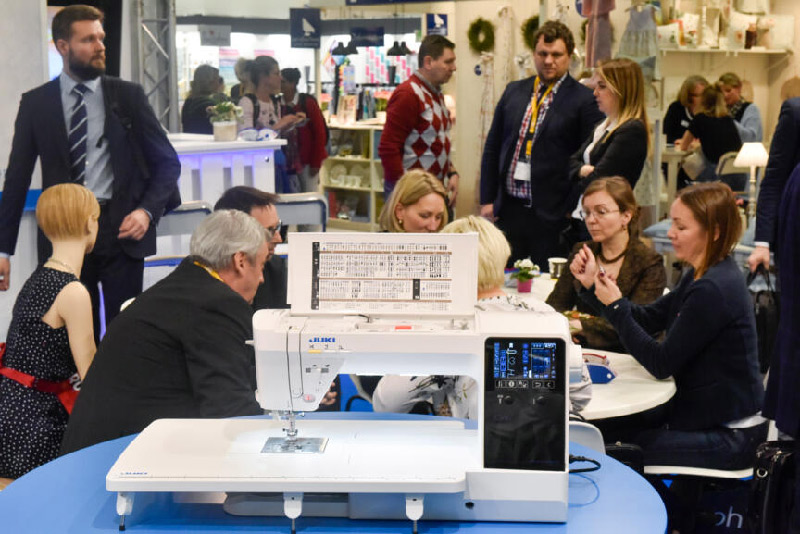 The planned, new business platform will allow the industry to present its products and services in a target manner thanks to newly developed formats and creative online solutions. Furthermore, it offers all the advantages of a digital trade fair: One can meet up here and network with important decision-makers, get to know the latest trends and attain digital exposure. The planning of the new, digital trade fair format is already in full progress.

Already just after the announcement of the planned, new trade fair format, renowned industry players such as Addi by Selter, Amann Mettler, Belousek, burda create!, frechverlag, Gütermann, Lana Grossa, Prym and Swafing were impressed by the new concept and spontaneously confirmed their participation in the digital format. Over the coming weeks the trade fair team will present the digital platform to all companies in detail and support the exhibitors of h+h cologne @home in achieving an optimal presentation format. Parallel to this, the concept of the event offers of h+h cologne such as "my lovely livingroom" will be revised and adapted in line with the digital platform so that they fit in with the overall offer perfectly and thus also provide the "digital" trade fair visitors of h+h cologne @home with special added value. The trade fair will announce shortly what the exhibitors and visitors can look forward to in detail when paying an online visit to h+h cologne @home.


Hits: 5715 | Leave a comment