Responding to Fashion Market Changes With On-Demand Technology
Fashion On Demand by Lectra gives manufacturer a competitive edge
According to Lectra, 27 percent of all brands already offer customized products. An increase of 16 percent in one year. Now the coronavirus pandemic is fueling the growth of online shopping and digitalization. Manufacturer that are first to take action in choosing automation and Industry 4.0 solutions such as Lectra's Fashion on Demand will win the full potential that the transformation of the fashion value chain and the trend of nearshoring has to offer.
The transformation of the fashion industry presents manufacturers with a whole host of challenges. Consumer behavior has fundamentally changed, and fashion brands are expected to offer their customers greater diversity and customization. Fashion houses are under pressure to deliver more styles and collections at competitive prices, all against the backdrop of rising sourcing and production costs. These developments are having a direct impact on fashion manufacturers as they have to tackle changes in their customer workflows in a move to remain viable business partners long into the future.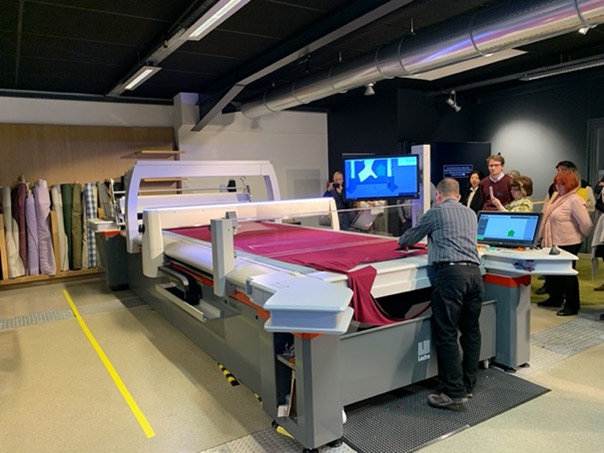 The market requires fashion brands and therefore their manufacturers to bring products to market faster and in smaller quantities in order to meet consumer demands for individual and sustainable fashion. And the need for agility is boosting nearshoring and regional supply-chain development, leading to at-scale and highly capable apparel-manufacturing clusters to emerge more quickly in nearshore markets, for example, in Eastern Europe. Short product development calendars and sourcing of small batch sizes are key here. The on-demand model, by bringing businesses closer to the consumer, is a new way to do so.
Fashion On Demand for made-to-measure and customization
As personalization is set to become the new paradigm across all industries, the technology partner Lectra introduced a pioneering end-to-end solution: Fashion On Demand. Fashion on Demand by Lectra is enabling brands and manufacturers to produce on demand for the first time ever with an end-to-end offer that automates the entire personalization process from product development to final cutting stages. From placing an order through to customization, nesting (laying out patterns with minimal waste) and cutting, the innovative system breaks down the barriers of the current supply chain to unlock the full potential of personalization. For brands or manufacturers already producing Made-to-Measure or Made-to-Order or manufacturers who aim to become a partner in the field of small series.
Fashion On Demand is available as two packages: made-to-measure and customization. The 'Made-to-Measure' package is responsible for pattern matching and perfect fit and 'Customization' to change product features such as colors, embroidery or the choice of an asymmetric sleeve length.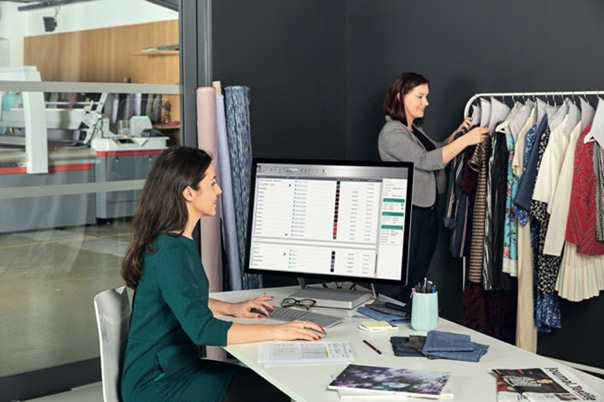 Small series at ready-to-wear speed
Fashion On Demand comprises Lectra's Digital Cutting Platform and single-ply fabric cutting solution Virga. It's a turnkey solution that automates on-demand production right from order reception to cut piece. This disruptive offer gives fashion companies a 360°-view of the entire on-demand process from small series to one-off production runs.
So, they are faster, more agile and efficient in handling everything from small series, last-minute orders, to custom and made-to-measure garments.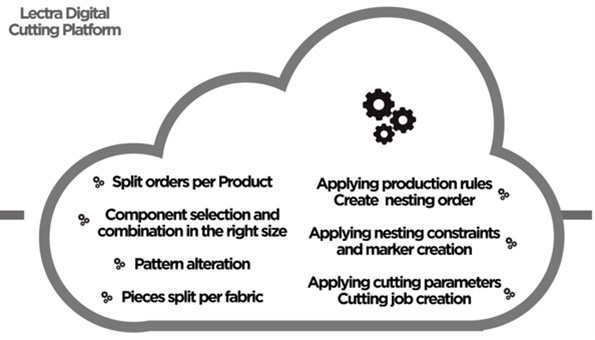 Lectras Digital Cutting Platform is a cloud-based data hub that connects the IT system and the cutting room, ensuring efficient planning, cutting and optimization processes. The Platform manages data (on products, materials and orders), connectors (to ERP systems, MIS, CRM systems) and business applications. Thanks to information stored in the Material Manager, Product Manager and System Manager applications, the Lectra Digital Cutting Platform automatically processes customer orders and generates cutting jobs with all the information necessary for cutting (material and marker constraints, cutting parameters, grouping rules, offloading addresses, and cutting line assignments). The Order Manager application helps manage and monitor the daily operations of the cutting room.
Twelve minutes – two people – three tailor-made shirts
Smart and connected to the Lectra Digital Cutting Platform is Virga, a high-performance cutting line designed for data-sharing and maximum throughput from loading to offloading with minimal manual interventions. For companies cutting motif fabric, Virga M-Series incorporates high-definition vision system and next-generation algorithms for speedy, automated motif management and cutting. The P-Series was developed for cutting plain fabrics. Both Virga configurations ensure reduced cycle time, increased flexibility and cost-effectiveness.
Let's take an example customer who buys three personalized shirts: In the catalogue, the customer has a choice of different models, customizable components, fabrics and possible modification options. They use these to personalize their shirts - everything can be put together individually. The order is then placed, and the ERP system sends the data directly to the Digital Cutting Platform, where the cutting order is sent within five minutes and validated with a single click, to be cut directly on the Virga cutting machine. A single pattern for all three shirts is produced and cut in one process within seven minutes. "With Fashion on Demand, this results in a production time of twelve minutes with two people to produce the three tailor-made shirts. In comparison, the conventional production for the identical three shirts takes two hours and 45 minutes and involves five people," explains Amanda Prudhon, Lectra International Advanced Technology Center Director.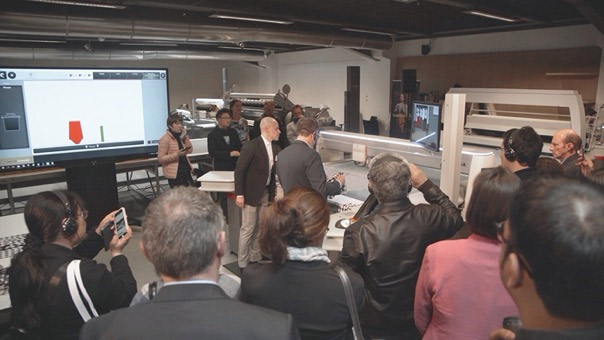 Transformation of the fashion value chain
Working with Fashion on Demand, companies spend less time managing multiple workflows and more time creating the range of clothes the customers are looking for. This enables small series, customization and made-to-measure garments production at ready-to-wear speed, scalable thanks to automation.
The current collection production cycles of the fashion industry no longer correspond to the actual demand. A process change to on-demand production is necessary, which rebuilds the entire process from material receipt to batch sizes. This is the only way for fashion companies to meet the changing customer demands for more individualization, the market needs for smaller quantities and sustainability requirements in the future. By shortening the distance between themselves and their suppliers and customers – the key value of the on-demand model – fashion businesses can also generate environmental and social value.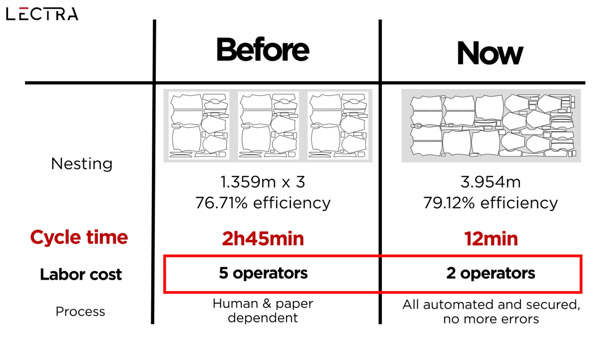 Hits: 9593 | Leave a comment