Pitti Connect - the digital platform that will host the Pitti summer fairs starts on 16 July
16 July 2020 is the official release of the new Pitti Immagine website and debut of PITTI CONNECT - the digital platform that will host the Pitti summer fairs until October 9 - Pitti Uomo 98, Pitti Bimbo 91 and Pitti Filati 87.
Expect three months of events, special projects, conversations, fashion feeds and new scenarios, announced the organizers of the popular trade fair.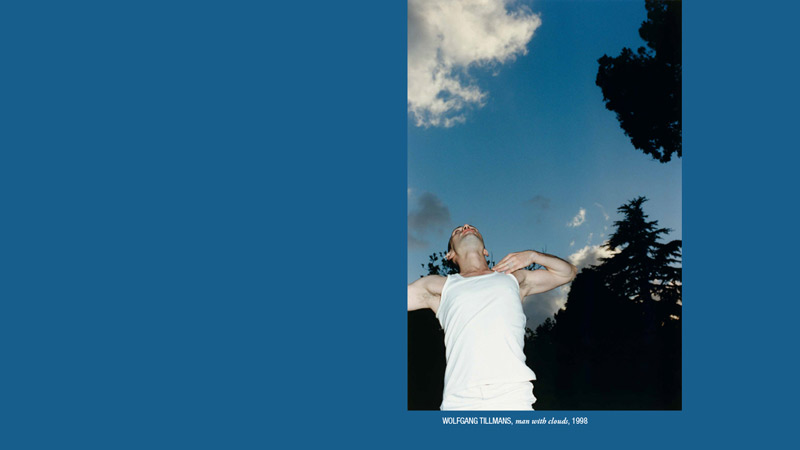 "We've arrived! The doors of Pitti Connect open on Thursday 16 July", says Agostino Poletto, General Manager of Pitti Immagine. "After months of hard work, we are presenting ourselves to the international fashion audience with a new online face. Until October 9th our special fairs are online, with the summer collections of brands and exhibiting companies – featuring key names on the international fashion scene - and with a program of digital projects to discover new points of view, to analyze and be inspired. We were looking for immediate solutions, we found long term opportunities: Pitti Connect has led to a great acceleration in the technological and virtual fields for our fairs and concretely represents the element of continuity that will carry us towards January 2021 when the physical and digital fairs will become completely integrated."

"Pitti Connect will also have an editorial format that is rich in content and special events" adds Lapo Cianchi, Pitti Immagine's Communication & Special Events Director, which will render the atmosphere of the real fairs in the digital sphere, involving leading figures in fashion, artists and key people on the current cultural scene.  A multi-faceted web magazine that we have rechristened THE BILLBOARD, which we are also able to realize thanks to our close collaboration with the production agency of Highsnobiety, one of the international reference points in fashion publishing".

Pitti Connect is an integral part of the new www.pittimmagine.com website, designed by TheBigNow agency and developed thanks to the design and technological collaboration between the company OpenMind - a strategic partner for many years – and the Pitti Immagine IT and digital teams,  with the cooperation of Stentle for the supply of the digital catalog.

Pitti Connect amplifies the connections between exhibitors, buyers and specialist press.  It does so over a time period that goes beyond and revolutionizes the traditional temporal confines of the physical fair and the buying campaigns. In the following three months, innovative networking and marketplace functions will be activated: it will be possible to visit the virtual showrooms, exchange information via chats, plan meetings, formulate orders and consult updated reports with data and trends; it will also be possible to carry out smart scouting in order to easily identify the brands and to cross-reference the characteristics of the collection with the buyer's specific requirements using the matching function.

Pitti Fragranze and Super will go digital, again on Pitti Connect, between the end of July and the beginning of August, in line with the prevalent commercial and promotional timings for the two sectors.

Important!
In the light of the extended opening period of the commercial platform and considering the forecasted sales campaign that will continue well after the normal dates, Pitti Immagine has decided to keep open the option for companies to register with no fixed term.

THE BILLBOARD: the schedule of events and special projects
Here is an anticipation of the editorial content program that will go on air on Pitti Connect from July through October:

OUT OF THE BLUE: the theme of the summer fairs and an online exhibition

The communication campaign "Out of the Blue" is curated by Angelo Figus. A non-theme theme that underlines the desire to imagine an open and unrestricted season. The choice of a color has led to a collaboration with great international artists.  For Pitti Uomo, Wolfgang Tillmans, one of the most influential contemporary photographers, has chosen the work "Man with clouds" from 1996; Pitti Bimbo features the photo by the Korean JeongMee Yoon from the acclaimed "The Pink and Blue Project"; Pitti Filati offers a snapshot of the performance "As Is" realized in 2016 by the dancer and sculptor Nick Cave.

_ Walking through: style itineraries, trends, scouting.  Discovering the male and kids wardrobe through the exhibitors' collections.
_ Special projects: the special projects of a selection of Mens Top Exhibitors presented with an editorial slant and spirit.  A focus on the latest ideas, the launch of exclusive co-labs, reinterpreted key pieces.
_ Eco-ethic: the theme of sustainability, declined on children's collections that work on fabrics and production processes;
_ The Sustainable Style: thirteen designers + one special guest present themselves and illustrate how to give style and a concrete touch to a concept that is at risk of losing them;
_ My Top List: twelve international top buyers draw up a league table of their most interesting discoveries, surfing the collections of Pitti Connect.
_ the Editorials and The Playful Living: a lifestyle selection for children's concept stores, and a collaboration with the Politecnico di Milano to trace the profile of the new emotional store for children;
_ Pitti Meets: conversations with entrepreneurs, designers, top buyers, influencers.  Lightweight reflections on fashion, culture, the system, the fashion business;
_ Fashion Souvenirs by Olivier Saillard: an online library of the greatest men's looks illustrated by Haute Couture mannequins.
_ Useless by Francesco Bonami: "What is the most useless thing you have ever designed?'
Semi-serious question put to the Pitti Uomo Guest Designers.
_ Ethical Fashion Initiative: the most promising names of the African creative scene on Pitti Connect.
Six designers, six different countries, six collections.
_ Around the World with Pitti: what defines the fashion, the culture, the market of a nation?
Survey on 10 reference countries today.
_ Pitti Filati Spazio Ricerca: the laboratory of future trends through the excellence of international spinning interpreted by Angelo Figus and Nicola Miller;
_ History of Pitti: The best of the big exhibitions, the books, the events.  Our history of today.

Furthermore, media partnerships, awards, special collaborations with influencers and protagonists of contemporary fashion will feed the daily calendar of the three trade shows.

Here are the names of the brands and companies of Pitti Uomo, Pitti Bimbo and Pitti Filati which have confirmed their participation in Pitti Connect to date:

PITTI UOMO
0909 Fatto in Italia, 209 Mare, Aeronautica Militare, Alessandro Dell'Acqua, Alessandro Gherardi, Alex de Pase, Alphatauri, Alpha Style, Altea, Alto Milano, American Vintage, Andrea Mariani Firenze, Andrea Ventura Firenze, Aprvd, Armata di Mare, Athison, Atlanta Mocassin, Bagutta, Baracuta, Barbour, Be Able, Begg & Co, Belvest, Bemberg, Ben Sherman, Berwich, Blauer, Bluebuck, Boemos, Briglia 1949, Brooksfield, Brunello Cucinelli, Bub, Caruso, Chapal, Clarks Originals, Closed, Colors of California, Crocs, Crossley, Diktat, Dillysocks, Doucal's, DRM, Drumohr, Duren, Duvetica, Edward Green, Entres Amis, Fabi, Farfalla, Felisi, Fila, Finamore 1925 Napoli, Flavia La Rocca, Flower Mountain, Fortela, FPM Fabbrica Pelletterie Milano, Franceschetti, Fray Italy, Gabriele Pasini, Gallia, Gandhara, Germano, Giangi Napoli, Gi'n'gi, GMF 965, Gran Sasso, Harold's, Harris Wharf London, Havana, Heinz Bauer Manufakt, Herno, Hevò, Hoka One One, Il Borgo Cashmere, Invicta, J.Press, Jagvi, Joah Kraus, Kanpekina, Karl Lagerfeld, Kidsofbrokenfuture, Kired, Kjøre Project, Kleman, KNT Kiton New Textures, Ksenia Schnaider, L.B.M. 1911, L'Aiglon, L'Impermeabile, L10, Lamborghini, Lardini, Latorre, Les Garçons Faciles, Leyva, Londinese, Luigi Bianchi Mantova, Mandelli, Manuel Ritz, Markup, Mazzarelli, Mon Art Internazionale, Myar, Nanushka, Nous Étudions, oqLiq, Orbitkey, Paoloni, Paraboot, Paul&Shark, Peroni Firenze, Philip Huang, Phipps, Piacenza Cashmere 1733, Pier Sicilia, Piquadro, POQ, PT Torino, Ræburn, Raidy Boer, Ravazzolo, Re-Hash, Resolute, Revenant RV NT, Ria Menorca, Roberto Collina, Romito Manifatture, Rota, Ruffo, Run of Runarchy Attitude, Sandqvist, Sant'Andrea, Sartorio, Saucony Originals, Save the Duck, Scarpe di Bianco, Sealup, Sease, Silvio Fiorello, Sonrisa Camiceria Uomo, Spernanzoni, Sseinse, Stefano Ricci, Stile Latino, Superduper Hats, Tateossian London, Tatras, Ten C, Teva, The Bridge, The Woolmark Company, Thompson of London, Tintoria Mattei, Trez, Ungaro, Uniforme, Unimatic, Valstar, Varsity, Vintage & Republic, Viron, Vitelli, Voile Blanche, Westley Richards, W6YZ, Xacus, Young N Sang and Zeybra.

PITTI BIMBO:
Artemis & Apollon, Atlanta Mocassin, Baby Gi, Balloon Chic, Bella Emma, Blauer, C.P. Company Undersixteen, Caramel, Colors of California, Conguitos, Cosmo Crew, Crocs, Cuini, Dixie Kid, EMC Everythingmustchange, Eshvikids, Fracomina Mini, FS Baby, Fun & Fun, Hevea, iDO,  Indhue, Infantium Victoria, Invicta, Javilar Kids, Jeune Premier, Kidiwi Handmade, La Mascot, Les Lutins, Ligne Noire Enfants, Little Luxuries, Lule Design, Minibanda, Mini-La-Mode, Moa, Mon Coeur, Monnalisa, Naoia, Napaani Organic, Naturino, Pasito Pasito, Pesciolino Rosso, Petit Bateau, Phi Clothing, Piccola Ludo, Please Kid, Ria Menorca, Rosalita Senoritas, Sarabanda, Siena Hair Accessories, Soft Gallery, Sophia Webster, Stefania, The Qt, Turtl, Tutto Piccolo, UBS2, Unlable Kids, Ustabelle, Walking Mum, Wool in Love, Yoli & Co and Zaccone.

PITTI FILATI:
Alpaca del Perù, Alpes Filati, Biella Yarn, Botto Giuseppe, Capelli Gilberto Maglieria, Cariaggi Fine Yarns, Chori Co., Consinee Group, E. Miroglio, Ecafil Best, Filatura Lagopolane, Filitaly Lab, Filivi, Fil.Pa 1974, Gente di Mare, Hasegawa Corporation, IA Fil Industria Italiana Filati, HF Filati, Ilaria, Knoll, Kyototex, Lanecardate, Lanificio dell'Olivo, Marchi & Fildi, Michell, New Mill, Perino by Woolyarns, Shepley Yarns, Sato Seni, Shima Seiki, Tollegno 1900, Top Line, Woolmark, Z. Hinchliffe & Sons, Zegna Baruffa - Lane Borgosesia and Zero1.


Hits: 10436 | Leave a comment

We are looking for men's suit tailors, fashion designers, managers, fashion consultants who want to share their knowledge and tips in an article or video and contribute to the site! Please email us at contributor@bgfashion.net Don't miss the opportunity as this will be a free advertisement for yourself and your menswear brand!