Why Tweed Jackets Are The Most Important Piece Of Your Wardrobe
Going shopping is a ritual on its own. Some people see it as a therapy, some just love it for the subtle rush of adrenaline it brings. Yet, some people shop for style. Thus, jackets become a sort of obsession for them.
The jacket is a broad term that encompasses various pieces such as peacoats, coats, trench coats, denim jackets, and even blazers. And, they are usually made from flannel, wool, cashmere, linen, silk, and tweed. 
So, if you are ready to purchase high-end multi-purpose pieces check out Studio Suit tweed jackets to see what a quality tweed jacket looks like. Yet, if you are still uncertain, let's see what makes jackets such an important part of a wardrobe.
Rules of Style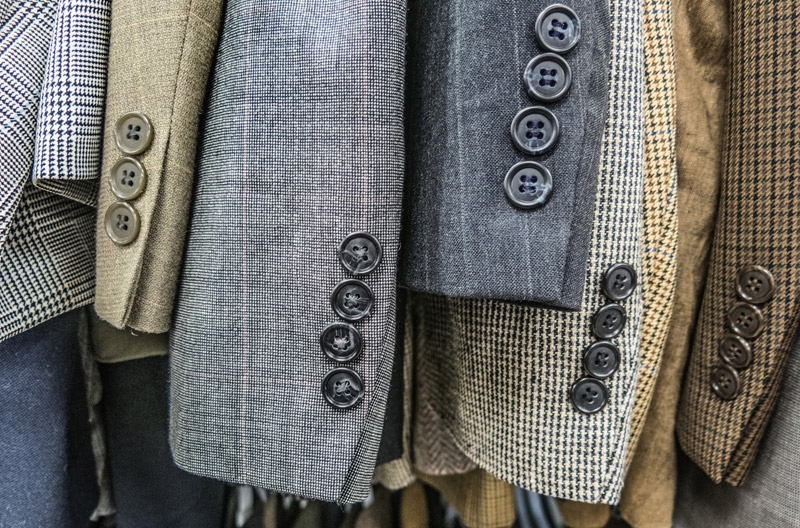 Even at higher temperatures, it's really important to have something to cover your upper body. Of course, if it's really hot, you don't have to do it. But, rules are rules, and rules demand that you should have such a piece to improve your overall look. 
The tweed jacket personifies this. A piece made from a hard and firm material, with patterns or in solid colors, is perfect for various occasions or combinations. 
And, since you aren't going to own a wardrobe of a stylist or a fashion icon, you should pick your pieces accordingly. So, arming your wardrobe with an article that's going to serve you on multiple purposes is going to be a small hack with a great impact. 
Let's take a look at a rather imposing need today known as formal attire.
Formal Attire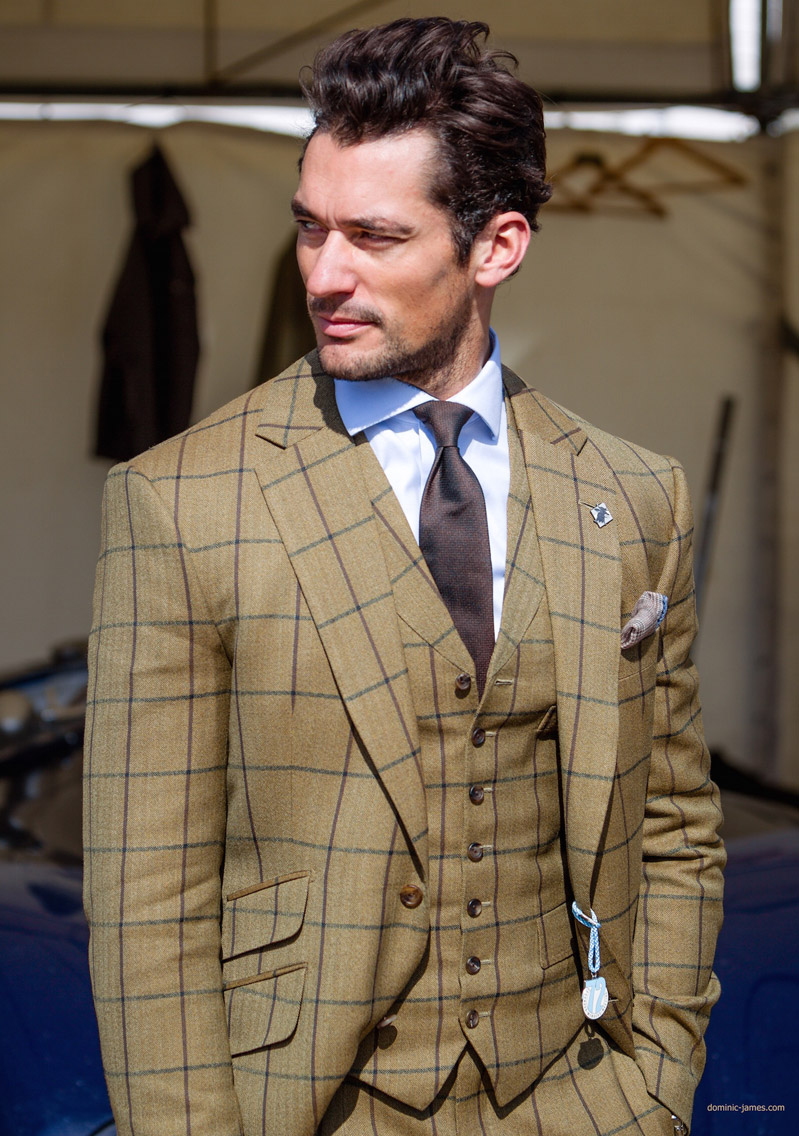 The greatest problem with a formal attire of today is that the lines of what formal means are gravely blurred. When you look at a business setting of today, business-casual is a way to go. Yet, the millennial culture kicked out the need for a strict suit attire, embracing the style of urban leisure. 
Tweed jackets play into formal attire marvelously. Some classic shoes or urban footwear, coupled with denim jeans and a navy blue shirt, with a tweed jacket on top make you a prince of style in the office. 
As for accessories, a watch is more than enough, and you are done. Of course, there are a ton of other things you can piece together to go for a more of a high-end look. For example, chinos in khaki color, with a tweed jacket of similar color, gives you a truly serious presence. 
Either way, tweed was originally worn by English aristocrats, and thus it fits that person perfectly. But, you can wear it as a part of an informal attire also. 
Informal Attire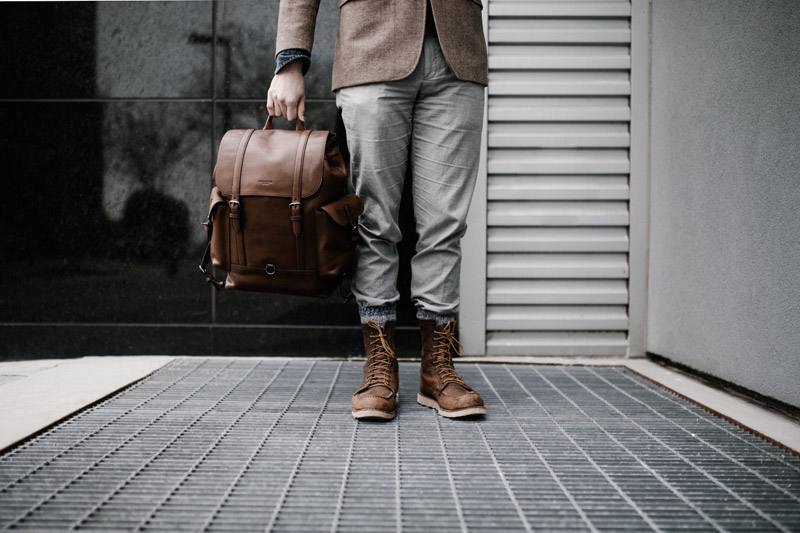 The idea behind an informal attire is to look classy yet casual. And, you really want to emphasize the casual part. This means that you are going to use such pieces to create an aura of leisure and easiness. 
So, here denim and jeans, in general, are your best friends. You want to combine them with shirts or tee-shirts, usually in single colors and without patterns. Then, put a tweed jacket on and voila you have amazing informal attire. 
On the other hand, you can go to different accessories like watches or caps. Usually, people go for a tweed cap or glasses. Thus, you can say that you do look great, but still not too imposing like you are preparing for a business meeting. 
Yet, to do the informal attire its due diligence, let's break it down to its two most common forms and those are the urban style and the alternative look. 
Urban Style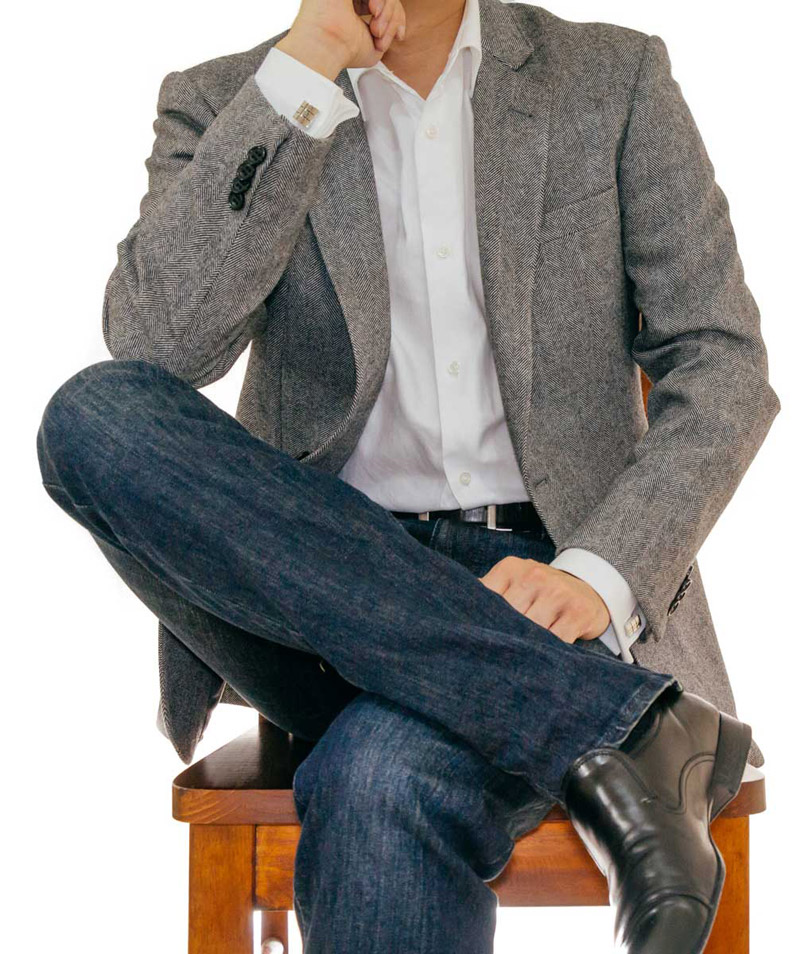 The urban style, as its name implies, is a style of clothing appropriate for urban surroundings. Here, having a good fashion sense is even more important, since other people involved are going to express themselves that way. 
So, the best thing about the urban style is that you can go for various pieces to create a unique blend. For example, you want to use as many accessories as you can. Go for watches, glasses, ties, necklaces, hats, caps, and everything you can incorporate. 
Go for a mix of a thrift shop aesthetic coupled with branded clothing, and top it off with a tweed jacket. Now, you'll stand out from most people since you are going to bring out something they usually wouldn't even think about. 
That tweed jacket, that's its subtle charm you can't deny. Thus, max it out as much as you can and wear it often. But, urban style is something that has its limit. There's a general aesthetic depending on where you are coming for. Alternative looks have no limits.
Alternative Look 
An alternative look is a playground for complete amateurs and masters of style alike. For example, you can dress in anything and call that an alternative look. But, that's the subtleness of the alternative look. You have to play it out correctly. 
The thing isn't in the pieces alone. It's about how you combine to break the basic rules of fashion and yet pull out an amazing style. So, instead of focusing on pieces alone, let's focus on the rules you can break. 
For example, you can mismatch clothes based on their cut. This means that you are going to wear urban shoes with shorts, add a plain shirt to it and top it with a tweed jacket. Or, you are going to go for trousers, a plain shirt, shoes, and a tweed jacket. 
Then, you can experiment with ties, other accessories, and various other combinations. Make sure to learn about style as much as you can. If you can do that, then you are going to look like you are going to a fashion show. 
But, let's return the tweed jacket to where it rightfully belongs.  
Country Look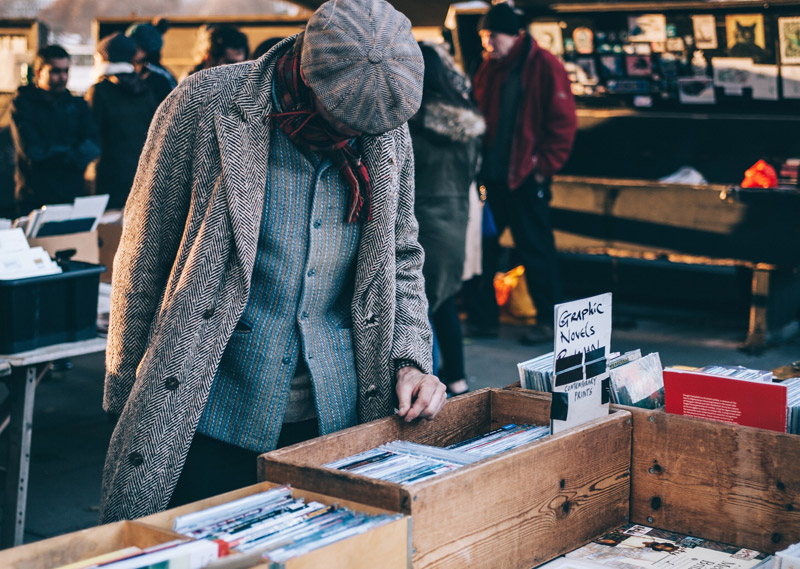 Originally tweed as a material, and tweed jackets alike, were made for peasants working in the harsh conditions. Then, it was introduced to English aristocracy who used them for various outdoor activities such as horse riding, hunting, fishing, and walking on their estates. 
As it became more common, English lords created special patterns for their households, and it became mandatory for the people on the estate to wear them as well. Thus, it entered the mass market and became a part of everyman's wardrobe. 
Still, tweed is great for country events, country living, or generally spending time outdoors. You can really wear tweed even with rubber boots or country shoes and plain pants. While it would make you look great, it'll keep you warm and ready for a time being. 
Thus, a tweed jacket is something you can combine with literally anything. 
Piecing It All Together 
The only thing that is left is to piece it all together. Take a look at your wardrobe again, and think about where you fit in. Then, go look for a tweed jacket that is going to give an edge to your style. 

Whatever you choose to do, you won't do wrong. A tweed jacket will bring out the natural charisma and confidence you have in you. Enjoy it to the fullest. 


Hits: 17408 | Leave a comment