Henry Herbert Tailors are inshoring to honour the traditions of British bespoke tailoring
UK is looking to grow its manufacturing capability. Working in this direction, rather than off-shoring production as so many Savile Row tailors do now, Henry Herbert Tailors are inshoring - and have invested over £250,000 in the last year recruiting three new ex-Savile Row tailors, two apprentices and a new purpose built London based tailoring workshop to honour the traditions of British bespoke tailoring.
"Henry Herbert Tailors made a commitment, a couple of years ago, to really financially devote a lot more in our own bespoke tailoring facilities, here in London, recruiting former Savile Row Tailors and also investing in new machines and a new work shop. We really, firmly, believe that the future of bespoke tailoring lies in truly British made suits and shirts and that is why we have taken a big risk to invest in this area.  We have seen many customers and, in fact, a lot of interest from around the world, from people who want to be part of the resurgence in British bespoke tailoring, where things are actually handmade, here in England. In addition, there are many young people who want to be a part of that new resurgence, coming out of colleges and wanting to gain apprenticeships with British bespoke tailoring firms.  Unfortunately, there are not that many tailoring firms who actually make things here in the UK.  We are one of the very few and we are very proud, although it has been a very expensive process, to be part of this new growth and new vision to build British bespoke tailoring expertise", said Charlie Baker-Collingwood, founder of Henry Herbert Tailors.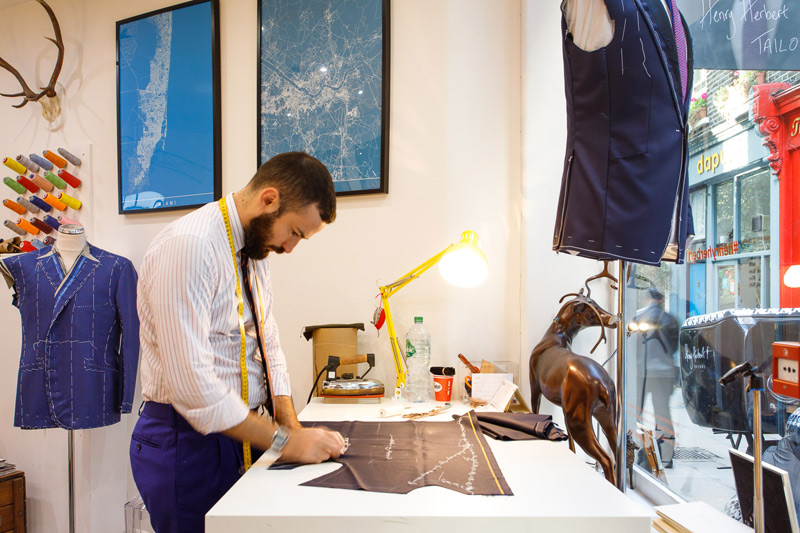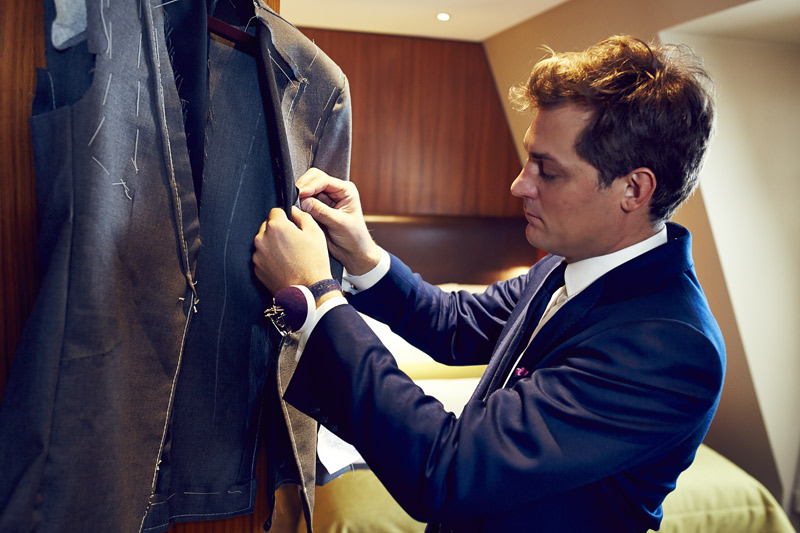 "In providing this for our customers, we do set very high criteria for ourselves, which involves all our garments being made from a paper pattern by a master cutter here, in our own workshops in Bloomsbury, in London and that each master tailor we have supervises at least one salaried apprentice to show them how the work is done. Of course, the British bespoke tailoring, which we are now part of, is not only about the product, but the service as well. So we set out to ensure (that both of these aspects are approached with the strongest possible commitment?) a very high standard of service as well as a very high standard of product", added Charlie.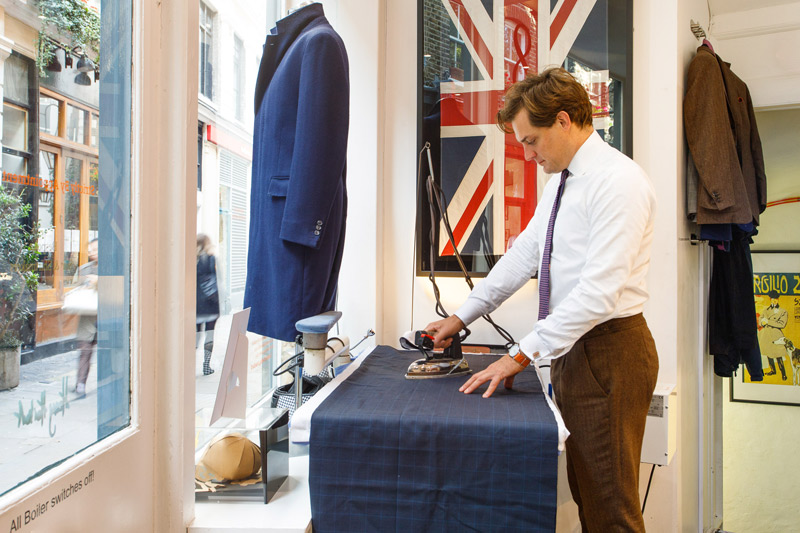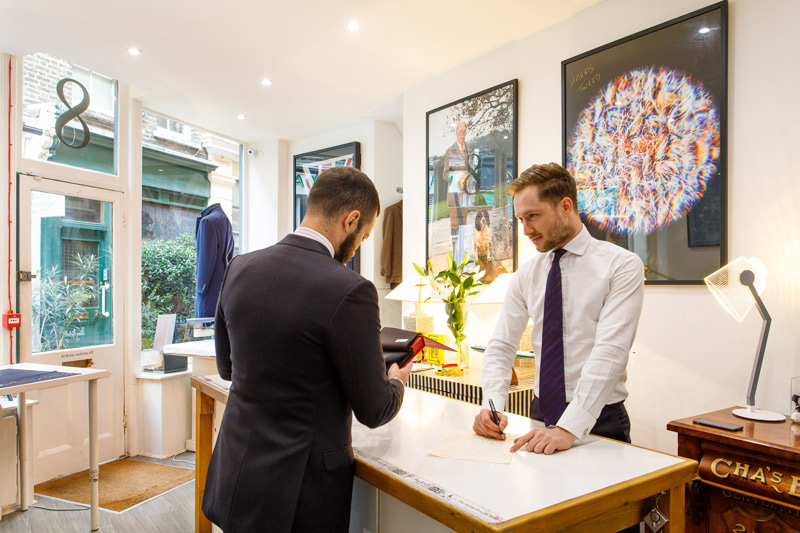 It has become too easy to just ship work aboard and, often, without the knowledge of the customer. So, at Henry Herbert Tailors they really believe in what they are doing, although it is a very expensive way of doing things (regardless of the expense?), as they believe it is a more traditional way of doing things, which will prove a greater benefit to the customer in the long term.  More importantly, it will help to protect this very precious industry in which they work.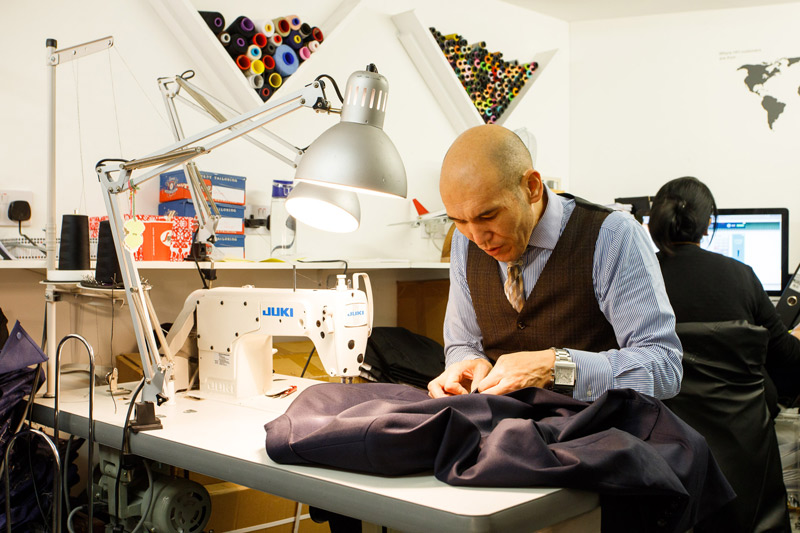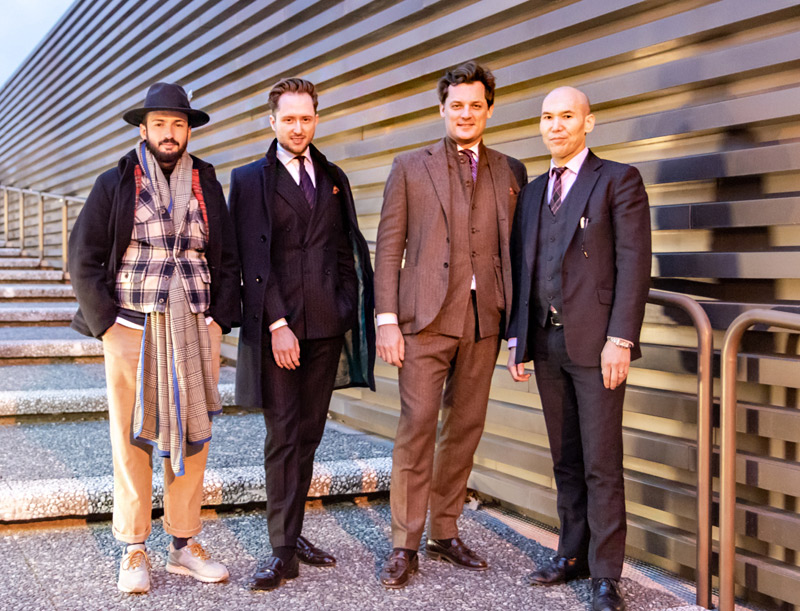 Henry Herbert Tailors at Pitti Uomo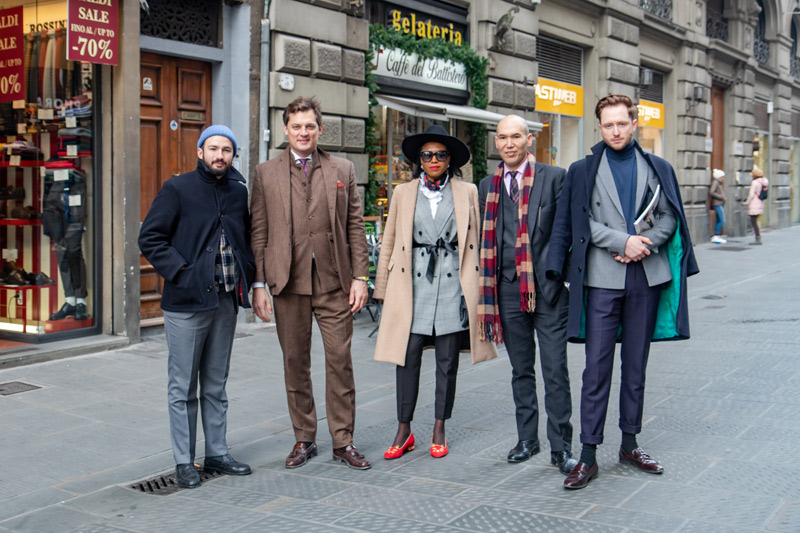 Photos © Henry Herbert Tailors


Hits: 10986 | Leave a comment