Top 3 Windows Movie Maker Alternatives to Use in 2019
Lots of users still mourn the discontinuation of Windows Essentials, the free software bundle that boasted a number of handy apps, with Movie Maker being one of the most loved ones. It was considered one of the most efficient free tools wherewith you could quickly create or edit a video on your Windows PC. The program enabled you to apply various filter, add animations, soundtracks, and transitions to your video clips. Moreover, you could easily share your creations on a variety of popular social media platforms. Undoubtedly, Movie Maker was great. Still, due to some reasons, Microsoft decided to put an end to it along with other programs such as Windows Live Mail and MSN Messenger.
While some fans of Movie Maker search for worthwhile Movie maker alternatives, others scour the Internet in hopes to find free downloads of their favorite program from non-Microsoft websites. Still, we highly recommend that you refrain from downloading programs from third party resources. Though not all of them are scams, it's always safer to obtain the product from its manufacturer, isn't it?
There are users who still have access to now-defunct Windows Essentials programs. And if you also have Movie Maker on your Windows PC, you can continue using it. But you should keep in mind that if you decide to update your hardware or your program stops operating properly, the chances that you'll manage to get it up and running again are slim to none. Therefore, we suggest that you check out some alternatives to Windows Movie Maker right now. Though they do not feature the same functions as your favorite movie editor, they still can pleasantly surprise you with their potential.
VideoPad Video Editor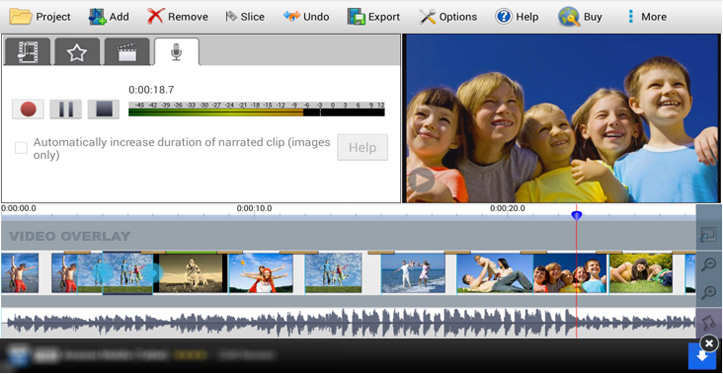 VideoPad Video Editor is definitely the best bet for those users who value simplicity and usability about video editing tools. Similarly to Windows Maker, the program in question empowers you to create movies and spice up your home videos with captions, titles, visual effects, and soundtracks. Moreover, VideoPad allows you to do screenshots.  
You also rotate, blur, shake, pan and zoom, add transitions to your videos, and experiment with music you're planning on using in your movies. The good news is that VideoPad Video Editor allows you to edit as many tracks as you want. No limits imposed on your creativity! You can download the program free of charge. There's no need to avail yourself of the paid version unless you're planning on using VideoPad for commercial purposes.
The program is compatible with Windows 10, 8.1, 8, 7, Vista, and XP.
Shotcut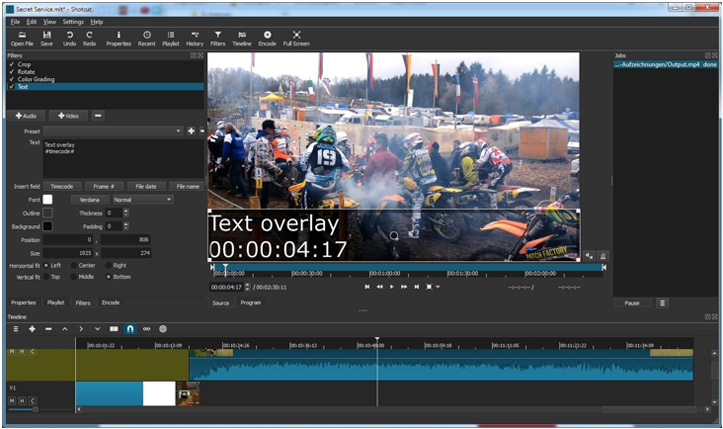 Another free video editor worth your attention is Shotcut. Though Shotcut is an open source project, it's packed with advanced features which will help your turn your videos into eye-catching masterpieces of digital art. This program is famed for its ability to support various audio and video formats, 4k resolution support, multi-format timelines, sleek interface, and lots of other functions you can try out as soon as you download this splendid video editor. You can take advantage of different filters which are divided into Favorites, Audio, and Video. From the menu, you can select any filter to your taste and apply it to your video. Note that you can preview your project at any time.
Shotcut is compatible with Windows 10, 8.1, 8, and 7.
Microsoft Photos
Out list of the best video editors would be incomplete if we don't add famous Microsoft Photos to it. As soon as Microsoft discontinued its Movie Maker, it came up with a decent enough substitution. So, now Windows 8 and 10 users have an opportunity to create, edit, organize, and share their images and video using Microsoft Photos. Among its noteworthy features are correction of exposure of colors, cropping, blemish removal, noise reduction, and ability to display images as a slideshow, create projects automatically and share them on Twitter, Facebook, Instagram, and other social media platforms. With Microsoft Photos you can quickly trim your clips, add captions, titles, ad apply different types of filters and motion effects to your projects.


Hits: 6355 | Leave a comment