Last Days of Summer fashion tips for men
As we approach the end of the summer months, everyone starts to think about what kind of fashions might be coming in for the autumn. Of course, you will always want to stay ahead of the game, and this means that you will be on the lookout for the kind of fashion that you should invest in, so that you're ready for autumn to arrive. With this in mind, we have worked hard to put together a great selection of fashion ideas that will see you right through late summer and into early autumn.
Thicker Neckties
The season we've just had seemed to prefer thinner neckties, and if this is not something that you enjoyed wearing yourself, then you will be thrilled to know that thicker neckties are back in for the autumn season. This is perfect for many situations, including work, meals out, weddings and much more. The thick necktie is best worn with a shirt and suit, but you can always go without the suit if you're looking for something slightly more casual.
Chinos
When you're looking for something that really can suit any kind of occasion, then the chino wins every time. With browns being the 'in' colour at the moment, you can find something to suit any kind of outfit that you might like to put together. Chino trousers are great in both light and dark colours, perhaps allowing you to choose lighter colours to see out the summer before moving to darker colours for autumn, gradually moving into the winter season. Chinos seem to be a timeless classic, giving you the flexibility to enjoy them with a range of styles.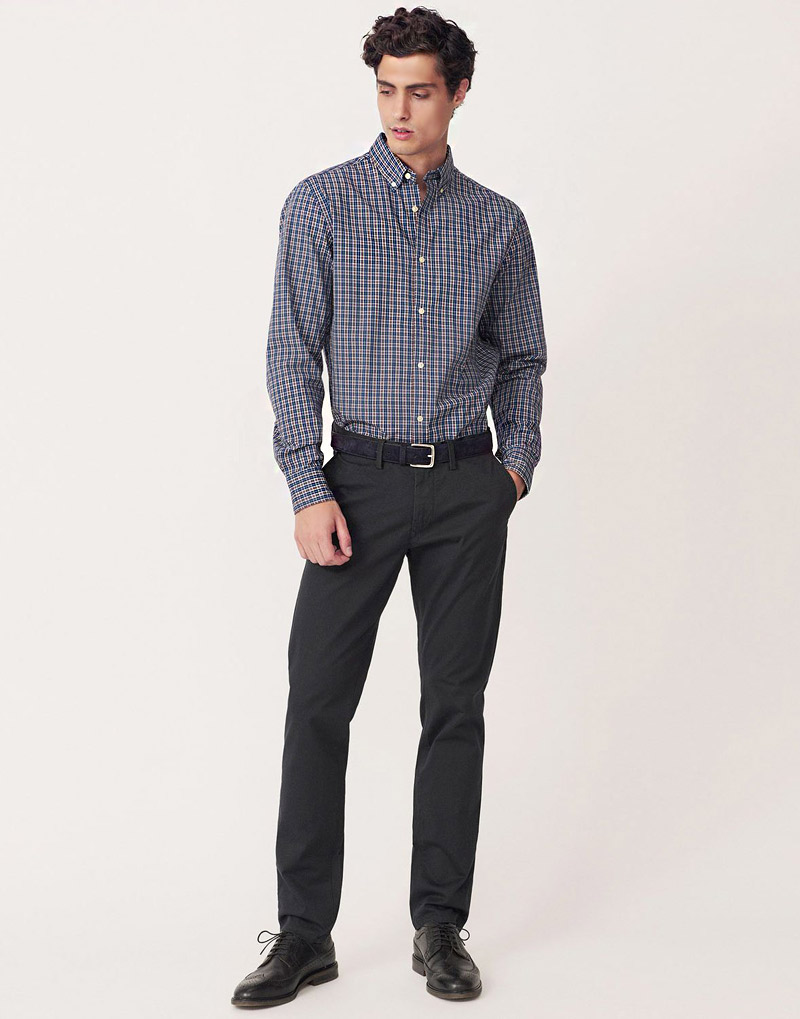 Knitwear
We know just how chilly it can get as soon as the summer sun starts to fade, but the great news is that this year you can keep warm and look fashionable at the same time. Knits are in, and it seems like they are more popular than ever before. You can opt for the traditional knitted jumper or cardigan to help you keep warm, or you can even try one of the popular knitted neckties that are taking off as we speak. We think it's great news that something so practical can be in fashion too, so knits are definitely worth an investment this autumn season.

Quilted Jackets
Another practical solution to autumn wear this year is going to be the quilted jacket. It seems that the quilted jacket has gone from strength to strength in the fashion world, and is now more popular than ever. This is great, as you have the fashionable looks, along with the functionality of the jacket providing you with warmth and storage space in the form of pockets. These can keep you warm without them feeling too bulky – and they come in a brilliant range of colours which are sure to fit in with your sense of style, no matter what that might be.

Double breasted coats
If you are looking for something that looks sleek and is light enough to carry with you when you're not wearing it, the double breasted coat is definitely something to think about. This can look great above a suit and tie, or even in a more casual setting at the weekend when you don't have to go to work. When it comes to flexibility, this coat is it, making it well worth the purchase. Darker colours are definitely in this autumn, but that doesn't mean that you have to rule out lighter options if you would prefer – there are many colours available for you, leaving you able to choose your favourite.


Hits: 7536 | Leave a comment