How to Pick the Right Glasses for Your Face Shape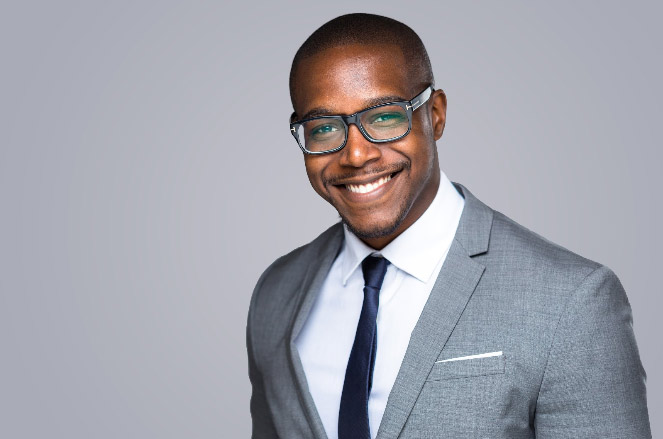 Photo Credit: Shutterstock
For many of us, glasses are an everyday essential to ensure we can see clearly and get on with our day. Interestingly, though, there's a traditional school of thought that glasses should be low-key and neutral so that they don't stand out.
However, your glasses are so much more than a practical reading aid — if you wear the right ones, they can complement your wardrobe and reflect your sense of style. You can even experiment with different frames to emphasize your signature look.

Furthermore, you can showcase your favorite facial features while softening the ones you don't like so much. The shape, color, and fit of your glasses can completely make or break your look, so here's how to choose glasses to suit your face.
Shape
To begin with, you need to find glasses that will complement the shape of your face. You can achieve this by making sure that the frames are slightly wider than your face. Below are four primary face shapes to keep in mind.

Round Face: Round faces are as tall as they are wide, and feature a curving chin and cheeks. Look for strong angles to create contrast.

Oval Face: An oval face shape is taller than it is wide and boasts high cheekbones. This works well with most frames, but look for bold features (such as a thicker frame) that will complement the rest of your facial features.

Square Face: A square face is similar to a round face, being of an equal width and height, but the features are more angled with a strong jaw. Oval-shaped frames are great for making your features softer.

Heart Face: If you have narrow cheekbones and a small chin, you have a heart-shaped face. Look for glasses with wider frames to balance out your features.
Color
Choosing the right color for your glasses frames can go a long way in tying your personal style with your identity. While no style is wrong, you may find that wearing anything too bright on a regular basis will clash with your fashion options, especially if you have a suit-and-tie dress code, so it's a good idea to choose at least one neutral option, using a base color of gold, silver, or black.

However, if you do want to add a splash of color, either as detailing on the frame or as the solid base, thinner frames are a smart option, as a thick, brightly colored frame can add too much of a novelty factor, especially if you're wearing the frame regularly.
Lens Type and Fit
Whether you prefer to buy glasses in-store or the convenience of buying them online, make sure to get a copy of your prescription from the optometrist at your annual eye exam, as this significantly opens up your options in terms of where you can buy your next pair of frames from.

As well as telling you what lens type to get (for example, single vision, bifocal, or varifocal) and tailoring the components to you, your prescription should also tell you your pupil distance so that the lenses match the distance between your eyes.

For style purposes, you can opt for some useful additions, such as anti-reflective coating to eliminate reflections off the lenses. This makes your eyeglass lenses look more attractive and nearly invisible, so people can see your eyes and facial expressions more clearly.

For a great fit, ensure that the top of your glasses frame follows the line of your eyebrows, and avoid having too much eyebrow above or below the frames.

Now that you're armed with the right knowledge, it's time to confidently choose a pair of glasses to add the finishing touch to your unique style.


Hits: 6051 | Leave a comment