Jobs in the Fashion Industry You Can Do from Home
If you love fashion, there probably was some point in time where you considered pursuing a career in the industry. It may appear as though there are only a couple of ways to enter the business – like becoming a designer, buyer, editor, stylist or photographer – however, these are just a small part of the field. In fact, few areas of the economy have as broad of a range of opportunities as the fashion industry has. 
The industry has changed immensely since the rise of the internet's popularity. We all have that Devil Wears Prada idea of what it's like to work at a magazine or designer's office. But now it is much more inclusive – even to the point that it's possible to have a career in fashion without having to leave the house. The following are some of the careers in fashion that you can do from home.
Create a Subscription Fashion Service
If you keep an eye on current style trends, creating a subscription fashion service could be an excellent way to break into the industry. You begin with having people purchase a subscription for a reasonable monthly fee. Then, every month you hand pick an article of clothing, type of makeup or some accessory that subscribers can purchase. This would allow you to collect income from the monthly subscription fee as well as from any profit margin on the products that members buy through your influence. 
There are several companies doing something similar. Some examples include how every month you can purchase iPhone cases from Casely or get limited edition pub t-shirts from the Pub Shirt Club. There are subscription services for every area of fashion and beauty from clothing and shoes to grooming products and jewelry. You can then link a personal blog to the subscription's website and provide content like reviews of the items you send to members every month or content sponsored by brands you're working with.
Online Fashion Stylist
Online stylists, sometimes called remote stylists, get to enjoy the fun and benefits working in the fashion industry provides without the hassles of working in retail. Typically, an online stylist will work with customers on a one-on-one basis, helping them with putting outfits together that suit their tastes. Not only are you able to work from home but you can also designate your own working hours.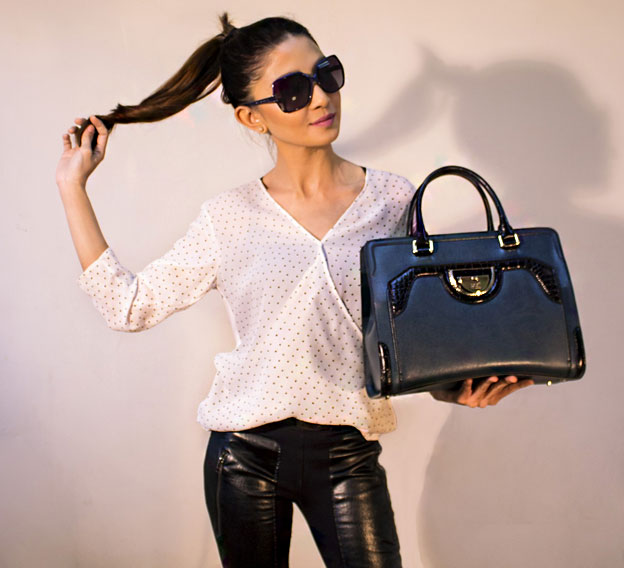 Social Media Influencer
If you happen to have a large following on social media platforms, then pursuing a career as an influencer might be a good option. Primarily you will write blog posts, post pictures of yourself modelling the latest fashions on Instagram and Facebook, or possibly record a podcast where you discuss whatever area of fashion you have expertise in. Get creative, find a niche, and you'll have a cult following within no time.
Once you display a history of having people responding to your posts – e.g. you reach about 5,000 followers and have a high engagement rate – you can get a brand to hire you as a brand ambassador. This would entail talking about your partnership with the brand and showing off their products on social media. Brand ambassadors can be paid a flat fee or commissions. This way, you get to work with companies you really admire while making money.
Dream Big
Working in fashion is an exciting, fast-paced field to work in. With the internet being such a big part of business these days it is understandable why some people would like to pursue a fashion career from home. It means you don't have to commute to an office every day and can work around other commitments like children or an existing full-time day job. With so many opportunities available, getting your foot in the door to fashion online is a great way in, especially if you're nowhere near the fashion capitals of the world.


Hits: 8334 | Leave a comment