The Best Picks of Men's Winter Trends
Unless you've been living on another planet for the past few weeks, you've probably already noticed it's getting rather chilly outside. After the excitement of the World Cup and the gloriously sunny weather, the summer season seems to have passed by in nothing but a blur; now it's time for us to layer up in our favourite knitwear, sweatshirts, coats and hats.
Fortunately for most of us guys, winter-wear accounts for some of our most stylish gear. We can match oversized coats with snug beanies and varsity-style jumpers; show off plaid shirts, comfortable walking boots and retro waterproofs; experiment with cosy turtlenecks, cardigans and other pieces of knitwear. In winter, the layering possibilities seem endless.
To make sure you're looking really good, however, you'll need to make sure you're on top of the latest men's winter fashion trends. So, here's what you should be wearing over the next few months:
Retro Tracksuits
Retro-looking sportswear has come back in a big way this winter, with bold, colourful men's tracksuits bringing an unmistakeable 90's vibe to the entire season. Intricate patterns, audacious branding and bizarre colour combinations are fighting off the traditional winter gloom, although there's certainly a fine line between looking cool and turning into an extra from The Fresh Prince of Bel-Air.
But it's not just all about grabbing the most outrageous designs, because simple, everyday tracksuits are still very much on-trend this year; providing the perfect gear to stay comfortable and warm in front of the telly, while outside temperatures drop to sub-zero levels and rains become icier than ever.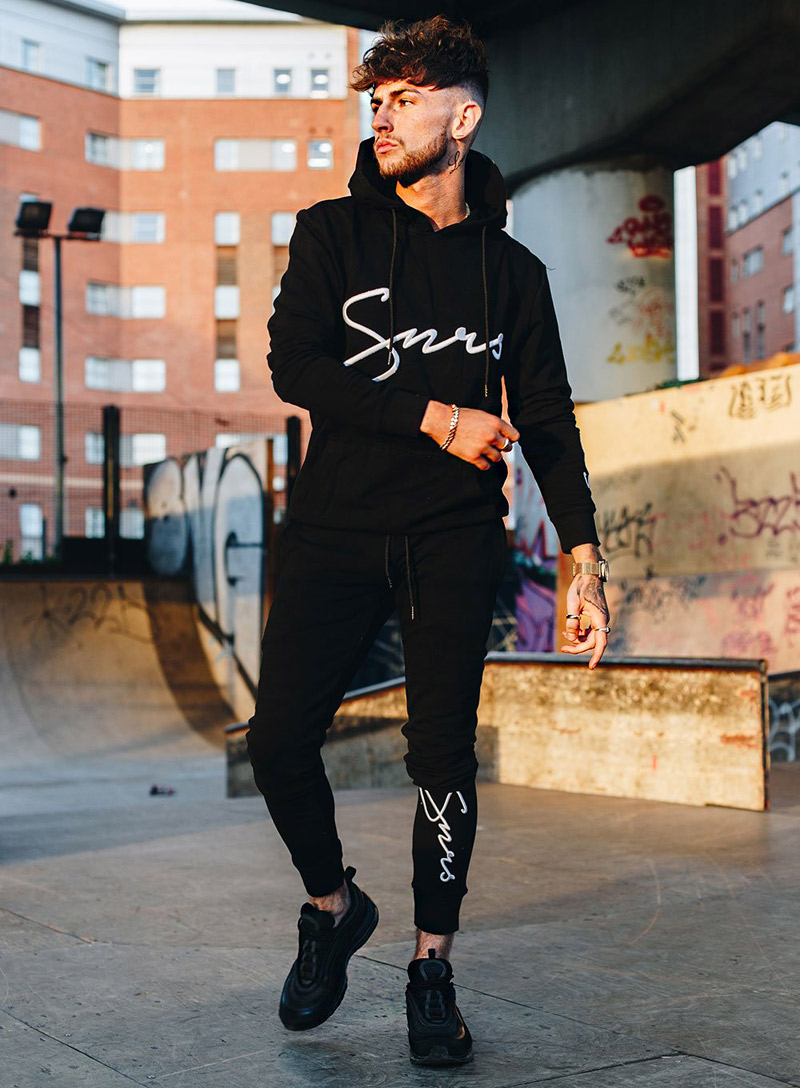 Practical Hiking Gear
A lot of guys have always prioritised practicality when it comes to selecting their winter-wear, but this is the first time it's been considered fashionable to do so. Sensible waterproof coats, sturdy walking boots and robust backpacks are all the rage right now, as guys look for more sustainable gear to help them combat the elements (while looking good at the same time).
The vast range of footwear has proven particularly popular, with strong hiking boots becoming an essential addition to any man's wardrobe. Much more than just a fashion statement, a sturdy pair of boots will help keep your toes warm and dry this winter; ensuring you're prepared for the wetter, icier conditions, regardless of whether you're hiking in the country or just commuting to the office.
Brown's Back in Town
Although the Christmas season is famously packed with shades of green and red, this year it looks as though an entirely different colour has taken centre-stage. The idea of brown clothing might not exactly fill you with uncontrollable excitement, but this runway trend has already been a huge hit with both men and women.
Brown jumpers, jackets, shoes, trousers and sweatshirts have all been flying off the shelves already this winter, with many people matching both light and dark shades to create a truly distinctive wintry-look. Brown corduroy (yes, corduroy!) and large overcoats have been particularly successful this winter, as this once-disregarded shade becomes the king of sophistication and cool.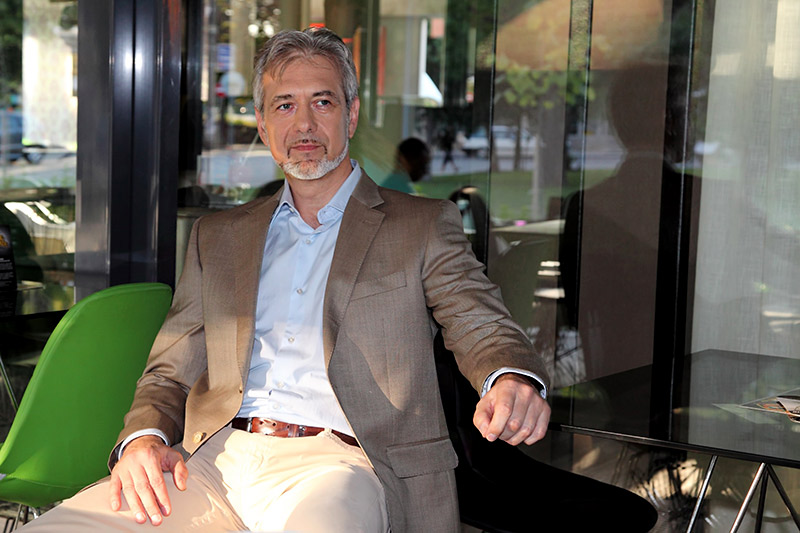 Oversized and Ribbed Knitwear
Snug, comfortable knitwear has always been popular around this time of year, and you don't really need to be a rocket scientist to understand why. Thick, woolly jumpers and cardigans are essential in fighting off the cold, while some guys prefer to go for turtlenecks, fleeces and sweatshirts. Either way, every man probably has at least one piece of knitwear in their wardrobe. 

But this year's all about ribbed knitwear, since these designs offer a lovely extra layer of warmth, and oversized jumpers, which a lot of guys wear alongside a pair of skinny or straight-cut jeans. Just as with the tracksuits, it's become fashionable to go for bolder, more colourful pieces of knitwear to really make a statement over the winter period. After all, nothing says "Christmas" like a flashy, audacious jumper, right? 
Whether that's your style or not, there aren't too many things more comforting than a warm, cosy wool jumper, which is exactly why this is a winter trend we don't expect to go away any time soon. In fact, everything on this list will make sure you stay comfortable, snug and toasty this winter. 


Hits: 8569 | Leave a comment