4 tips for buying shirts online
When it comes to buying clothes online it can be a tricky skill to master.  Sourcing a well-fitting shirt in person is no easy task so doing so from the comfort of your home may seem like an even riskier idea. However, that needn't be the case if you take a few small steps first. In fact, following these 4 rules will make finding the perfect shirt easier than ever before.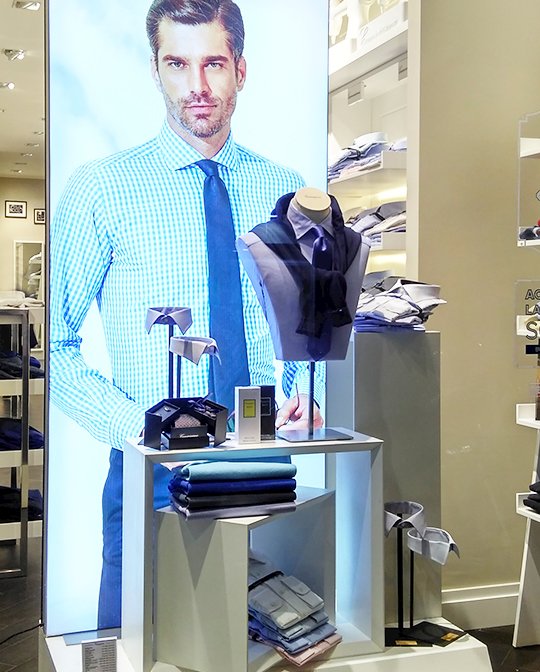 Measure yourself
When buying men's shirts online, the best thing to do to ensure the shirt is going to fit is to get your measurements before hand. If you know exactly what size you are there are unlikely to be any nasty surprises when your shirt arrives. There are four keys points to measure to determine what size to go for. By taking measurements for your collar size, sleeve, chest and waist you'll have a pretty good idea of what will fit you nicely. Remember to check the size guide carefully and match your measurements to find your size. It's also vital to match your measurements to each different style of shirt as the size guide for slim fit styles could vary significantly to that of regular fit shirts. 
Measure your own clothes
Another way to make sure the shirt you're about to order will fit is to measure one from your own closet. Find your favourite shirt or one that you know looks good on you and check it's measurements. If you've received compliments on it, it's likely to be a good fit, so matching it up to size guides may be helpful especially if your body measurements appear to fall between two different sizes. 
Know what suits you
One of the easiest ways to ensure that the shirt you order online won't be going back is to know exactly what suits you. Again, it's a good idea to look through your wardrobe at the kinds of collars and fits that you tend to stick to. This is particularly important when it comes to collars as they can do wonders at framing a face. Longer and narrower faces tend to look good in French or spread colours while the more formal Italian collar can elongate rounder faces. Its great to experiment with your look and to feel inspired by someone else's incredible outfit but remember, how it looks on them won't necessarily work for you. 
Be aware of any changes
Shirts, especially slim and extra fitted styles can easily become too small or too large with just a few fluctuating pounds. So, if you've had a few too many mince pies over Christmas or you're feeling a little slimmer than you may ordinarily be, it might be a good idea to take your measurements again. The safest bet when it comes to getting your online orders just right is to retake your measurements every six months to ensure you're still on track for the perfect fit.


Hits: 13660 | Leave a comment