Short and sweet: How short guys should dress the part
Once upon a time, being short might have been viewed as a major disadvantage - particularly amongst guys. Now, with so many fashion hacks doing the rounds, this isn't necessarily the case. It means that while we can't be responsible for making you a few inches taller, we can at least help you trick a few eyes and appear bigger.
As such, before you venture to REISS or your clothing retailer of choice, let's take a look at what you should be shopping for if you fall into the 'short' category.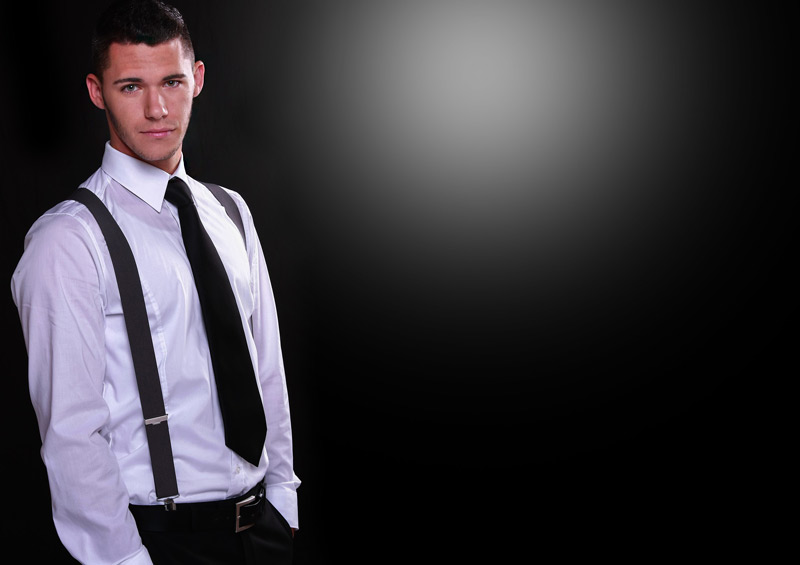 Avoid the short, baggy trouser trend
One of the big mistakes that a lot of guys make is being sucked into the short, baggy trousers style. This seems to be something that is especially prominent amongst the younger generation, but if you happen to be short you need to be doing everything possible so you don't fall into said category.
Unfortunately, all this does is lower your waistline. This is absolutely the worst thing you can do as a short guy; it immediately makes your legs look shorter than they really are. Instead, you need to be trying to achieve the opposite effect. As well as wearing your trousers at least at the normal position, also opt for slim cut trousers. This is something else that has been proven to trick the eye.
Keep your shirt tucked in whenever possible
This next point follows on in a similar vein from the previous one. In short, you need to be tucking in your shirt on pretty much every occasion it is suitable.
If you don't, and go for the un-tucked look, your shirt suddenly starts venturing over your trousers. The result? Your legs are shortened again.
Short sleeves make you look shorter
As strange as it might sound, studies have been performed which have shown that short sleeves make your arms look shorter than they really are. Unfortunately, there is a correlation with short arms and short people, so you really do start to open up a can of worms when you make mistakes like this.
Long sleeved shirts are the way forward and if you do follow this advice, top things off by cuffing the sleeves.
Accessories should generally be avoided
There is usually a time and a place for accessories, but these times and places become a lot more obscure when it comes to shorter people.

Most accessories happen to be worn below the chest, and here lies the problem. As a short person, you want people to be looking at you from top to toe, and when you start to use accessories like belts and flashy shoes, other eyes start to look downwards. The result? You guessed it, you look even shorter.

Of course, we're by no means saying that you should never wear any form of accessories, but just be aware of the fact that they can draw attention to the wrong areas if you go overboard.


Hits: 11234 | Leave a comment