Tips to Help You Be a Perfect Best Man
It's one of the greatest honors in life to be asked to be a friend or relative's best man at their wedding. It's a role that comes with some key responsibilities as well, so it's not something to be taken lightly. When you accept the offer, you'll be feeling proud and pleased, but this can soon give way to anxiety and stress if you don't get your tasks sorted out as efficiently and promptly as possible. Therefore, you should have a plan of what you need to do and when each task needs to be completed to keep you on track and up to the mark.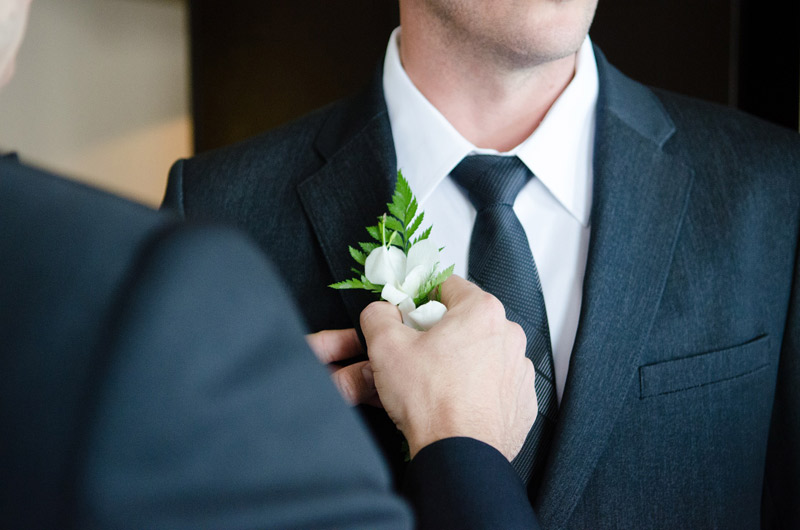 Clothes
Amongst their other responsibilities, the best man is normally in charge of organizing suit fittings and hiring apparel that isn't going to be bought. What the wedding party wears will be crucial to the success of the event, so you need to be clear about what the groom wants to wear and how his groomsmen should be dressed. Organizing a trip to a tailor for selection and fitting of your outfits should be done well in advance to avoid running out of time if there are any delays. Often grooms (or their future wives!) have clear ideas about the type of suit they should wear for the big day, but it's still a good idea to be thorough in your research and look at all the alternatives. You'll also need to manage the distribution of buttonholes and flowers for the wedding party, and liaise with the chief bridesmaid or matron of honor to ensure everyone is properly attired. In addition, you should arrange collection and distribution of the suits when they are ready, and the return of the clothing after the wedding.
Bachelor party
The best man is responsible for throwing a suitable bachelor party for the groom and all his friends before the wedding. The best bachelor parties aren't necessarily those where everyone drinks far too much, and the groom ends up chained to a lamp post wearing ladies' underwear! That kind of night might be right up the groom's street, but if not, then there are plenty of alternative ways to make this a special day. Escape Rooms are becoming more commonplace, and provide an ideal mix of action and distraction, as well as being highly entertaining. Many experiences only take an hour or so to complete – if you can unravel the mystery! After completing the escape room challenge, you could then head into town for a meal, and follow this up with a club or bar. If drinking isn't your party's thing, then games night, movie night, a sports event, or an outdoor challenge like a camping trip to the forest might be a better way of spending the day.

Couples generally hope that their wedding day will be a once in a lifetime experience, and that being the case it's important that you take your role as best man seriously and make every effort to ensure the bride and groom enjoy the day as much as possible.


Hits: 9181 | Leave a comment