A Gentleman's Guide to Scarves
Simplicity is the key to beauty. Nothing can attest to this statement more than the humble scarf. Scarves are simple sheets of fabric that come in varied shapes, sizes, and materials. This clothing accessory when adorned properly goes a long way in adding some panache to your attire, making you look extra cool and confident.
Sadly enough, often times men who own scarves hardly use them. This is mostly due to a lack of knowledge on how to properly wear them. However, scarves are said to have been in existence for over two millennia and through this vast period of time, a lot of cool ways in which the scarf could be worn have been adopted and popularized.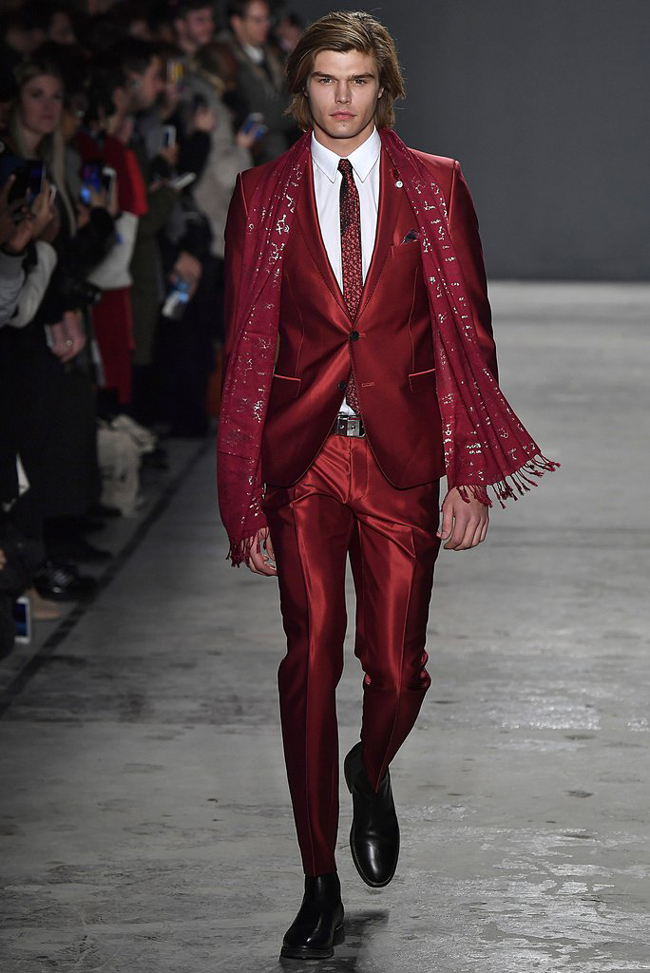 Nick Graham Fall/Winter collection
What Purpose do Scarves Serve?
Scarves are worn basically for two reasons which are personal style and function. You can step up your fashion statement by simply adding a scarf to your attire, especially since it is not as common as other clothing accessories used by men, such as ties. It looks masculine and is very practical, especially when you are wearing a suit or a jacket that creates a spacious V-shape at the chest. When it comes to function, scarves help give you that extra layer of warmth. So it can come in handy during the cold seasons.
Guiding principles to Wearing a Scarf
There are some general principles to keep in mind whilst wearing scarf:
- Scarves can be found in a variety of materials such as cotton, angora, cashmere, silk, wool, linen, and synthetics. The weave and material of a scarf is an important factor to consider. Bulky carves that are made from thick yarns are often not practical and would require simple knots.
- During hot weather, scarves that are made from synthetic materials, linen, and lightweight cotton are the best to go for. In the winter, a napped fabric with a soft surface- you can go with wool or cashmere, will typically come in handy.
- Keep things simple. The fashion experts, S9 Muses Scarves, stipulate that "although dressing up should always be about making you feel good, regardless of the occasion, it is necessary that function should come first before style and flair."Scarves could either be tied or simply wrapped. If you choose to tie your scarf only tie knots that you would be comfortable in and that look appropriate. The length and thickness of the scarf would influence the options that are available to you.
- Have in mind that a scarf is not a neck tie. It is therefore essential to keep them loose.
- Avoid brightly coloured scarves, scarves that come with scarf pins, as well as those that have adornments (such as tassels and beads), as these are usually for women. A man's scarf should be of a bold colour or could have a simple pattern with a combination of a few hues.  A flashy scarf reduces the appeal of your attire and would make you look less masculine.
5 Ways to Tie a Scarf
Love life, and keep on looking good!


Hits: 11622 | Leave a comment

More Articles from this author