Things to Consider When Buying Suits for Boys
Choosing clothes for a new baby boy is fun because you make all the decisions without getting complaints. However, as the child grows, you may have a hard time. Growing boys often feel the need to have a say in what they want and when you ignore them, they may get the feeling that you are being an inconsiderate parent.
So, how do you balance your child's opinion with buying them quality suits?
Consider the following tips when shopping for your little boy.  
Let Them Choose the Suit With Your Help
Some boys don't mind when you shop on their behalf, but others love making their own choices. If your child has expressed interest in choosing their own clothes, consider asking for their opinion when shopping both online and offline. However, since they may not be able to discern good quality, pick at least three suits and give them the choice to choose the best one.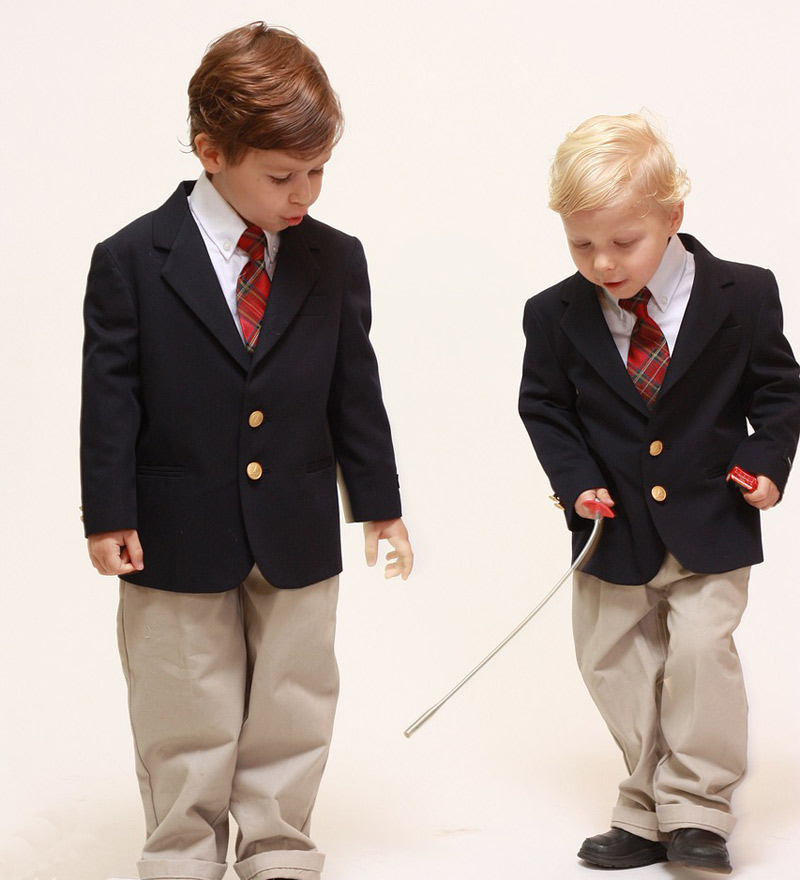 Quality Boy's Suits
Children have sensitive skin so choose clothes made from high-quality natural materials. The wrong choice of fabric can cause rashes and discomfort, especially for children with very sensitive skin. The best and most common material that works well with little boys is cotton. Cotton is a great material for children's clothes because it is breathable, comfortable, durable, and provides insulation. It's a good fit, especially for clothes that will be worn all day long. Cashmere is also a fantastic choice, but it is a little more expensive.
Choose the Right Fitting
Just like for adults, suits for your little boys should fit well. If you did the shopping alone or online, have your child try it on before you remove the tags. One of the signs that the suit fits well is shoulder pads that do not penetrate beyond the shoulders. Also, the jacket should not be too small that you have to force the buttons to close. Ensure that the pants fit well too; not too tight and not too loose.
Don't make the mistake of buying oversized clothes for your child with the excuse that they are growing. Oversize clothes make them look untidy and can cause them to be a laughing stock. It is better to buy the right fit and have them wear the clothes more often. Once they have outgrown them, you can keep them for another child or give them away to other family members or the less privileged.
Comfort
Comfort for the young one's clothes is essential because they spend most of their time running around and playing with their friends. This is especially important as suits are often worn to weddings, where kids get to play while the adults party. Ensure that the clothes are comfortable enough for intense activities such as trampoline games. The comfort of the clothes is determined by the fabric and the fitting. If you choose a small fitting, they will not be able to jump up and down or kick a ball comfortably.
Shoes
Is that your child's first suit? If yes, then consider buying them a pair of shoes that will go well with the suit. Don't let go to an event with a classic suit and the cartoon themed sneakers they have been wearing with shorts. 
When you shop for your little boys, pay close attention to quality and give them a chance to voice their opinions. Don't be in a rush because wrong choices can make your child uncomfortable.


Hits: 12231 | Leave a comment