Make a Great First Impression: Picking the Right Suit for Various Occasions
When you are headed off to an interview in a high profile office setting, it is important to make the right impression. When night falls and you are headed to a formal banquet, however, a suit with different details is necessary. A poorly chosen suit can make you stand out in the wrong way. Some differences may be very subtle, however, they dictate what type of occasion a certain suit is meant for. Other suits are made to be versatile and work well in a variety of situations. Take a look at a few of the details you are looking for in a suit for several common situations.
The Office
A suit for the office should help you maintain a look of distinction, while also giving you a subtle fashion edge. High-end office environments are usually extremely traditional. Whether you are going in for a first interview, or have worked there for years, invest in a timeless piece of business wear for this environment. Many offices have days during the week where a more casual outfit is acceptable. On these days you may be able to wear a more relaxed dress pant with a sport jacket or a regular suit without a tie. Any colors or personal preferences should be limited to the shirt or tie. The suit should remain basic.
Fit
The fit is the most important aspect of a suit. A poorly fitted suit leaves you looking like a child in a parents clothing, especially if it is too big. Suits can be tailored if your weight changes, so make sure to have your suit fitted perfectly to your current physique. English, Italian, and American styles have subtle differences that most tailors are familiar with. The one you choose may largely depend on your body shape.
English and American styles have natural shoulders, while an Italian suit has broader, padded ones. An English suit is more streamlined, while an American classic may be roomier. You may do better in an American suit if you are of a larger build, and an English suit if you are fairly thin. Italian suits add bulk in the upper body area for those that require a bit more definition.
Evening
A suit that is considered evening wear can be worn for a variety of occasions. They are usually, however, considered appropriate for elegant dinners, banquets, and parties. You want to feel dressed up, but still remain somewhere in-between office and semi-formal. These suits may have some non-traditional features and can give you a more unique look. An evening suit generally less bulky features than a day suit, giving you a more debonair appearance. The lapels, for instance are likely to be thin, with a larger opening for exposing your shirt. An evening jacket accessorizes your look without taking over. It is most appropriate to stick with black or other dark colors for evening wear. This is the men's version of the little black dress.
Semi-Formal
A semi-formal even consists of things like weddings. You want to look your best and compliment any ladies that may be accompanying you. You can accentuate the suit with a colored shirt, but make sure it is not too flashy. Ties for these occasions are usually thinner and may have some color to them. A semi-formal suit may have a vest option. This can easily bring the look into a more formal zone. If you questioning your attire, overdressing is always preferred over underdressing. These suits may have minimal pockets, less buttons, and thin lapels.
The right suit can make or break a first impression. Business environments, especially, call for a close evaluation of attire. Interviews and long-term employment both call for traditional representation. Evening suits are also limited in their presentation, as a certain look must be adhered to. Semi-formal wear comes with the option to add some color and show your personality a little more. The right suit for each occasion shows your attention to style expectations and appropriate behavior. Haya Creations has everything you need in one place.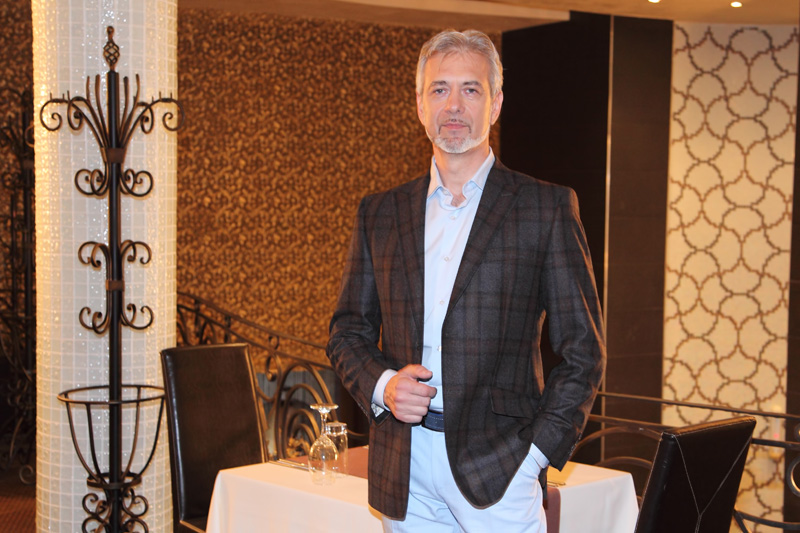 Photos: Richmart Made-to-Measure
Hits: 9196 | Leave a comment