5 Tips for the Success of Your Fashion Blog
A great thing about fashion is that it is naturally disparate. Conformity is rejected and doing things the same way is in direct contrast to the ethos of fashion. Fashion is about disrupting and advancing the understandings of style and beauty. Because of these things, there is infinite room for more voices in the discussion over all things fashion.
Additionally, using a fashion blog is a great way to amplify your voice in the industry, create credibility and ultimately sell your designs through an online fashion shop. Because having a fashion blog is critical for anyone trying to break through in the fashion industry, here are five tips for starting your own fashion blog.
First, ask yourself: how is my blog different from everyone else's?
It's not only important in fashion to be different, it is important to understand what about your fashion is different and why it matters. Difference is how you distinguish yourself and your fashion blog is how you explain and broadcast your unique qualities. This is a great way to create dialogue and even argumentation.
If people are arguing about your product line, you are winning. Even if they are saying your product line is awful, you are winning. There is no such thing as bad publicity and this is particularly true in fashion. In fact, getting bad press can create the perception that you are a disruptor, edgy and outside the norms, which is exactly what fashionistas crave. Be yourself, though. Insincerity is transparent and your attempts at fake disruption will come across as desperate and needy.  
You have to know exactly who your audience is and how they interact with you.
A blog is a great way to develop an understanding of your audience. Each response to a post is an element of discovery. Although you shouldn't shape your fashion according to external opinions, feedback can be inspirational and open your eyes to blind spots we all have to our own work.
Even though you don't want to create your fashion based on outside opinions, it is valuable to know your audience. Writing to their biases and using the information you have about them is a great way to persuade people about your fashion or to create a buzz based on provoking them.
Instagram is your new best friend.
Instagram is such a natural platform for fashion. Use it well and prolifically. The quality of you photos should reflect the quality of your fashion items, but also remember to be prolific. Again, attention is welcome, even if critical. And apply the same asparation to your Instagram as you do with your blog: be clever and high quality. Create a buzz. Be interesting as well as advertorial. Also, integrate your Instagram to your blog. By doing this, your blog feed stays fresh and has new photo content continuously. Learn how to get more followers on instagram.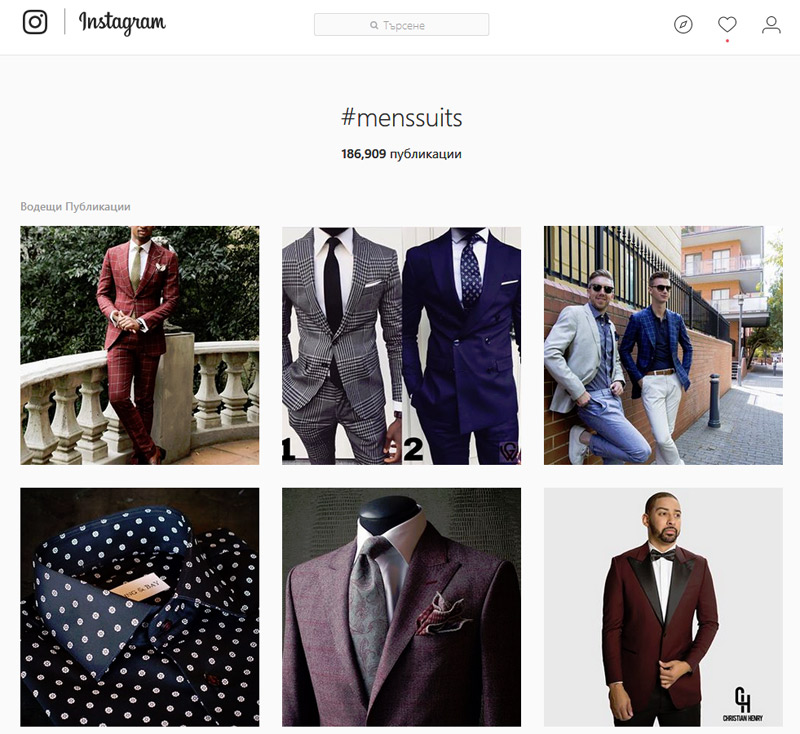 But high-quality content really is the most important thing.
Bad publicity about your fashion taste or product line might be good, bad publicity about the quality of the content you publish isn't. Having bad grammar and poorly written posts make you look amateurish and pedestrian. These are not the qualities you want associated with your blog or your product line.
Therefore, use good writers and editors on your blog. Make sure you come across as witty and edgy, not dull and dumb. The fashion world is fickle, but not tolerant of incompetence or laziness or the appearance of being mundane.  
You have to know yourself well enough to build your brand.
The most successful bloggers are those with true personality. Make sure your personality comes through on your writing and photos as well as your fashion line. By knowing yourself, you can express your personality, which should naturally be expressed in your fashion. It is obvious when you are merely chasing trends and operating outside of your brand's signature.

Don't. Operate with integrity, not merely for the sense of pride that offers, but it is how your brand becomes recognized and respected. This doesn't mean you shouldn't take chances or try new things, but you should do them in ways that reflect who you are and not a derivative of someone else's work.

If you want to establish yourself in the modern fashion world, blogging is an essential tool. It is a way to create your brand, grow your brand recognition, express yourself and build a buzz around your products and your voice. It provides a platform to amplify your Instagram and promote your products, thoughts and engage with your peers.

Don't just mail it in though. Commit to keeping your blog as true to your voice as your fashion line does. This way, you can carve out your niche in the competitive and often unforgiving world of style.


Hits: 6944 | Leave a comment

We are looking for men's suit tailors, fashion designers, managers, fashion consultants who want to share their knowledge and tips in an article or video and contribute to the site! Please email us at contributor@bgfashion.net Don't miss the opportunity as this will be a free advertisement for yourself and your menswear brand!