Fastest man on Earth Felix Baumgartner: My girlfriend Mihaela is my stylist
Sometimes you have to get up really high to see how small you are. I am goin home now.
Felix Baumgartner
Felix Baumgartner is an Austrian Skydiver and BASE Jumper. After his jump from Stratosphere, he became the fastest man on Earth and the first human ever to break the speed of sound in free fall. He also has multiple Awards like the Laureus World Action Sportsman of the Year, National  Geographic Adventurer of the Year and he won the Millenium Bambi. In January 2018 he will become a Living Legend of Aviation at the Beverly Hilton which will be hosted by John Travolta. Felix Baumgartner is also a commercial helicopter pilot  and one of the very few aerobatic pilots in the world - he is currently preparing with his team, Red bull Air Force US for aerobatic shows in the US.
He is the Austrian Ambassador for Wings For Life Foundation - constantly rasing funds for those with spinal cord injuries and makes also other donations for kids, all over the world, working with Chicester boys, Save the children, United Way.

Felix Baumgartner won the voting for Most Stylish Men 2017 in November and now he is currently leading in the final voting for the year. He has an excellent sense of style, on the red carpet he is always dressed immaculately. Although his busy schedule, he agreed to answer our questions about his fashion style and career.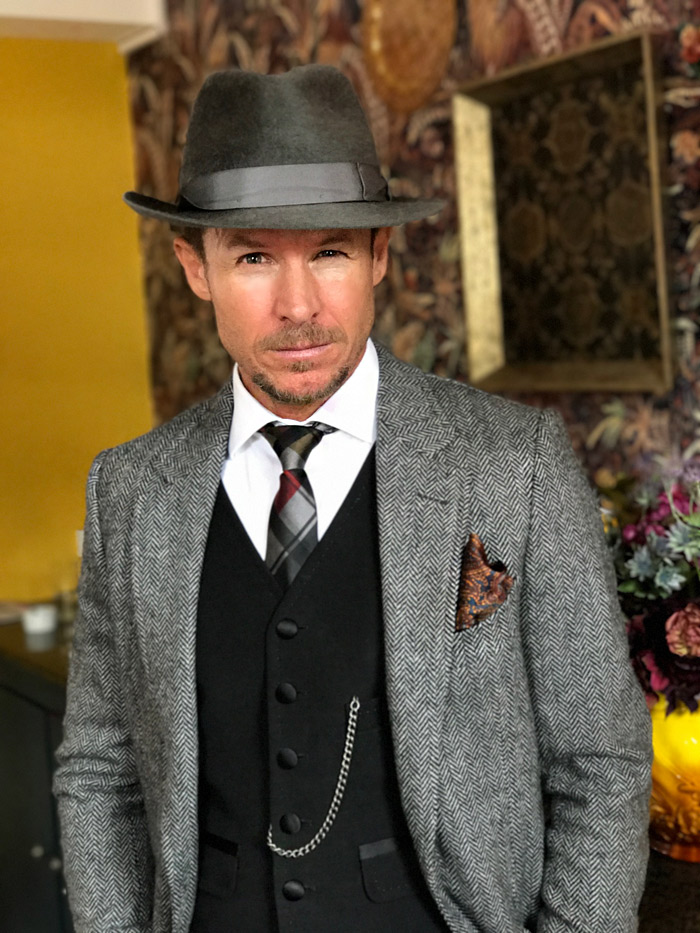 Felix Baumgartner
First of all, thank you for taking the time to participate in this interview for Be Global Fashion Network.

What does it feel like to be travelling more than 1350 km/h and to be the fastest man on Earth?
There are 2 very different things - traveling faster than a bullet it's all bout skills, a perfect mind set up, years of training behind, and probably the courage to experiment something which was never done before. After all, I was the first human being ever to  break the speed of sound in a free fall.  It was not exactly comfortable and for sure not easy, but I've never signed up for easy stuff, I just love challenges and fighting limits, specially mine. To be the fastest man on Earth it's just a great achievement, a good oportunity to motivate and inspire other people to try...whatever they would like to achieve.  What makes me really happy it's the latest developmemt - less than 3 weeks ago, a team of german scientist came up with an incredible study about my jump and my supersonic speed, claiming that the data they've collected out of my jump can be a revolutionary discovery for the whole industry of aviation. Me and my team will leave another Foot Print on this Planet.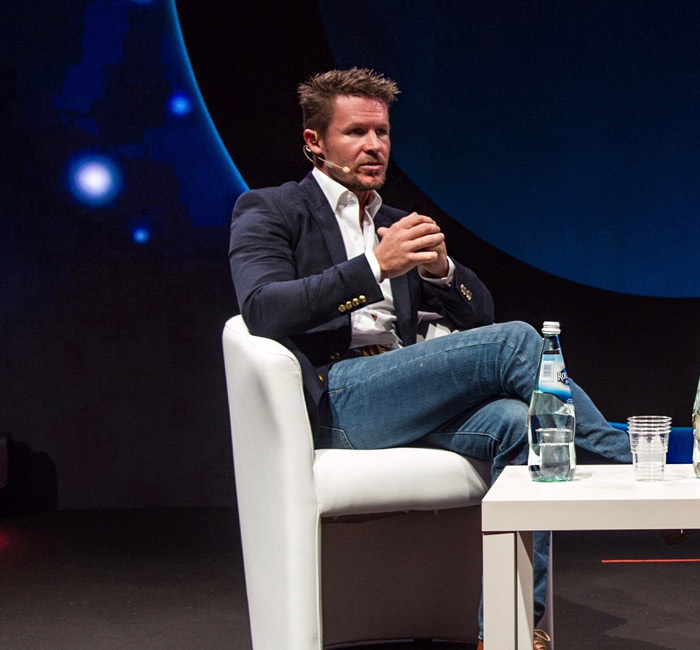 Felix Baumgartner
Your name Felix means "lucky, successful" in Latin. Do you feel lucky or it is all a result of your hard work?
I don't believe in luck, specially because I'm an extreme sport athlete. If you ever rely on luck, you are either to stupid or too superficial. In my field of work, you have no other choice than to be a good risk manager, not an adrenaline junkie or .... a lucky person.  I rather count on my skills and if I run out of skills I hope I will have luck.

Your skydive drew the biggest live audience ever on YouTube. Eight million people watched you over the Internet. Did your life change after the jump?
It was a bit more than this, not only on youtube - it's still a world record for the biggest audience of a live streaming event on the history of internet, where there were some 50 million people watching my jump from stratosphere. Of course it was a life changing moment, from many point of view. I've got more media attention than I've ever imagined, being invited to Larry King, Jay Leno, Jimmy Fallon and all over the world,  receiving a lot of awards like "Millenium Bamby", Laureus Sport Award, The adventurer of the Year (National Geographic), The Action Man of The Year (CNN) and so on. I am still  traveling the world to be a motivational speaker, I do advertising campaign and humanitarian projects all over the world.... It is a huge responsability, but also a truly pleasure to give back what I've received....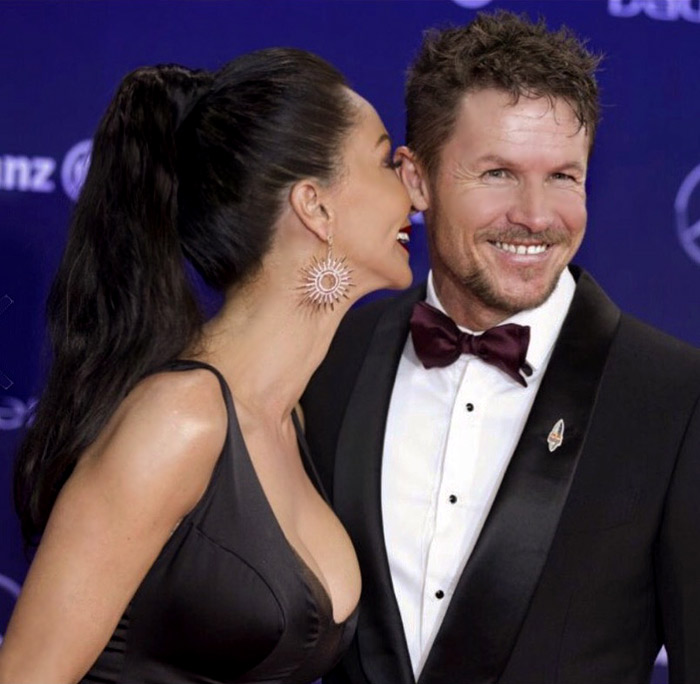 Felix Baumgartner and his girlfriend Mihaela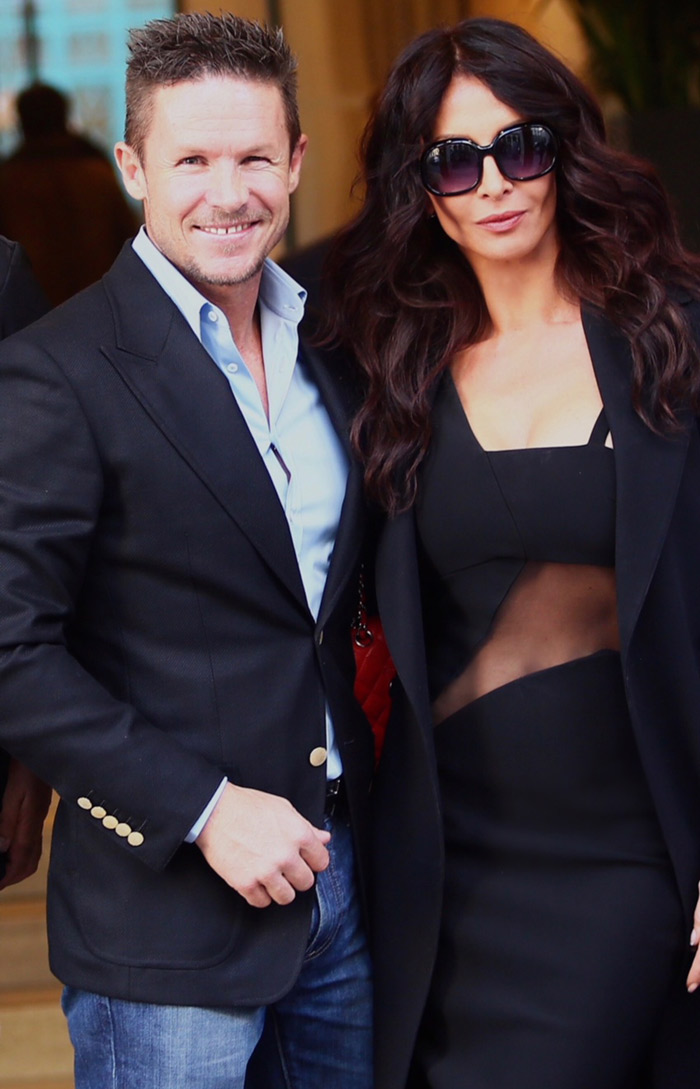 Felix Baumgartner and his girlfriend Mihaela
On the red carpet and at various events you are always stylish. How much are you into fashion?
I was always careful with my appearances on a red carpet event, but, honestly, I have started to appreciate and understand fashion since I've met my girlfriend, Mihaela. She is truly a style icon in her country and she literally has changed my entire wardrobe. I was always a classic guy, with not many colors or prints on my clothes, I simply love black, white and grey, sometimes military green....  But, thank to her, I discovered the beauty of a right shirt, of an impeccable suit or how to dress up casually, but with style. I can say it - she was and still is my stylist, but now I really have the pleasure to do it also on my own, after learning the must do:).  I discovered myself having a pleasure to go shopping in some good stores, specially in Monaco, where my girlfriend lives, but also online, to Mr Porter or Louisa Via Roma....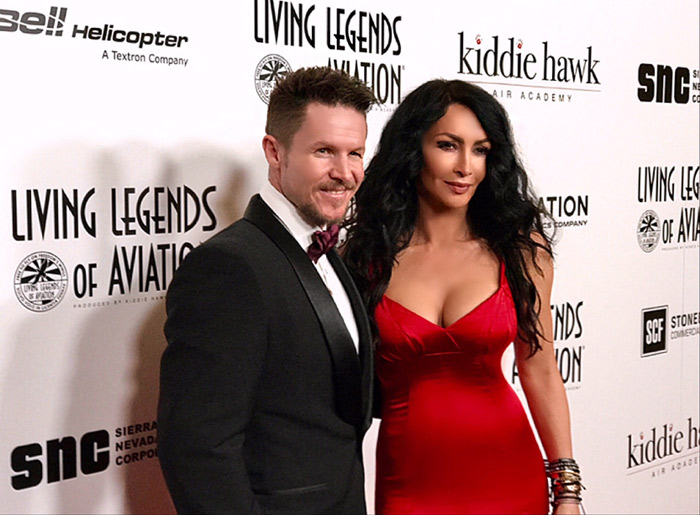 Felix Baumgartner and his girlfriend Mihaela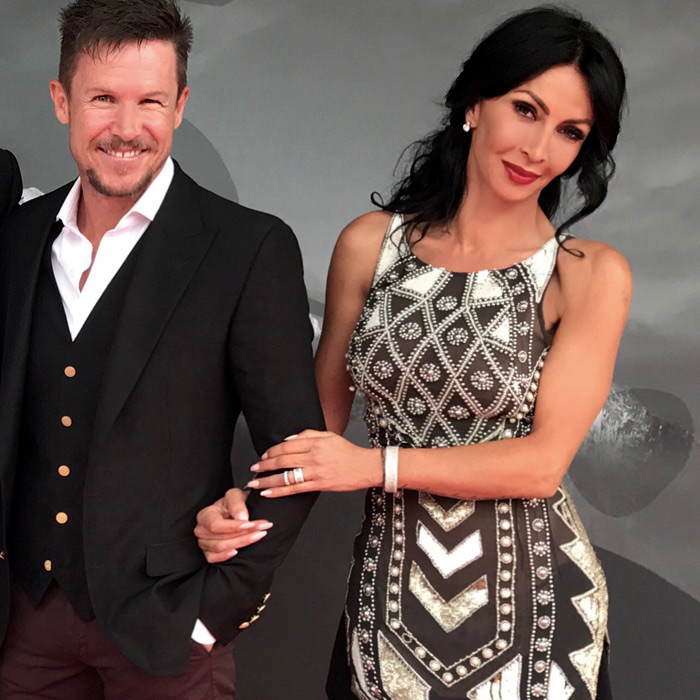 Felix Baumgartner and his girlfriend Mihaela
Which are your favourite fashion brands?
When it comes down to elegance, I am very much into Tom Ford,  which suits me perfectly and it's by far my favorite, but also Dolce&Gabbana, Saint Laurent, Gucci, some Dior or Lanvin, Hermes... I love accesories, I've always loved a good watch,  some great shoes, the right belt, handkerchief, scarves, those little details which makes the whole picture right.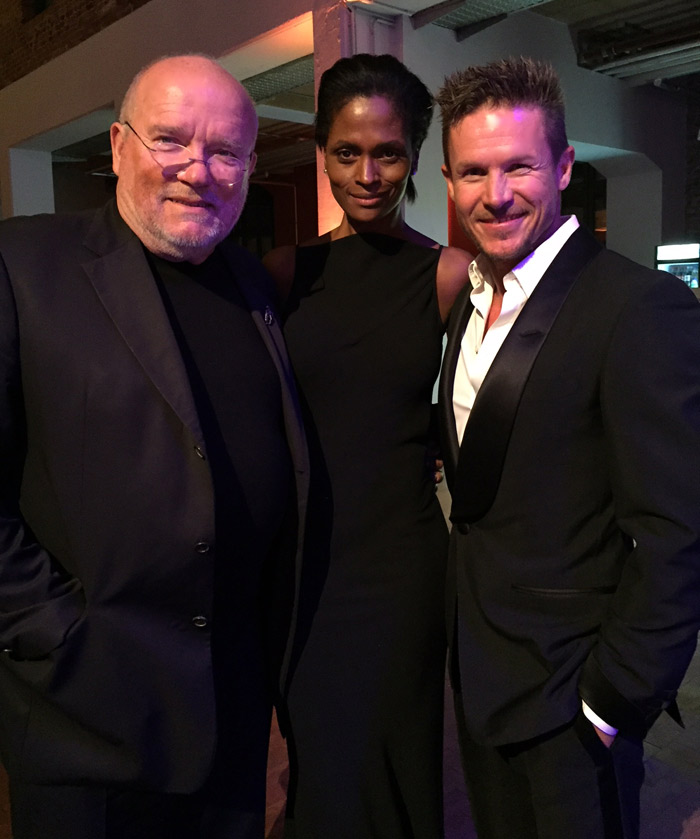 Do you wear clothes made by brands from your home country?
Not so much lately. I am not very often in Austria, since i travel the world and I split my life between  Swiss and Monaco. 

Italy is one of the leading countries in fashion design. What do you think about Italian fashion. Do you like it?
Italians have ruled the fashion world and they will probably always will,  there is tradition and a kind of true art in making clothes. It is tough to compete with them, specially in the men department. Nobody makes better suits than Italians.  Or shoes...

Do you wear Italian suits?
Oh, yes. My favorites are from  Dolce&Gabbana, Canali, Armani, Gucci.... 
Where do you prefer to buy clothes - in your country or when you are travelling abroad?
Definitely when I travel abroad, specially when I go to Italy, Monaco, even US. I live in a small town in Switzerland, not many fashion shops around, at least not what I'm looking for. 

Where do you travel most often?
Everywhere, it's the right answer ,  from Us to Australia,  the whole Europe, some Arabic countries, Asia, wherever my duty calls.

Are there any interesting projects that you work on at the moment?
I've never stoped working, even if not everything was on the public eyes. I am a helicopter pilot since 10 years and now I just became an aerobatic pilot and in the neart future I will work with the Red bull Air Force. We are preparing a lot of breathtaking airshows around the world. Also, I still give motivational speeches around the glob, I am also a race car driver and I love to play with fast cars in rally competitions. I am deeply involved in working for Wings for Life, not only as an Austrian ambassador, but doing all I can to help those people with spinal cord injuries. If I've ever learned a good lesson out of my success, it is for sure the  power to help some other people, in many ways, even it means just to fly in my helicopter kids which have terminal diseases and they're only dream it is to ....fly. This is something it always felt right to do it, even if it breaks my heart under the big smile I'm welcoming them with....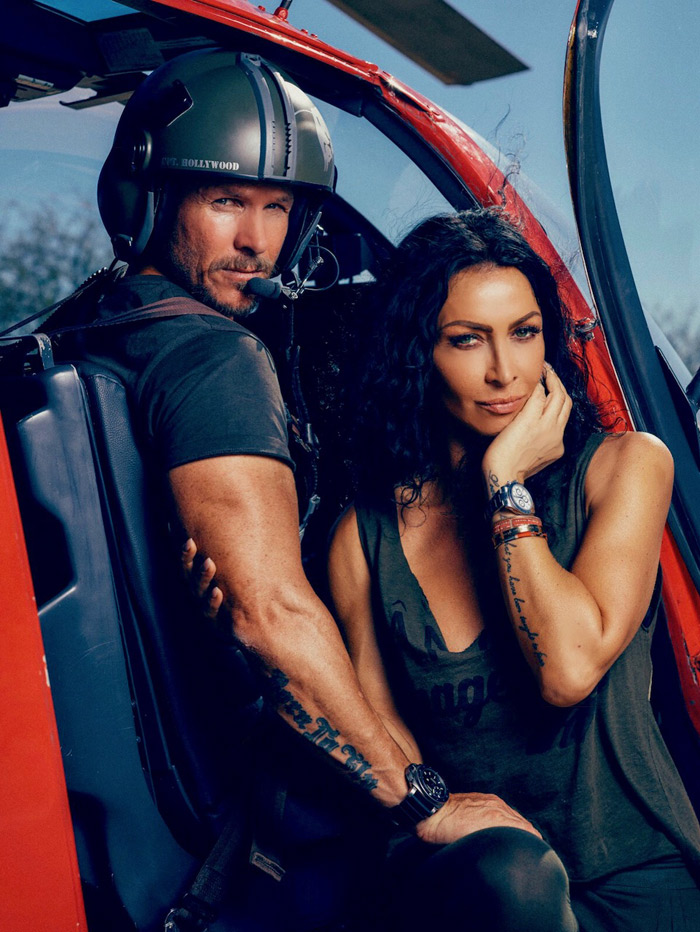 Felix Baumgartner and his girlfriend Mihaela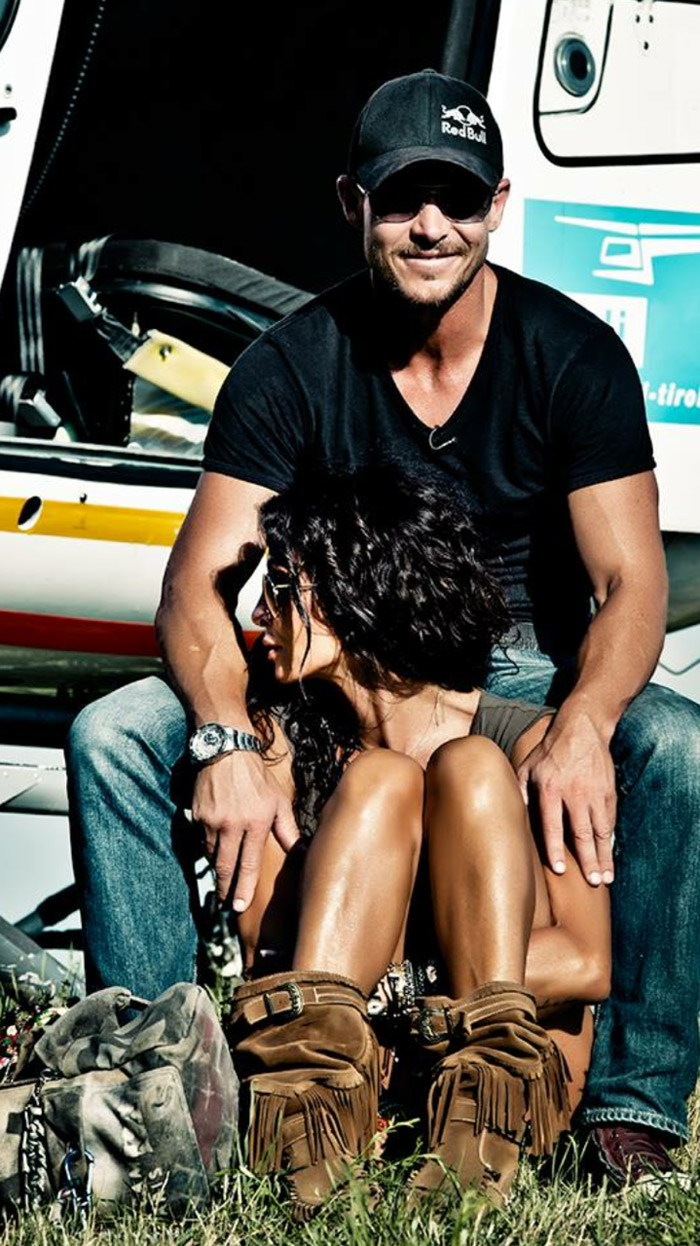 Felix Baumgartner and his girlfriend Mihaela


Hits: 60846 | Leave a comment