Jenia Tanaeva: "A real gentleman should dress with taste that makes women looking at him smile and whisper"
Today we present you Jenia Tanaeva, who went from a single mother in Hollywood to writing, producing and starring alongside Academy Award winning Actor Harvey Keitel, Poppy Drayton ("Downton Abby," LITTLE MERMAID remake) Liam McIntyre (Starz' "Spartacus") in her own modern day love story film SEE YOU SOON about an unlikely romance between two people, who against all odds give true love a chance.

This is a true life modern Cinderella story, only it is the single mom version. While raising her 2 daughters Anya and Alina, Jenia moved to America hoping to get a better life for her girls. While settling down in Los Angeles and without a single friend in the city, she spent a lot of time watching films with her kids. One night she came across the 1957 film AN AFFAIR TO REMEMBER, and it had a huge impact on Jenia and became an inspiration for the beautiful heartwarming love story she wrote called SEE YOU SOON.
Can you tell me something about your childhood? Where are you from? Where did you study?
I was born in one of the most beautiful cities in the world -  Saint Petersburg, Russia. I love that place with all my heart and admire its beauty and style. Although I grew up in the suburbs, we lived in a tiny apartment with my parents (who were at work most of the time, I didn't get to see them a lot), my grandparents, my older sister and our cat. Until the age of 16 I was doing rhythmic gymnastics for 4 hours a day, 6 days a week, so I didn't have much time to play…it was mostly school and the gym. But I think I had a happy childhood- I loved my family very much and we all lived together, loving and caring about each other. On the weekends I could play outside with all the other kids, it was very safe. After I graduated school I studied psychology at Saint Petersburg University.
 How did you decide to move to Los Angeles?
After my divorce I was by myself with my 2 daughters- 3 and 5 years old and I had a dream. So I thought why don't we go to Los Angeles and try to make it happen? And of course I wanted a better life for my kids. So I took my girls and 3 suitcases and we moved to LA!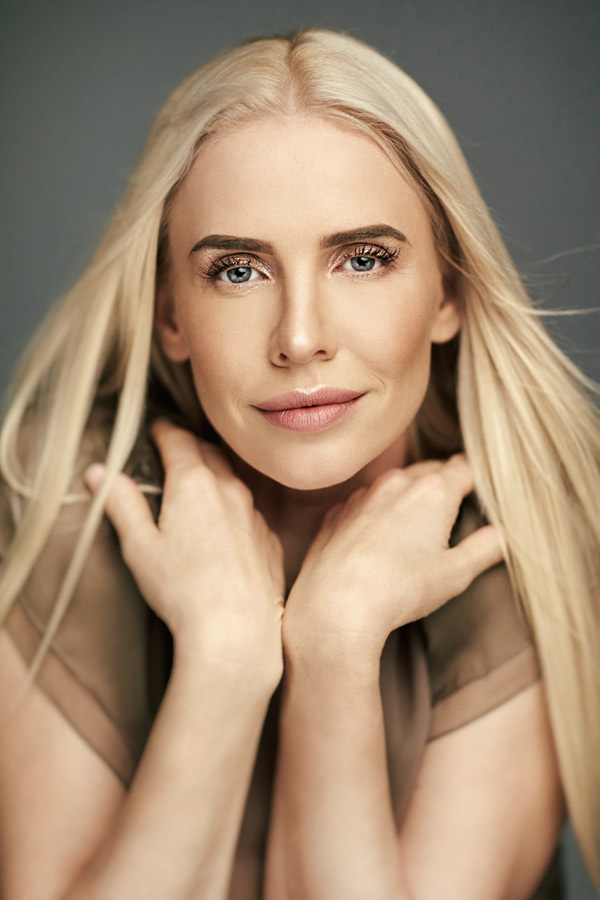 Do you work anything else apart from the movie or you dedicated your time entirely to that project?    
When the project was in development I worked for a big company arranging travel and events worldwide. I traveled a lot, but it also gave me the opportunity to live where I wanted and to provide for my girls while working on making my dream come true. But when we started preproduction I stopped doing everything else, so I could focus on the movie completely. 
 What is SEE YOU SOON about? What's the story?
SEE YOU SOON is a reincarnation of Cinderella and this time Cinderella is a single mom. It's a story of 2 people coming from 2 completely different worlds, falling in love and getting inspired to become better. About being willing to improve yourself and your life, about taking the first step. And mostly, of course, about love. 
 Which is your favorite scene from the movie?
There's quite a few beautiful, touching, heartfelt scenes. But I think we succeeded the most with the last 3 scenes. I can't wait for you to see it! 
 Who helped you to make the movie a reality?  
Of course, director and co- producers, our fantastic cast, but also there were quite a few people who helped me with their advice, belief or disbelief- that made me want it even more and work harder to show them that they were wrong, and the movie can and will be made.
 You are also an actress in the movie. What was the experience? Is this your first role as an actress?  
It is my first role in a feature film. I absolutely loved it! Every minute of it. Being on set with all the crew was very exciting and truly magical - when I saw so many people working hard on making my dream into a reality, when I was watching how the story was coming alive and in the meantime living this beautiful love story with my character. 
 When is the movie expected to be released?
Spring-Summer 2018.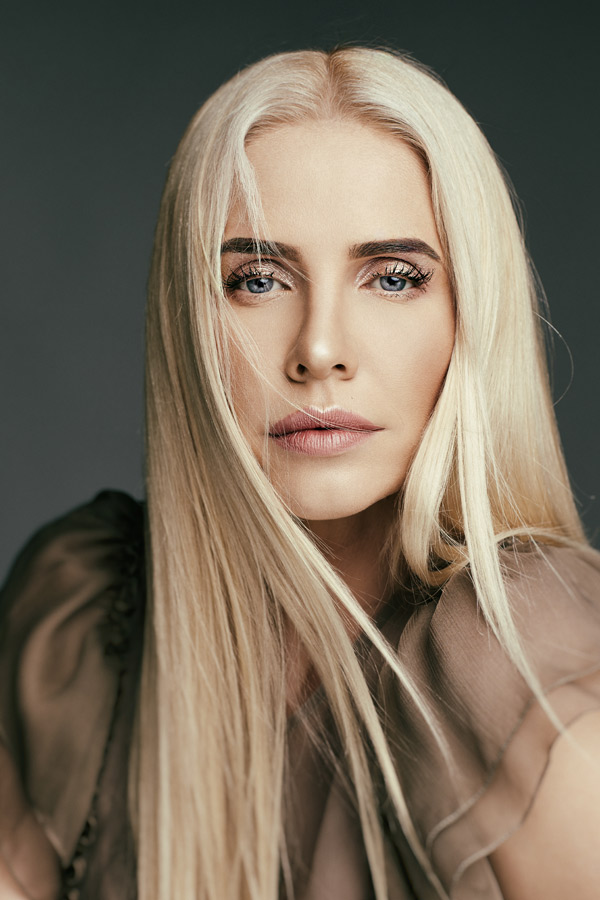 How did you select the clothes for the actors in the movie?    

Oh, that's one of the few things I didn't have to do myself! We had a fantastic costume designer - Susanna Song, she dressed all the characters. It was so interesting to watch her work, she had to understand the characters so deeply to be able to know what clothes they'd choose. Sometimes I hated my character's wardrobe but, I knew that her clothes were a part of who she was at the moment. 

 What is your personal dress style?

 I love feminine comfortable clothes that look beautiful and feel good. I'm a very tactile person and I think fabrics used for clothing should make you want to touch it. I like long skirts, elegant dresses. Skinny and teared jeans are present in my closet as well. 

 You know we write about men's style. Can you tell me how do you find men's style in Hollywood? Do men wear suits or they prefer informal style?    

Los Angeles is very casual. And sporty too. Most of the men wear jeans. Jeans and a shirt is already considered being kind of dressed. Unless for some reason men HAVE TO wear a suite most of them they won't. But when we have beautiful events and receptions it's so nice to see our handsome Hollywood men in their tuxedos! 

How should a real gentleman dress according to you?

It depends on the occasion, of course. But a real gentleman should look like he cares about what he wears and has a sense of style of course. I think it's so much better for a man to wear trousers instead of jeans, in the evenings at least. More elegant and sexier. I love classic shirts on guys. When it fits well but is not too tight. Suits always work. Shoes! It's so important and makes a huge difference in the whole look. Overall I'd say that a real gentleman should dress with taste that makes women looking at him smile and whisper or at least think "wow!" 


Hits: 5735 | Leave a comment

We are looking for men's suit tailors, fashion designers, managers, fashion consultants who want to share their knowledge and tips in an article or video and contribute to the site! Please email us at contributor@bgfashion.net Don't miss the opportunity as this will be a free advertisement for yourself and your menswear brand!