The iconic Loro Piana Tasmanian® men's fabric unprecedentedly takes flight
The new Loro Piana corporate textile campaign was launched in occasion of the Milano Unica textile fair (11-13 July at the Fiera Milano - Rho) and it is dedicated to the iconic Tasmanian® fabric.
With a captivating and passionate language which highlights its singularity, these tell the story of an exclusive connection between man, nature and excellence. Intuition and irony, genius and originality are the prime ingredients to express in a non-conventional way the beauty and perfection of this timeless fabric.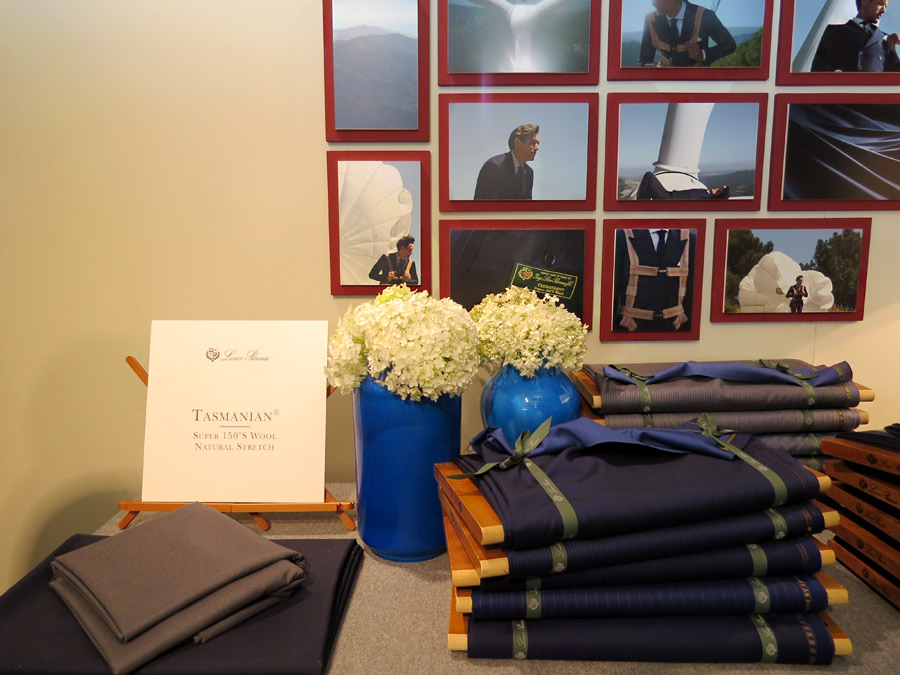 The setting is that of a wind farm. The protagonist is about to land in a field wearing a parachute. He demonstrates confidence and sureness as if this were a common activity for him. He interacts with someone across an elettronica device - it appears to be a work conversation. He looks to the view and to the horizon. He is planing calmly and with no hurry. The linings of the parachute create an interesting contrast with the impeccable suit he is wearing.
He has now landed - the parachute is still anchored - he is walking with purpose yet calmly and casually.
A man who is sure of himself dresses in Tasmanian®. A man who's lifestyle is easily recognizable, as is his approach to all that is around him and his impeccable elegance.
Together this all transmits the feeling of an adventurous spirit and his deep connection to nature. A moment of his life that is part of a routine, an extraordinary routine. The scene is set at dawn - we understand his day is just beginning.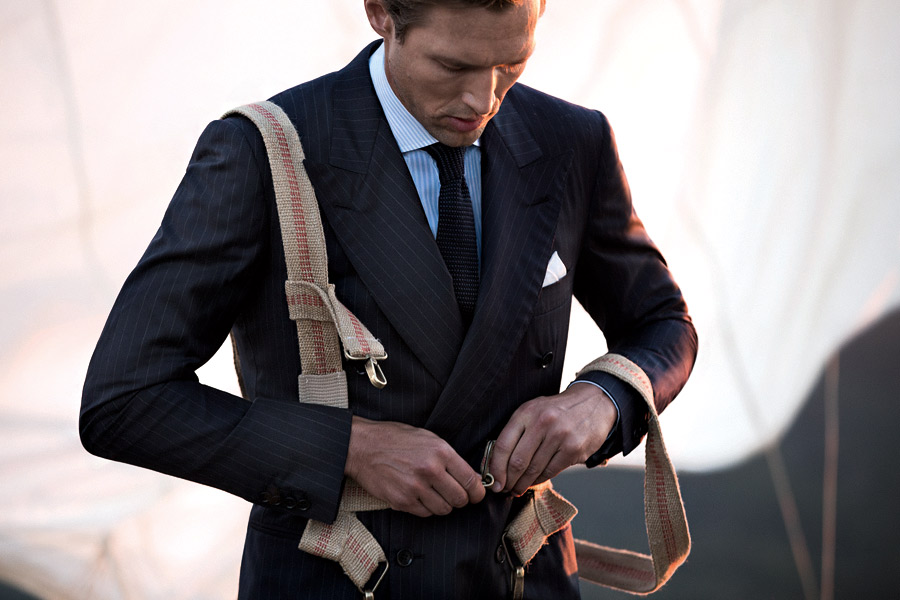 Its iconic personality, its unique and distinctive character, its heritage and especially the out-of-the-box and lightly ironic interpretation which Loro Piana has always attributed to Tasmanian® are represented with natural authenticity through an unexpected scenic narrative.
The introduction of a human element in an unlikely and symbolic context amplifies the narrative potential by magnifying the fabric's characteristics. What matters are the actions of the protagonist, not so much his appearance.
The contrast is evident: between formal and informal, between durability and usage.
Tasmanian® 's history begins nearly 50 years ago in the 1960's when many cautious consumers were on the lookout for lighter fabrics than was the custom of the times, which would have been more suited to people living and working in non air-conditioned environments. A single fabric became perfect for every season: the Tasmanian®. It soon found synonymity with superfine wool and thus made it in the special rankings among the most sought-after men's fabrics.
It owes its name to the Tasmanian Island which is located south of Australia, home of the world's finest wool.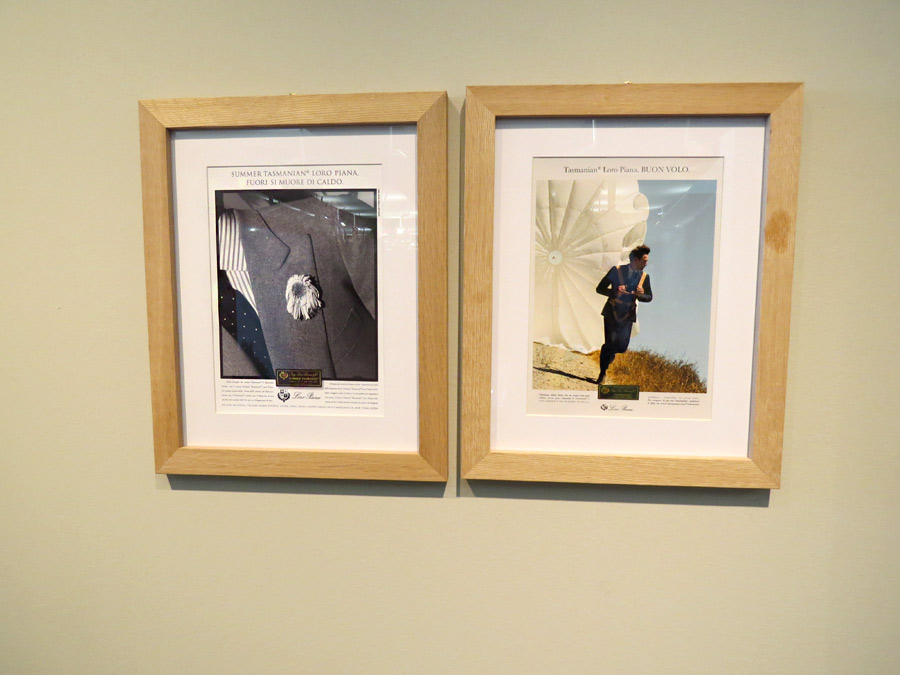 The fineness of the wool used for Tasmanian® has been subject of an incessant research and development process over the past many years, finally reaching the current 16 microns, also known as Super 150's.
It can also be found in a new Natural Stretch version: thanks to its ripples, the wool has a natural "internal memory" which allows the fibre to recall and replicate its own original form, even after enduring movements, torsions or crushing.

Creative Direction:
Director of Photography: Natasha Braier
Director: Albert Moya
Model: Robertas Aukstuolis


Hits: 6444 | Leave a comment