6 Men's Fashion Trends to Keep for Spring 2017
Saying goodbye to winter often means saying hello to new fashion trends. Men's fashion is changing fast and you definitely want to be adopting the latest trends as soon as possible. However, not all trends are worth binning at this point – there are six men's fashion trends you want to hold onto this spring.
Trend #1:Checks
Tartan and different chequered fabrics have been a fashion stable in the early years of men's fashion. However, the stunning, funky design did drop out from radar for a few decades, making a comeback in 2016. You definitely shouldn't let go of it this spring either.
Since scarfs and heavy tartan jackets are out of the question, you can introduce this trend to your wardrobe in other ways. Opt for swanky check suit or simply pair tartan trousers with a jumper for smart casual style. Shop at Burberry for great tartan looks in a classic style.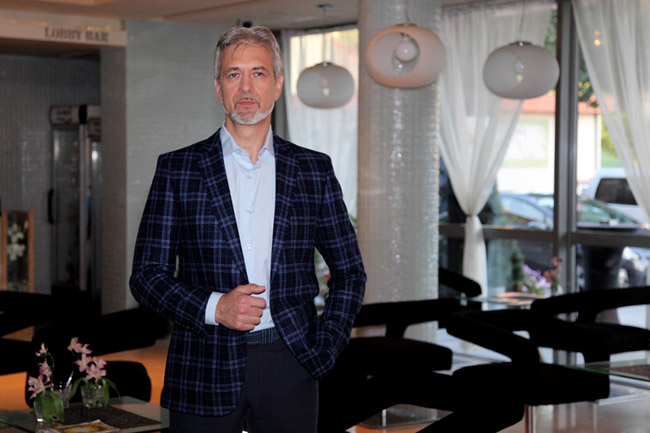 Richmart men's suit
Trend #2: Wide-leg trousers
Skinny jeans have been a bit out of date in recent seasons and spring 2017 will continue the trend of skipping the tight cuts. Wide-leg trousers and loose cuts, in general, continue to dominate the fashion scene.
Jeans are naturally the easiest way to sport this trend. You could pick wide-leg jeans and pair it with a fitting t-shirt for a casual look. However, you can also find lovely wool-mixed trousers in the looser cuts, adding a bit more elegance to your style. River Island's trouser selection has plenty of great options for affordable yet stylish looks.
Trend #3: Retro Sportswear
Sportswear is not as untrendy as it used to be. Not only is it acceptable to head out in sweatpants and swanky hoodies, but you also have plenty of luxury designers upping their sportswear game.
In terms of trends in sportswear, retro clothing has been the big thing. The past few seasons have been all about the 1980s, but you'll also see plenty of 70s style clothing hit the stores in spring 2017. So, what should you be wearing? Matching two-piece tracksuits and drawstring trousers are a must-have. You should also invest in a good leather bomber jacket. Check out the options at Woodhouse Clothing for affordable designer options – the site's Adidas Original Collection is a great pick.
Trend #4: Printed t-shirts
Now, another blast from the past has been the rise of the printed t-shirt. The nostalgic fashion of the 1990s dominated in 2016, with print t-shirts featuring on the catwalk and in street fashion. The same fascination with prints seems to continue this spring.
The hottest prints at the moment have some kind of rave element to them. Menswear is full of shocking designs and colour clashing pictures. If you want to do this the right way, you opt for something bold – yellow Blondie band shirts or neon coloured designs. On the other hand, there are plenty of options for those looking to wear prints but who are not quite ready for the brightness. Graphic grey and navy coloured prints can be found from Topman's collection, for example.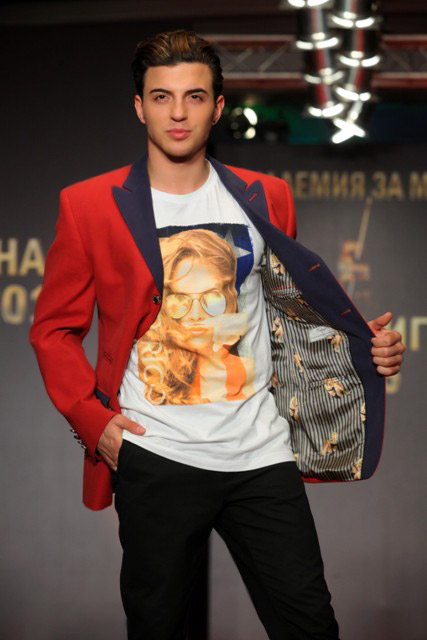 Richmart men's suit, combined with a printed t-shirt
Trend #5: Neutral beige
In terms of colour, last year was a big year for neutral beige. This often forgotten and sometimes even hated colour was everywhere. It isn't any wonder – beige is a versatile colour that can be paired with luxury items and casual clothing.
Natural beige looks great in a lot of styles and you can find plenty of brands with beige clothing. The trendiest option is to pick casual beige trousers – such as a pair of chinos. Beige is also a great spring colour for jackets. A longer length jacket in beige pairs well with a black suit or jeans and jumper.
Trend #6: Cuban collars
Cuban collars were among the biggest trends in men's fashion in 2016. The collars were everywhere from the high street to high end – the popularity and reach of the trend was largely down to the influence of Mr Montana. Although it must also be said that the trend should always be a top trend – the clean cut looks sharp, timeless and extremely fun on all sorts of styles.

While plenty of Cuban collars featured in Hawaiian prints last year, you don't need to continue with this colourful trend this spring. On the other hand, if your wardrobe has Cuban collars in botanical – and specifically, in floral – prints or in plain colours, you are in for a treat.

Pair your Cuban collar with slim-fit jeans or wool mixture trousers. The shirts will also look great with cotton If you are heading out, add a leather jacket or a tweed one for a more elegant look. Cuban collars are not hard to find – Reiss has a good selection of classic designs.

So, if you are considering a wardrobe update for spring 2017 make sure to hold onto items in the above six trends. You definitely don't want to throw them away just yet. Furthermore, if you want to add something new and you missed out on these trends last year, add them to your repertoire now!

Photos: Richmart made-to-measure factory


Hits: 6325 | Leave a comment