How to Select and Order Custom Shirts for Men
When it comes to choosing the right shirt for business or pleasure, nothing says success like a custom-tailored shirt made just for you. Off-the rack men's shirts are made to fit the 'average' man - which is perfectly acceptable, should you want to simply fade into the crowd and go unnoticed. However, if you want to let the world know that you are a strong, confident man who knows exactly what he wants, then a bespoke casual, business or evening wear shirt is your ideal choice.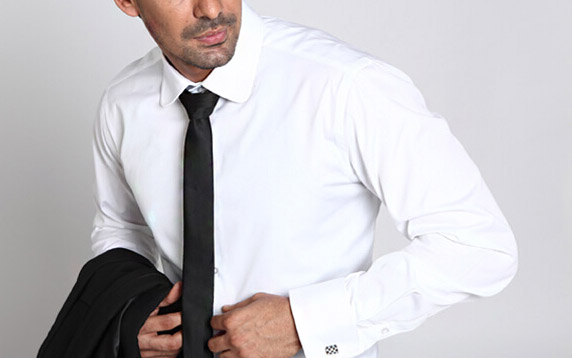 At Vitruvien not only do they offer a wide variety of styling options ranging from the obvious such as the sleeve length, they make it easy for you to select your choice of subtle details including the cut of the bottom hem, placement of the buttons, and shape of the pocket. It's these subtle, carefully-planned details that allow you to create a truly one-of-a-kind, made-to-measure shirt that accurately reflects your personal taste and style. Of course, there's much, much more to ordering a bespoke shirt than simply customizing the styling details. In fact, the most important aspect of any tailor-made shirt for a man is the fabric. Premium-quality fabric is the foundation upon which a top-shelf custom shirt is created, and every occasion demands a different type of fabric. Variations in patterns, color, material and the weight of the fabric all impact the look and feel of your custom-made shirt.
Fabric Quality & Selection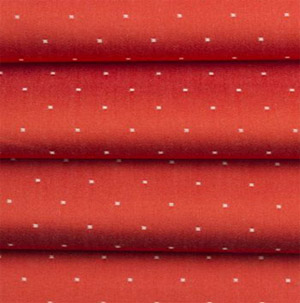 Fabric quality is measured by a metric known as yarn count, which indicates how tightly-woven the fabric is. It goes without saying that the higher the yarn count, the finer the fabric. For example, good-quality, comfortable fabrics that wear well and hold their shape have a 1/60 or higher yarn count, while top-shelf fabrics used to craft high-end luxury shirts have yard counts in the range of 2/120 to 2/140, such as out 120s and 140s Egyptian Cotton fabrics.

When selecting and ordering your bespoke shirts, start by considering when, and where, you will be wearing the shirts. Crisp, breezy linen is the undisputed king of casual fabrics, delivering an irresistibly soft and inviting feel that only gets better with time, making linen the ideal fabric choice when ordering shirts for weekend wear. Linen delivers welcome respite from the blazing sun during beach holidays, and it's inevitable wrinkles and creases are what gives this classic, all-natural fabric it's undeniable appeal.

Fabric Pattern & Styling Details
When ordering your tailor-made shirt, it's also important to match the pattern with the occasion. Bold checks, vibrant contrasting patterns and broad stripes are best suited for casual weekend wear and office environments, while fine, subtle pinstripes and white-on-white patterns are best worn in semi-formal settings.

Once you have selected the fabric that matches your style and occasion, you can design your shirt. A monogram is an indisputable sign that you are wearing a bespoke shirt, while the type of collar you choose can impact whether your shirt is best suited for casual or formal wear. A regular, button-down collar with a soft interlining is ideal for after-work wear, while a crisp, Milano Point collar pairs perfectly with French cuffs for a semi-formal event


Hits: 3047 | Leave a comment