Giovanni Luigi Bordone: I love breaking "style" rules
Giovanni Luigi Bordone is a Brand Ambassador of Scabal - a Belgian company with 109 tailoring partners across the globe. He won our contest Most Stylish Real Men October 2016. He told us about himself and his work as a stylist.
"I love to play in all ocassions. I love cracking jokes at formal events and take sarcasm to the next level.  Life shouldn't be taken so seriously, that's why I love my job because it's not anything serious. I just dress people and teach them how to behave. Without me, would they go around naked? No! Perhaps they would not be as confident.  

I Mix Italian and British tailoring styles and I love breaking "style" rules. Breaking the rules is an art because you need to know how to break them. The line between being "edgy" to being seen as ridiculous is very slim. What purports edgy? The attitude. Having the right attitude is fundamental. Smiling and having the right posture are a necessity. Clothes are just clothes. Respect them but not too much. Make them understand you are the diamond, they are just the "things around" you. People are enslaved by clothes, the whole fashion industry is based on people's insecurity. Of course, you can buy a Berluti bag but you can't buy self esteem or the right attitude. With my help you can improve on it!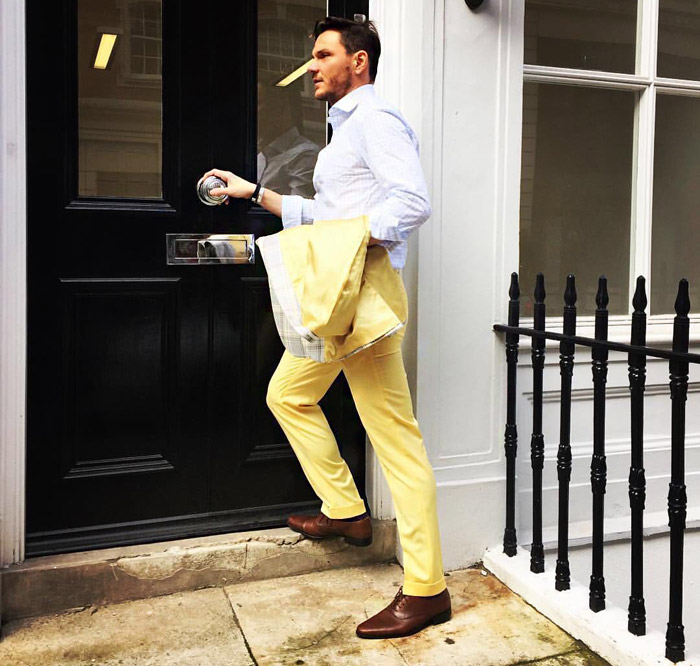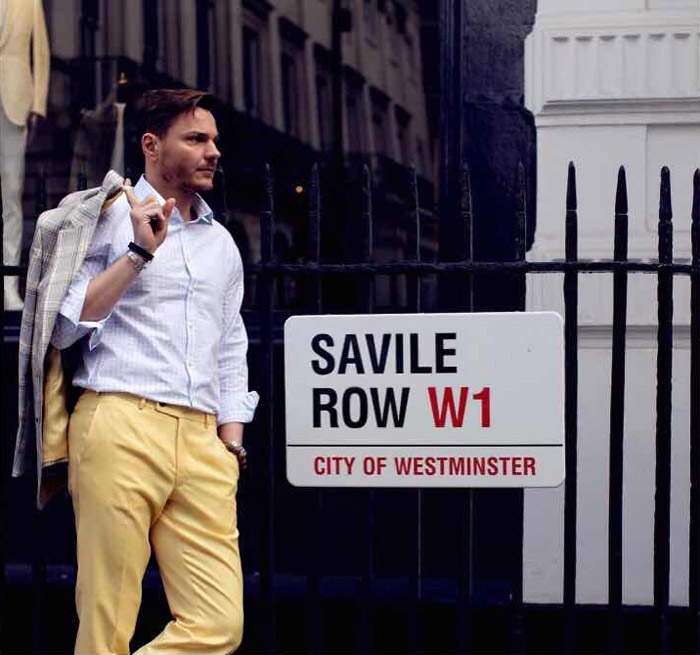 To be Italian means love "la dolce vita", a life of decadent pleasure and luxury, not to worry too much in general, not to "grab a bite" but sit down and enjoy a "slow cooked" meal, and enjoy life in each and every way possible. To be British means be a true gentleman, be polite to the next level and be respectful and tolerant at all times. It means also be sarcastic and love the drinking culture, I fit in very well in this category too!
Be a bit of both is my winning card at work because in the menswear world there are just two main schools, Italian and British, Naples and Savile Row and to play with these two schools is great fun! Colourful patterns with British silhouette is one of my favourite trademarks.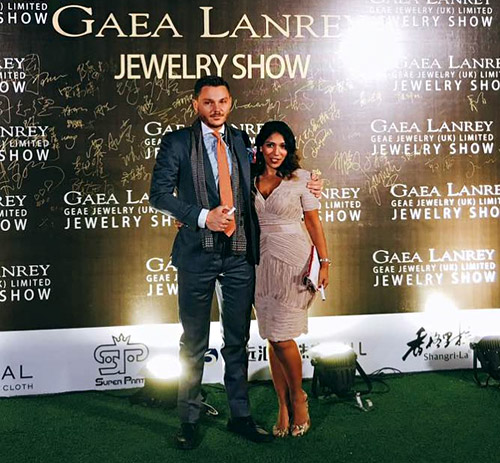 The first rule to dress well is...
Do sports (that doesn't mean go to the gym and blow yourself up like a turkey). Go running and take care of yourself (nothing obsessive though). Clothes hang better on a good body. A few years back an Arab Sheik (I can't mention the name because I still love my life..) told me his suits didn't fit him the way my clothes fit me and that he wanted to look like me. I was 83kg training 12 hours a week for an Olympic triathlon, he was 186kg and had servants lacing up his shoes... I thought "I am a stylist not a magician" and that he needed not a diet but 6 months in Camp 22 in North Korea.

In my spare time I love participating in sports, every kind of sports. I am extremely competitive at all times. For me a Sunday badminton match with my colleagues is a war that needs to be won no matter what (albeit a friendly war). That's why I love good old sports like boxing or Thai boxing, the concept of breaking each othesr faces for sport is just what this society needs, "gladiators in the gym, gentlemen outside". I love endurance sports at all levels. A few years back I ran a 100km run from London to Brighton and I arrived 85th with over 1600 competitors, triathlon, swimming in freezing rivers, Spartan ultra beast, Tough mudders, Survival of the fittest and so on... all done!

What's next? A trip to North Korea and in the Himalayas to challenge Mount Everest, professionally.. stay tuned as big plans are on the horizon!!"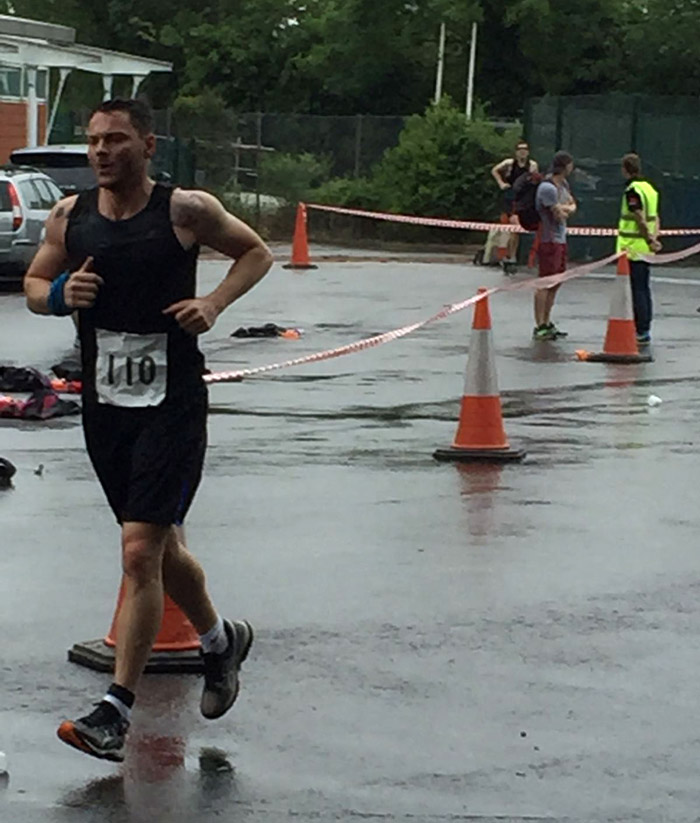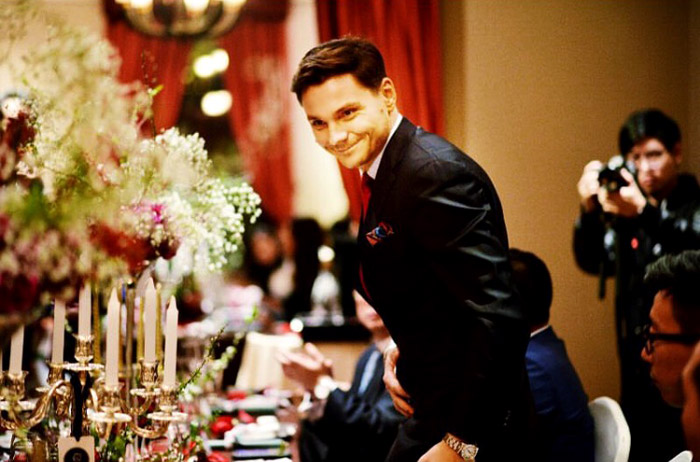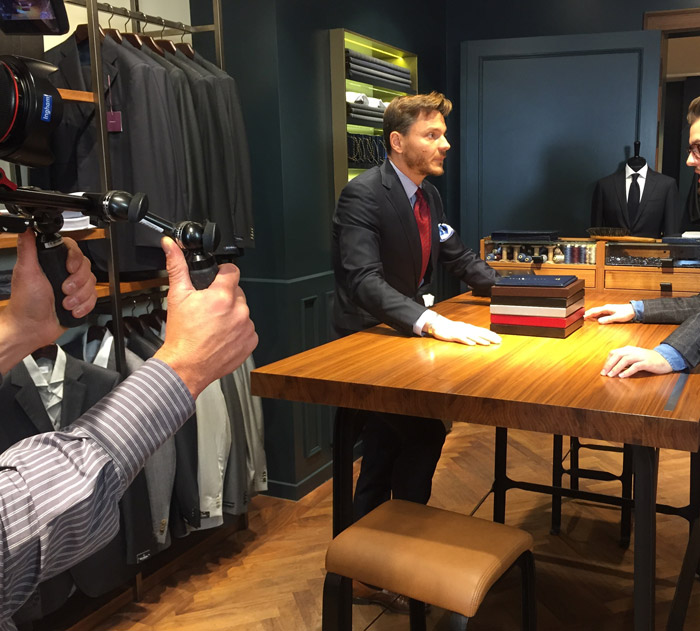 Hits: 9913 | Leave a comment