Improve your Social Media Marketing with These Tools
By now, every company understands how important internet or search engine marketing (SEM) is for increasing brand awareness and attracting new customers. A well designed, responsive website with highly optimized service pages is a good start to search engine marketing, but it also takes promotional strategies to really boost your online presence. One of the most popular promotional strategies is social media marketing. Social media platforms such as Facebook, Twitter, and LinkedIn are used by so many people making it very important for your company to join the conversation.
There are so many social media platforms such as Facebook, Twitter, Instagram, Pinterest, LinkedIn, Google+, and others that are used by millions on a daily basis. Creating a solid social media marketing strategy can be overwhelming for companies that do not have in-house social media experts. Making regular posts and keeping up with responses from your audience can be quite time consuming. Fortunately, there are social media management tools available that can help you schedule social media posts between all of your accounts as well as monitor and respond to engaged customers. The following are the top used tools for social media management.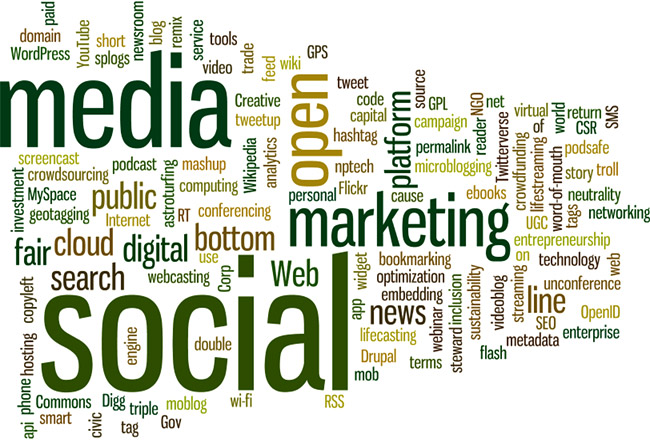 Hootsuite

Hootsuite is the most commonly used social media management tool. You can use Hootsuite's dashboard to make posts and monitor activities for all of your social media accounts. The scheduling feature allows you to schedule specific posts and you can also customize the streams on your dashboard to keep track of direct messages, engagement with your posts, and other posts from people and companies on your friends lists. Hootsuite also has an in depth analytics feature that gives detailed reports about your engagement and traffic.

The price for Hootsuite depends on how you use it. The free version allows you to manage three social media accounts and provides basic analytics. There are three other paid subscription options that allow management of more social media profiles and access to more in depth analytics; Pro, Business, and Enterprise. The lowest paid subscriptions begin at $10 per month.


SecureMySocial

A major aspect of social media marketing, and internet marketing in general, is reputation management. Social media websites are a major haven for criticism and expressing opinions. A bad reputation on social media could have a real impact on your business. SecureMySocial is a social media management tool that helps companies effectively manage their online reputation. You will get a real time alert if SecureMySocial detects a post that is against the law or out of line with the social media security tools that you set yourself. This tool also allows you to automatically delete posts that it finds to be an issue. By minimizing posts that your audience may find off-putting or offensive, you can help create a professional online reputation.

SecureMySocial provides customers with a demo upon request and then creates a plan specific to each company's needs. The prices between plans will vary.


Brand 24

Social media channels provide a forum for conversation and when companies engage in social media marketing, it helps to know what others are saying about your business before joining the conversation. Brand 24 allows you to do just that by providing real time social insights to let you know what your audience is saying about your brand as well as your competitors. This social media tool helps you recognize sales opportunities and potential influencers while responding to positive and negative comments about your brand across all social media channels. Brand 24 starts users out with a free 14-day trial and subscriptions start at $49 per month.


IFTTT

IFTTT (If This, Then That) is an innovative social media management tool that lets you connect your social media accounts in interesting ways. This tool works on what they call Recipes. For example, if you post an image on your Facebook page and you want this image to also show up on your Twitter feed, you can set a Recipe that automatically posts images from your Facebook posts to your Twitter feed. The Recipe would look something like this, 'If I post an image to Facebook, then you post the same image to Twitter.' There is no end to the Recipes you can set between your social media profiles which will help make your social media management much easier. The best part about IFTTT is that it is totally free.

Follower Wonk

Follower Wonk is a social media tool created by Moz that helps you analyze your Twitter followers. With this tool, you can get better insights on your followers, recognize influential people, find followers based on their location, and filter your followers by their tweets and bios. You can easily identify spam accounts as well using metrics such as the number of posts. The other interesting feature of Follower Wonk is the optimization feature which helps you effectively optimize each of your tweets. There is a free version of Follower Wonk that allows you to have a single account with basic features. Other subscriptions with more features are available starting at $29 per month.


Social media marketing is extremely important for increasing your customer engagement and improving your online reputation. Many of your potential customers are on the various social media platforms and they may already be talking about your brand. These social media management tools can help you schedule posts for your social media accounts and effectively monitor all engagement. They will save you time and money on your social media management for a better ROI.

If you are still not sure where to begin with your social media marketing, talk to an SEO agency
to learn how professional SEO services can help.


Hits: 7550 | Leave a comment