Tag: 2017 color trends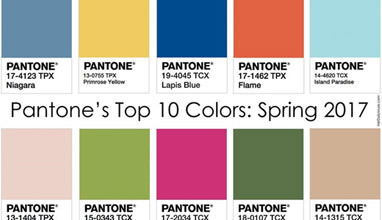 Trends
After the end of New York Fashion Week, it became clear that Top 3 colors for the next hot season are Niagara, Primrose Yellow and Lapis Blue, followed by Flame and Island Paradise. Top 10 is completed by Pale Dogwood, Greenery, Pink Yarrow, Kale and Hazelnut.
Menswear Trends
Lenzing Group is a company based in Lenzing, Austria, which core competence is producing botanic fibers for the textile industry from the renewable raw material of wood. Here are the key color trends for Fall-Winter 2017/2018, revealed by Lenzing...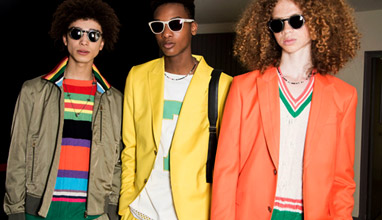 Menswear Trends
'Blue Steel sees color become more transseasonal as deeper hues bring an ice cool element. Classic khaki is updated with strong earth infused tones that reflect a more contemporary take on the Maximum Green utility trend, while Atomic Coral imbues Spring-Summer 2017 with a feminine touch in vibrant saturated coral hues'.