Tag: poplin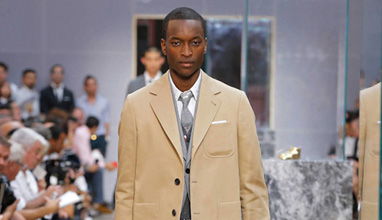 Menswear collections
Thom Browne presented their spring/summer 2018 menswear collection during Paris Fashion Week. Most of the looks were in classic menswear materials: seersucker, wool, poplin being dressed throughout several looks from casual to formal suiting and evening wear.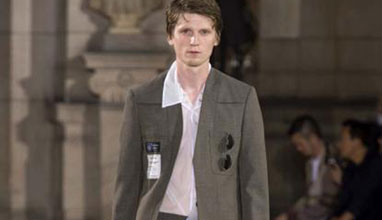 Menswear collections
Maison Margiela continues the hallowed house's tradition of breaking garments to display how they work: suits have been torn apart, sewn and held together with rope-belts; the seams outlined like veins and blueprints, elevating the idea of an unstructured or deconstructed blazer.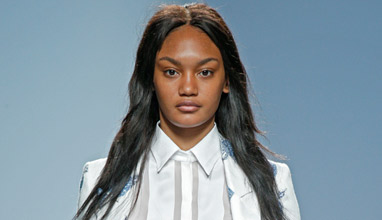 Collections
The first time they told me her name I didn't think of how violent it would be to love her masculine side. We both harbor opposite principles. There is no doubt that her nature is stronger than mine. Alex never combs her hair. She is restless and somewhat haughty, those kind of girls who would rather wait standing than sitting. She is always found nervous, with a suspicious look and a small mouth. Very confident of herself, but nevertheless nothing calms her. Nothing but my soul: biting her mouth is overcoming her in battle, sour strawberry who dyes blue my manhood.