Tag: ZARA
Menswear collections
The fashion giant ZARA presented suits collection for Spring/Summer 2017. Every man can find exactly what he wants because the brand released one very rich collection - you can choose among a lot of patterns, colours and fabrics.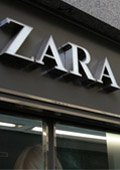 Curious news
The profit of the brand Zara, owned by the Spanish textile giant Inditex, has increased by 1% for the first 6 months of 2013 - compared to the same period of the previous year, and reached 951 millions. Sales rose 6%, reaching 7.7 billion.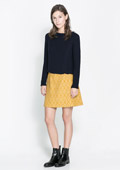 Collections
The Spanish fashion brand "Zara" presented its fall collection.